Hog Panel Arbor produces RESULTS!
jeannespines
November 5, 2011
Don't know if you remember this Hog Panel Arbor that DH & I made in May 2009 for a couple Bittersweet plants I wanted to try to grow. By August '09, it looked like this: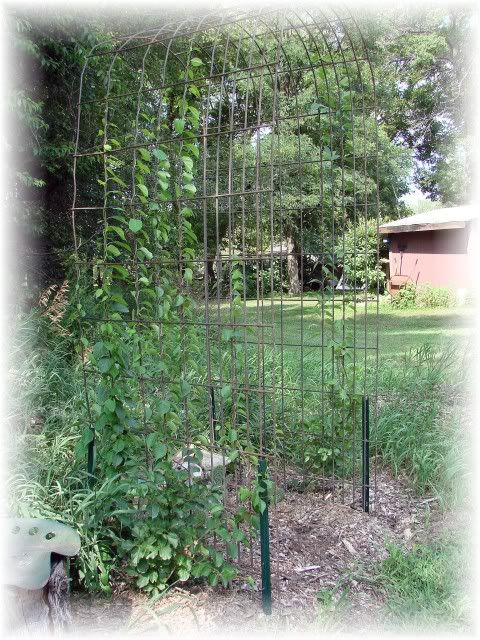 The next yr in July, 2010 ...lots & lots of growing foilage!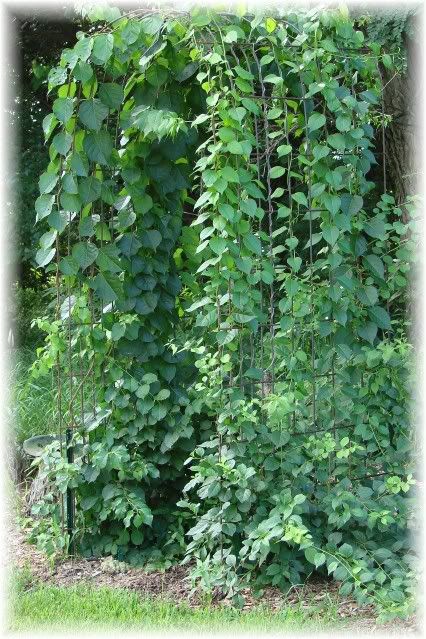 And TODAY, look what I saw FINALLY: (after several nights of frost):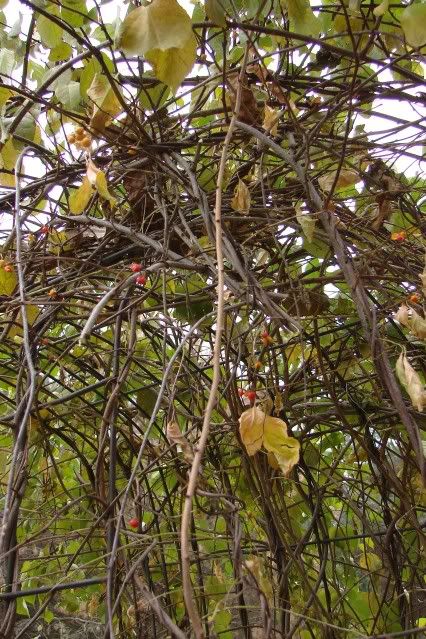 And here's what I cut & laid on the Hoosier cabinet to take a pic: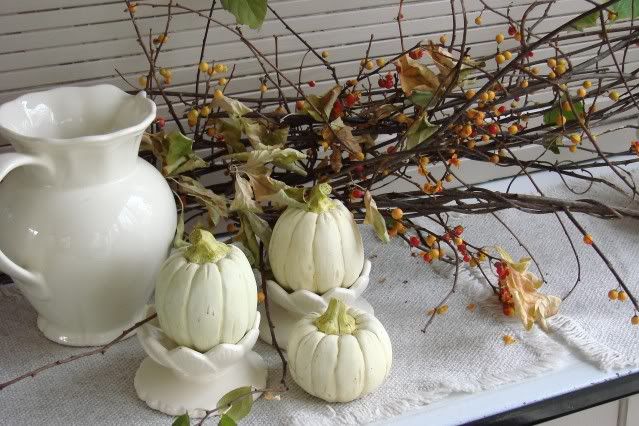 HOORAY! My GJ arbor FINALLY paid off! Oh, the "Bittersweet" of life! LOL! Jeanne S.