Garden Junk in Winter
kirkus
(5a)
December 6, 2011
We received an early snowfall before Thanksgiving...Garden treasures stand out in the snow. ENJOY! Bear Hugs! Kirk
My old wheelbarrow...
My old pump and wagon wheel...
Heavy, cobalt glass ornaments...I'm experimenting with leaving these out this year...
An old, garden bench...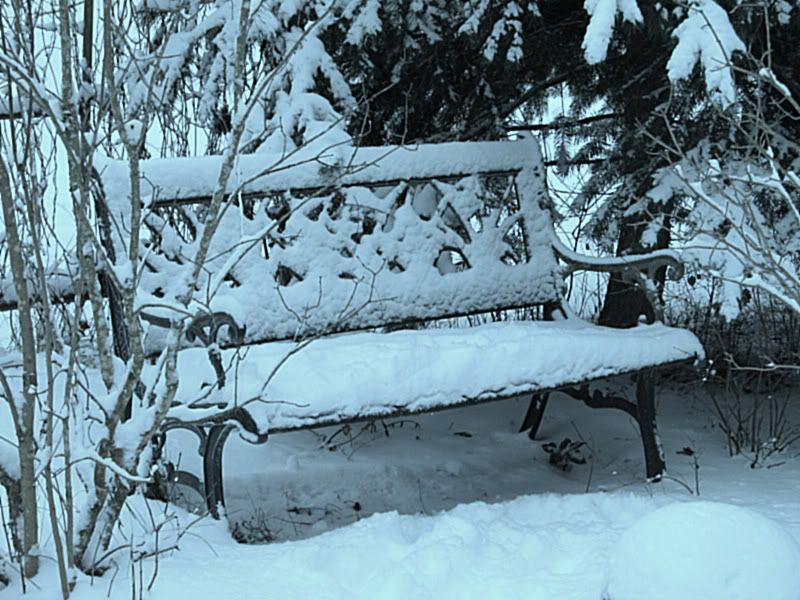 My eagle, blue bowling ball and bottle tree in the background...
An old milk can...
A bird house with wind spinners... The bird house is made from recycled materials...