Do you decorate your potting bench?
I DO!!!! Used what I had and some leftover white pine garland.
Started with this:
The wire basket is from an old light fixture we removed from the basement. I have several of them and couldn't decide what to do with them. So at the moment they are for Christmas decorations!
Here's an overall view of my efforts: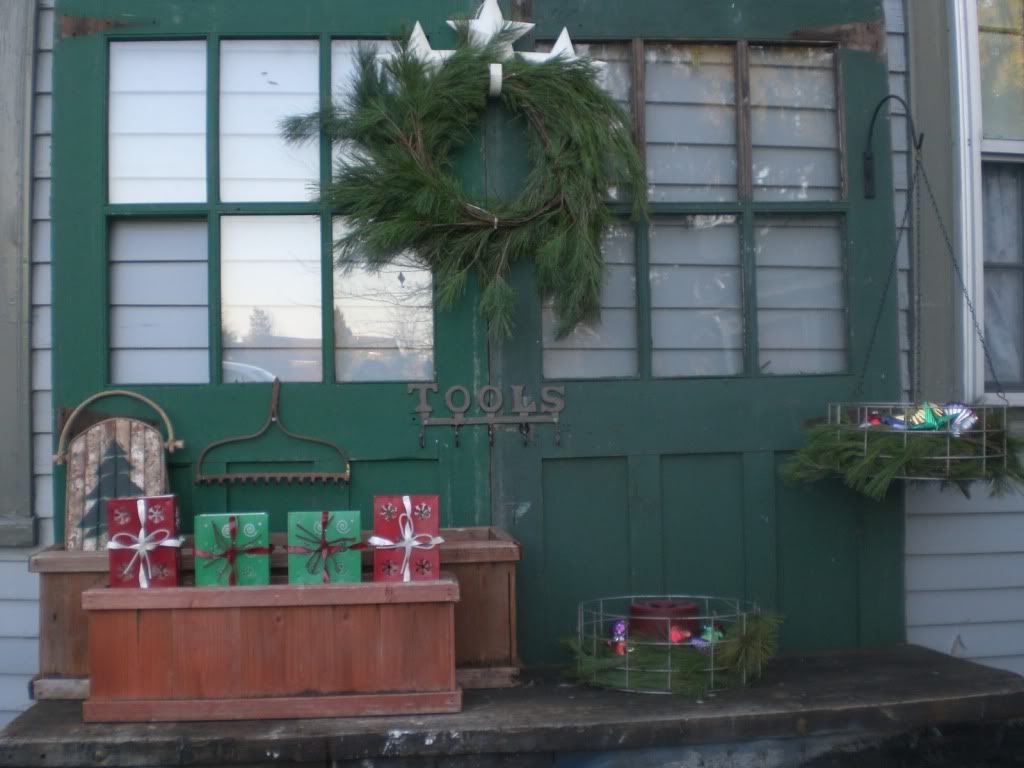 The little red and green "boxes" are luminaries. I'll light them tonight and get another pic of them.
I really don't think Martha has anything to worry about :)