From Witch to Hag
lindasewandsew
(So Cal 9)
December 12, 2011
These are cheap plaster Halloween witches.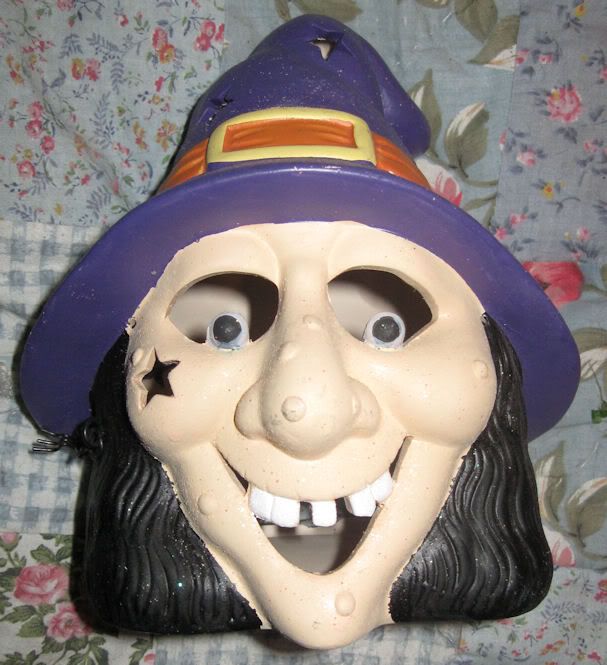 The hat tops are drilled around the edges to remove them and the edge is sanded smooth. The warts are also sanded off. They're coated with car undercoating to help waterproof them.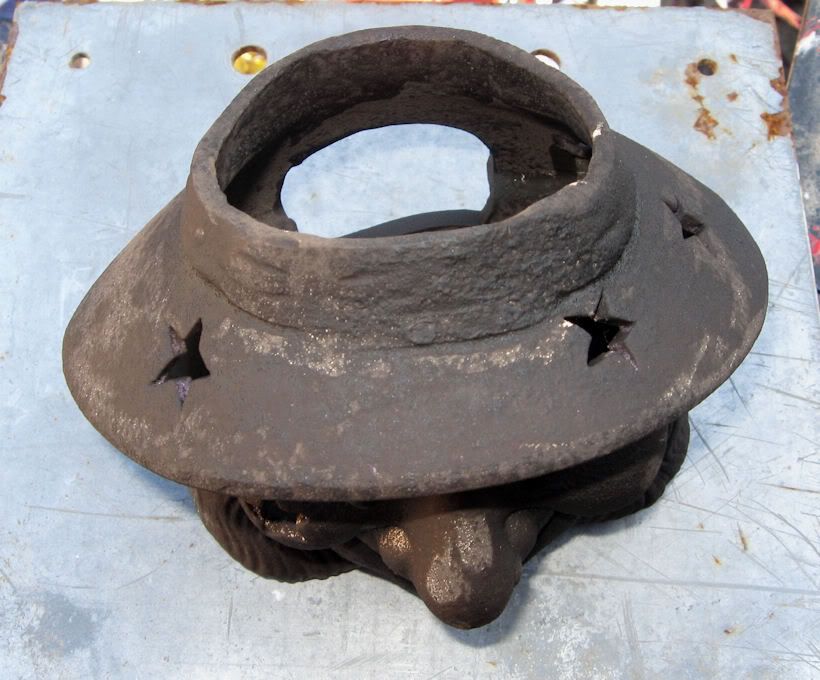 They're painted with exterior primer and very dark exterior paint, then painted and sponged with terracotta color paint.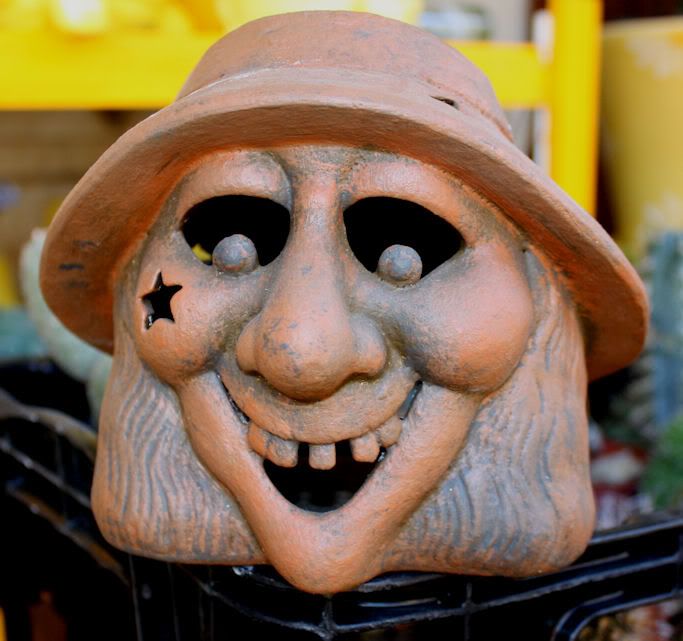 Here's another one.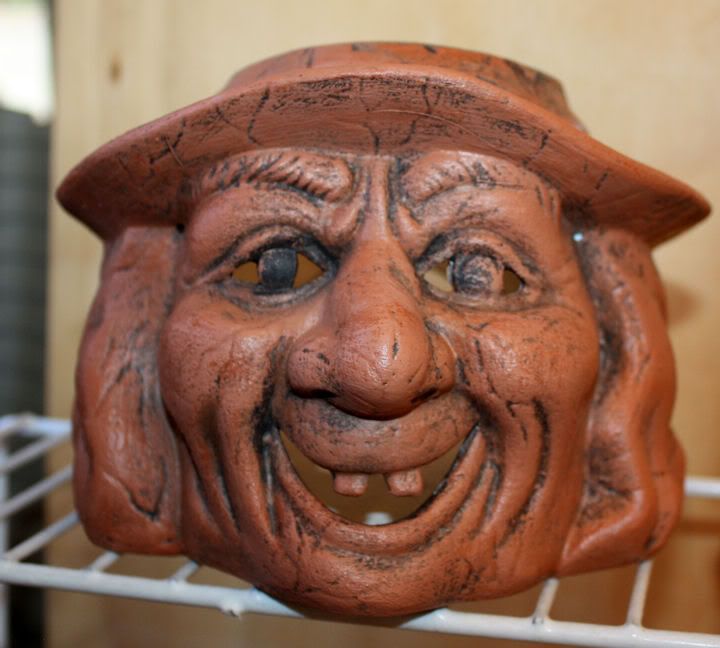 With a little luck, they'll be planted soon. Linda