Birdhouse for the Neighbors
lindasewandsew
(So Cal 9)
December 14, 2011
A neighbor kept putting this old table on the curb and dragging it back up by her door. She didn't seem to want to get rid of it. I asked her for it one day when it was back on the curb, thinking it might make a good birdhouse. She gave it to me and it sat in my yard for about 2 years, looking more sad (or gathering more character) all the time. Finally got around to the birdhouse a few months ago.
Here's the old table.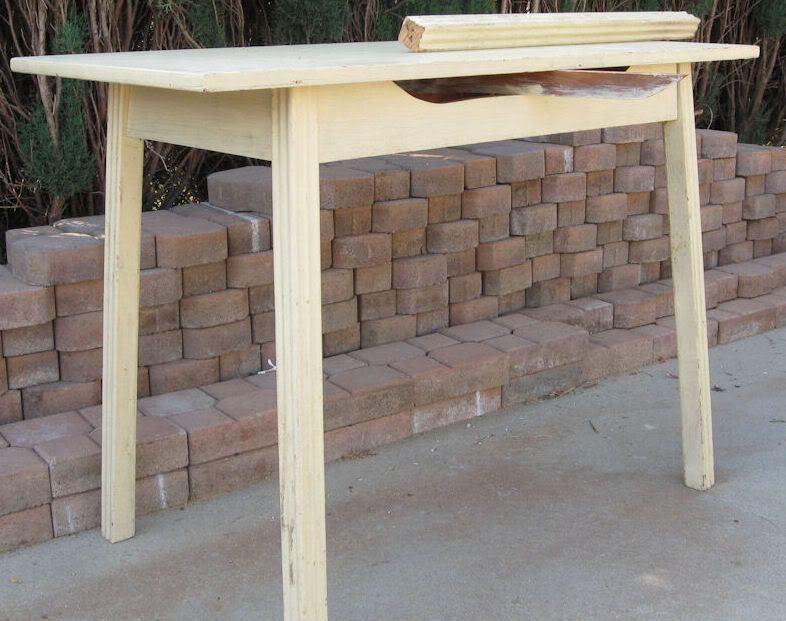 Put their names on it, of course.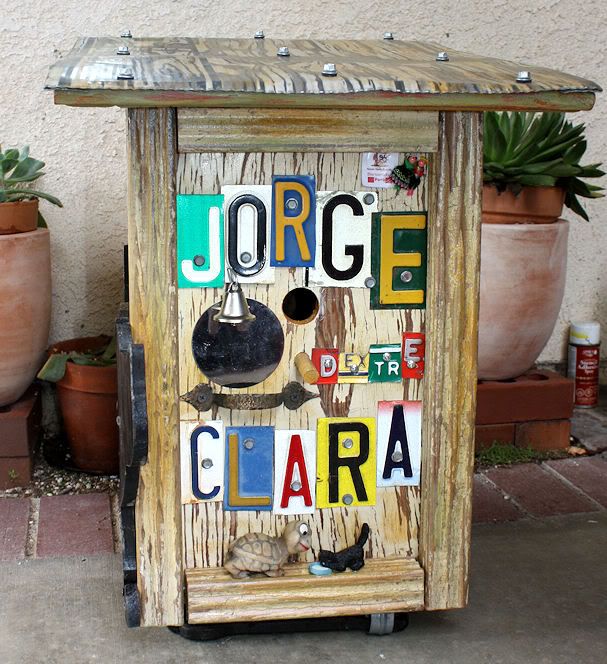 Flat Halloween kitty....
Staring around the corner.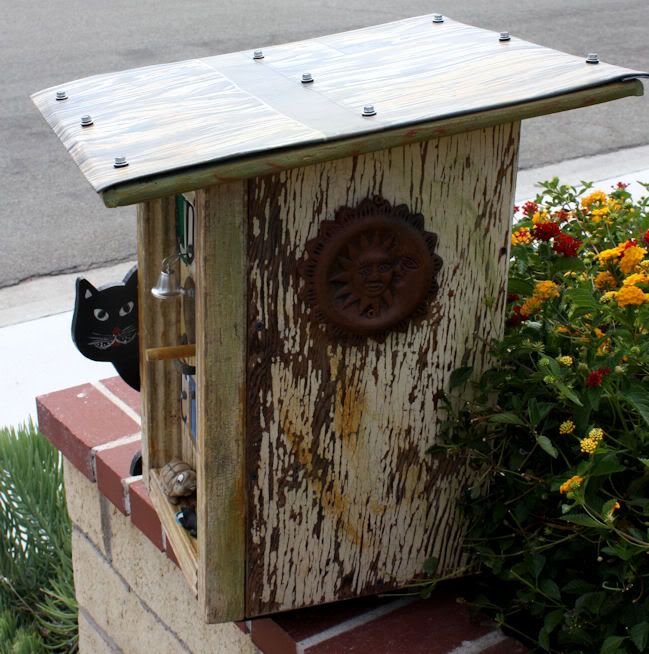 It has a plywood roof with a little wood trim, topped with a metal piece cut from an old above ground pool.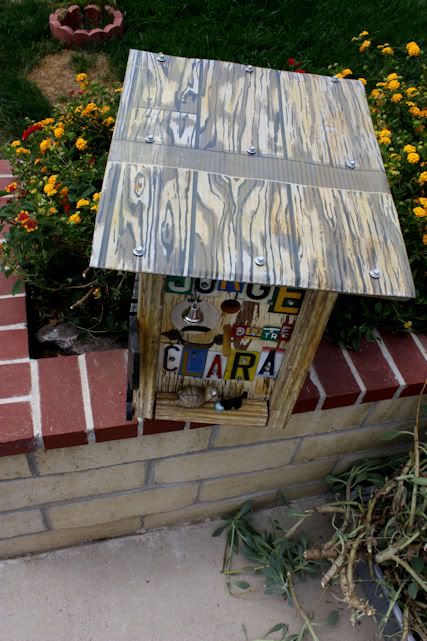 The roof is hinged, so it can be cleaned or used for storage.
An old stove grate keeps it from sitting in water.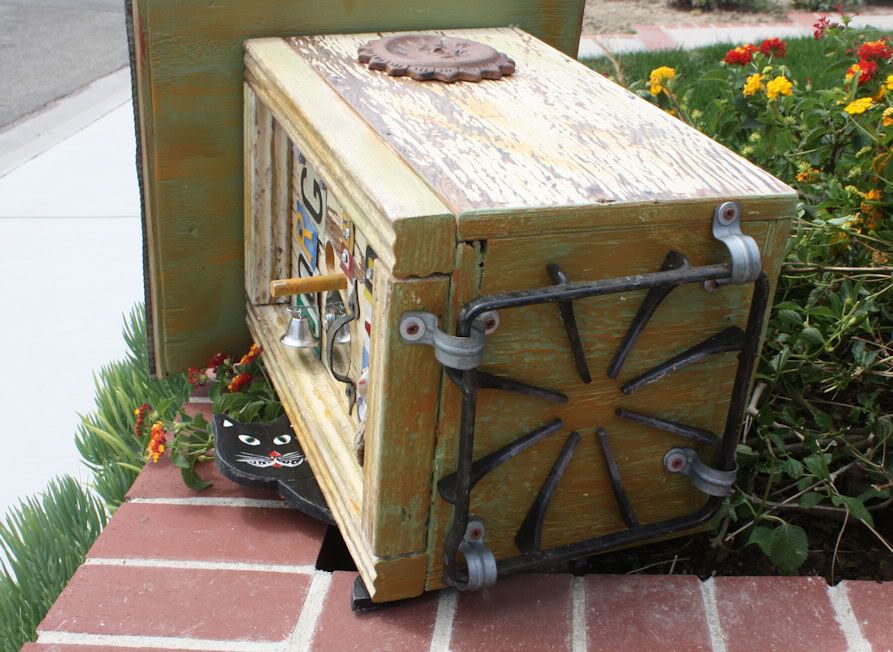 Jorge and Clara have several pets, a dog, 3 or 4 cats, and a turtle that showed up in their yard years ago.