Singer Sewing Machine
tisha_
(z7 OKC)
April 13, 2008
I've wanted one of these for a long time, mostly just for the decor factor. We finally found one that still had the sewing machine in it. Yay!
It's not in perfect condition, but it's got character.
This is before I treated it with Old English: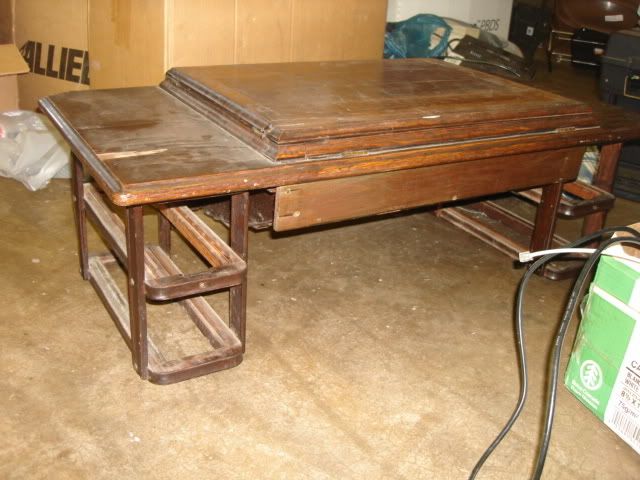 And these are after: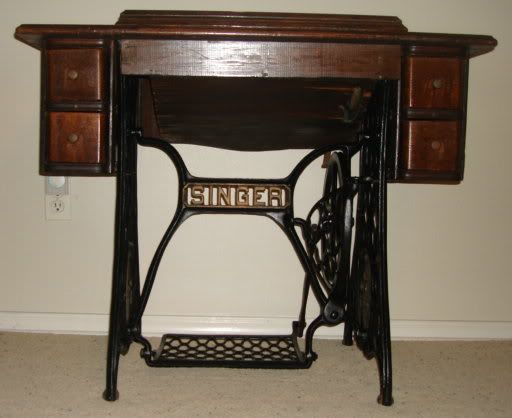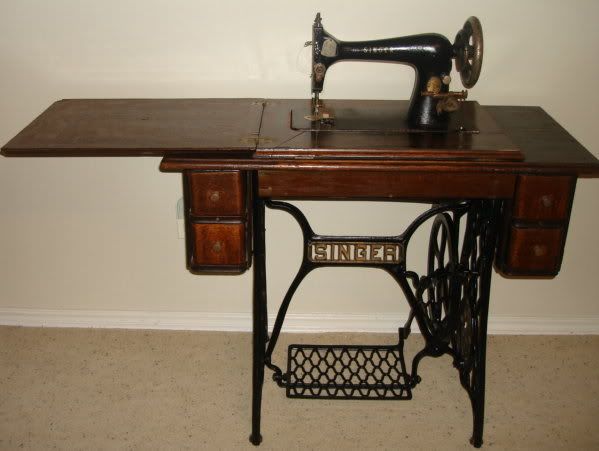 And here's a closeup of the sewing machine itself: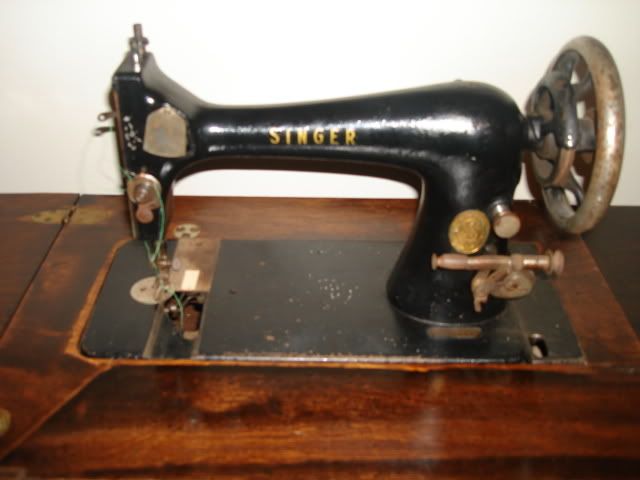 Oh, and does anyone have any idea what this is? It was just laying inside with the sewing machine: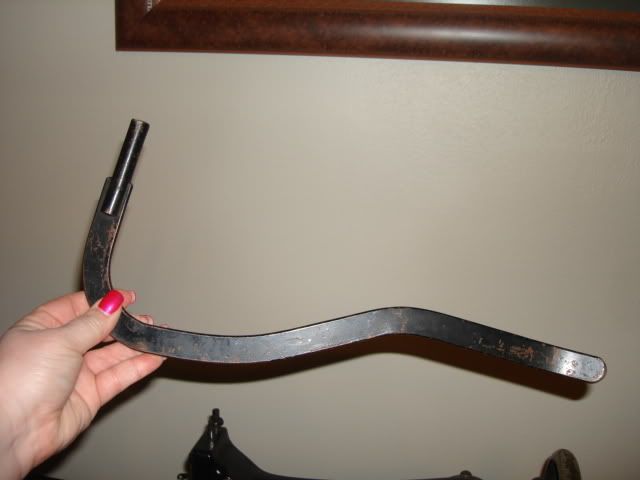 And one other thing. I found this at Hobby Lobby (half off) and it reminded me of something that my Grandma would have loved, so I had to get it. It's a total fake, not even wood... it's plaster painted to look like wood, but I think it's beautiful. I still haven't decided where to put it.