Need an ID on this invasive vine
breakzqueen
February 23, 2014
Hi there,
Does anyone know what this vine is?
It has been dominating my front yard, wrapping itself around everything imaginable: my succulents, my 3 san pedros, up and down and under and through my fence and my compost bin, around my lemon trees.
A previous resident planted this nearly 10 years ago & we've tried to get it out root for root, again and again, but it keeps coming back. It creeps, it climbs, it strangles. It's so resilient and prolific, I am half-expecting it to reach the roof of my house. I am ready to torch my yard (so to speak).
I live in the Temescal area of Oakland, CA. My yard faces South and gets lots of sun year round.
Any assistance will be greatly appreciated.
Thanks!
Sam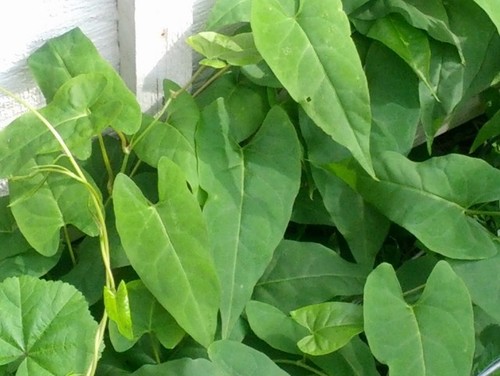 This post was edited by breakzqueen on Sun, Feb 23, 14 at 20:50