IDs for 5 succulents
I've acquired a number of succulents over the years and I don't know what several of them are. I'd like to learn more about them so I can (hopefully) take better care of them.
1. Picture below - unlike a lot of rosette type succulents, these leaves layer convexly, not concavely towards the center. The leaves are soft it is putting out little babies.
2. https://cloudup.com/iTMCtI1JqfI - this is a funny little purple plant. The leaves are dry, not fleshy, but that may be because it's under-watered. It has grown very, very slowly for the few years we've had it. It has more roots than most succulents- they extend out around it in a circle for about an inch.
3. https://cloudup.com/iZ4tyqLhReK - this one started as a rosette a number of years ago but has now grown a sort of stalk, with little rosettes coming up at the base and along the stalk. I'd like to know what it is so I can figure out what to do with it- do I cut it? Repot? Leave as is?
4. https://cloudup.com/iNO0VjDr0OK - this one has very fleshy green leaves that break off the stem easily. It has what I think might be roots coming off above the soil. It appears to be putting off some little babies at the bottom too.
5. https://cloudup.com/iFMZs3vaHzP - this one is new, so I don't know what it looked like before it was this big. The leaves are very angular.
Any ideas? Any help I can get would be very useful. Thank you!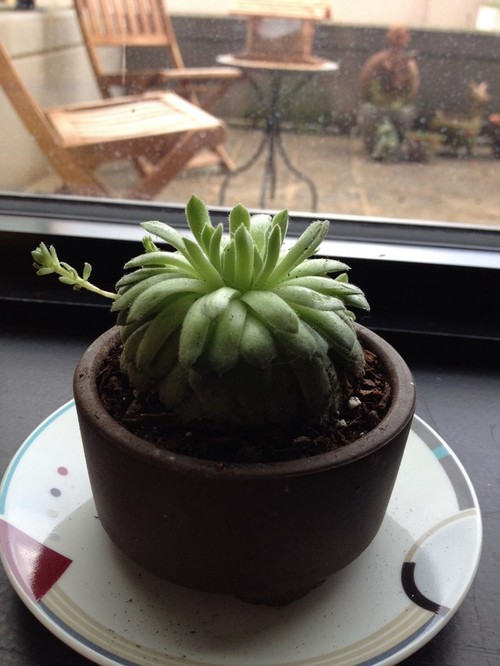 This post was edited by iSucculent on Tue, Mar 11, 14 at 12:32