They think its Wormwood
Edymnion
(7a)
April 8, 2013
So I was at a local nursery the other day picking some stuff up for my veggie garden, when I saw a most interesting looking plant over on the discount "just make it go away" table.
I didn't know what it was, I asked around, none of them could tell me what it was. One of them pointed out that the leaves have an herbal scent to them of some kind (she said first thing that came to mind for her was rosemary just by the smell, but obviously this isn't rosemary). After about 15 minutes of them running around asking everybody they could find, someone said it was a type of wormwood.
Don't know about that one. The leaves it has now don't look like the pictures of wormwood I've found on the internet, and I don't know what the stuff smells like to compare it to either. I definitely was getting the "We can't figure out what our own plants are, just tell him something so he'll go away" vibe by that point, so all bets are off on what it actually is.
Only thing I know is the obvious. Its woody, and its a perennial.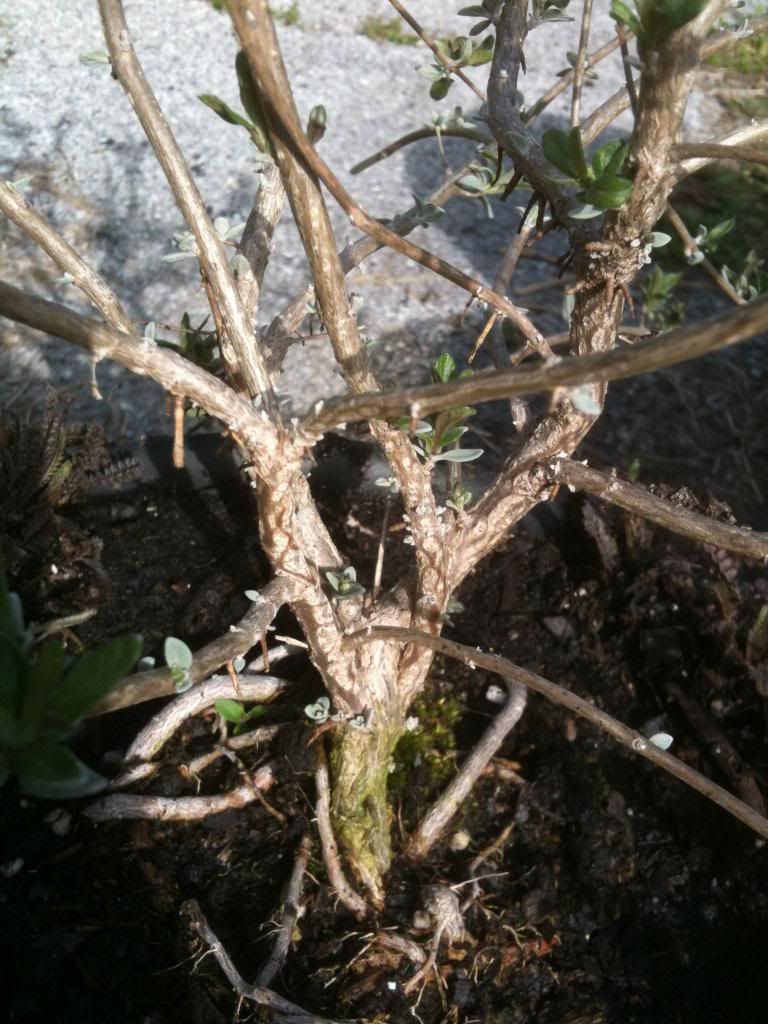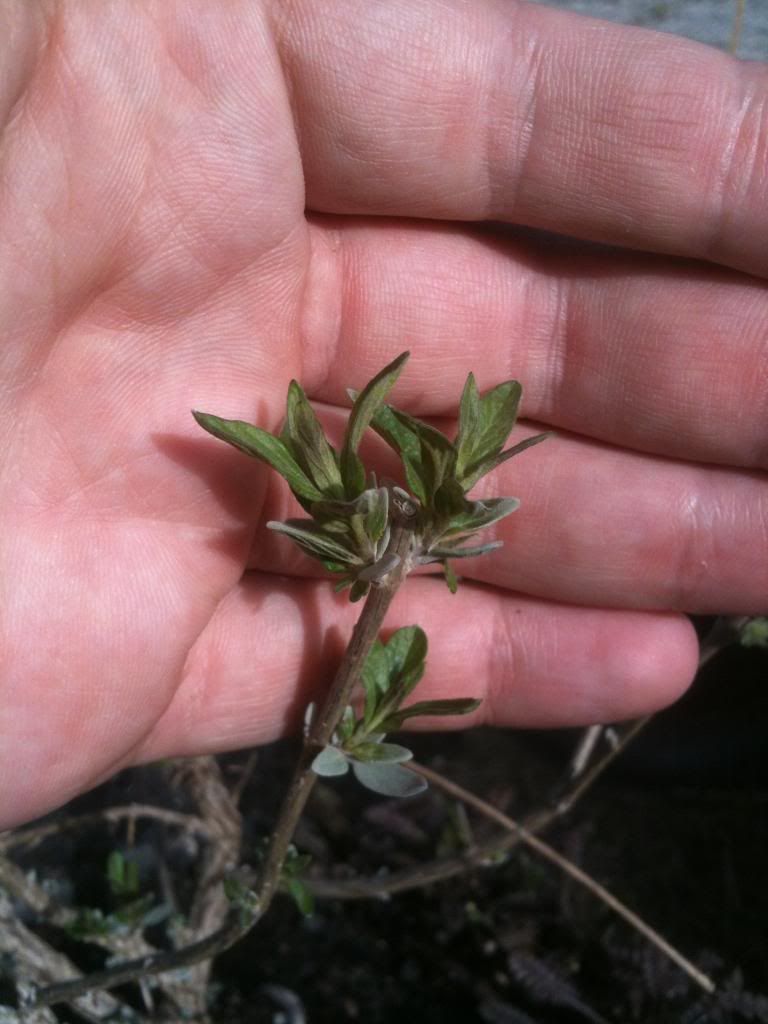 I bought it because it was half off, and because I like making bonsai (and this thing looks great as a bonsai already).
I should have an easier time identifying it when it leafs out more, but does anyone know what it might be now (you can ignore the black ferns I planted as fringe decoration)?