Is this a Morel Mushroom
First, I'd like to apologize if this is not where I should be posting my question. I found these mushrooms growing by the side of my house/stairs. After searching online, I'm pretty sure these are morels. But before I decided to give them a taste, would like to find out your opinions.
Attached are a few photos of the mushrooms. And a few more photos in the link.
Thank you in advance for your responses.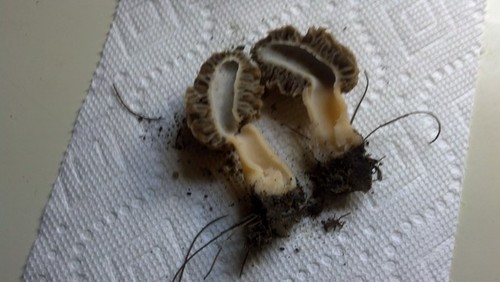 Here is a link that might be useful: Mushrooms