ISO plant terminologyI
west_gardener
March 28, 2014
I sure hope I can explain this well enough so you will know what I'm talking about, if not I have included a photo.
I have a plant that appears and blooms during the fall/winter months only, usually Oct to March, then it goes totally underground. Not a sign that the plant is there during the summer months. Then it appears bigger and fuller the next fall. I divided it some years ago and the second plant is doing as well as the mother plant.
My question is, what is the terminology for that type of plant?
I don't know enough to do a search on the net.
A bonus would be if someone knows the name of the plant.
Thanks in advance.
The colors of the flowers look white on my monitor, but in reality they are light blue.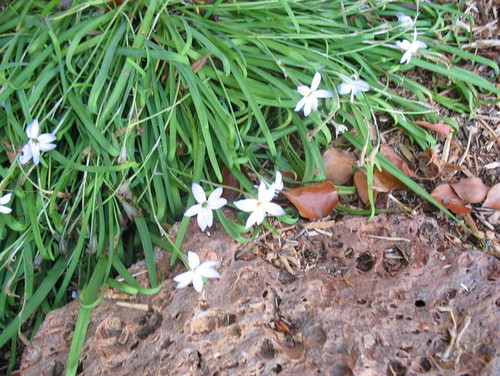 This post was edited by west_gardener on Fri, Mar 28, 14 at 19:03