Stringy Weed & Pink Flowers?
blakrab Centex
(8a)
April 22, 2014
I need a double ID here please.. :D
What is this stringy weed with the long stems and tiny flowers? It seems to be somewhat wet inside when pulled and broken open..
And what are the pink flowers with the toothed petal edges?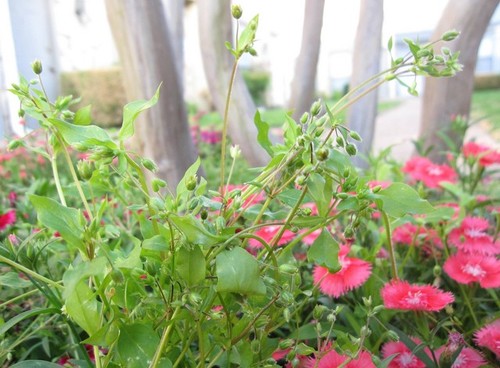 Here is a link that might be useful: