vacation garden prep
denisez10
(SoCal)
April 30, 2008
hi-tech automatic watering system (if Duncan doesn't forget to turn it on...) Evie, the hydroengineer, immediately jumped up on the sawhorses for a thorough inspection: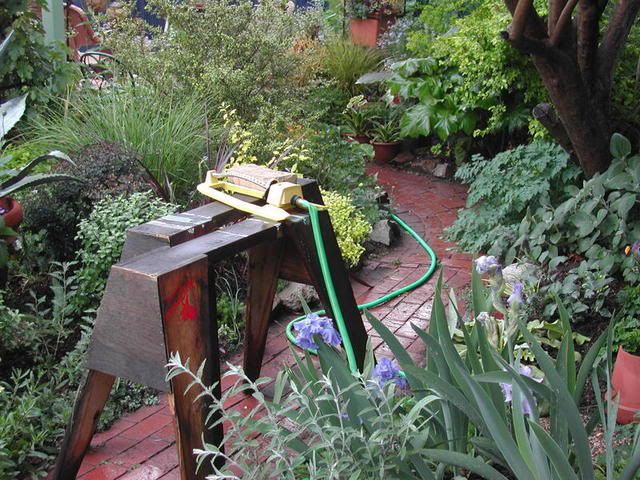 things I'll probably miss explode in bloom while I'm away, this...uh...dynamic Yucca Color Guard:
homage to Deanne, my one fuchsia. Just about to bloom is the trachelium at the bottom right, seeded into the bricks, and a dwarf buddleia (Apollo? Adonis?) growing in the border behind the pot: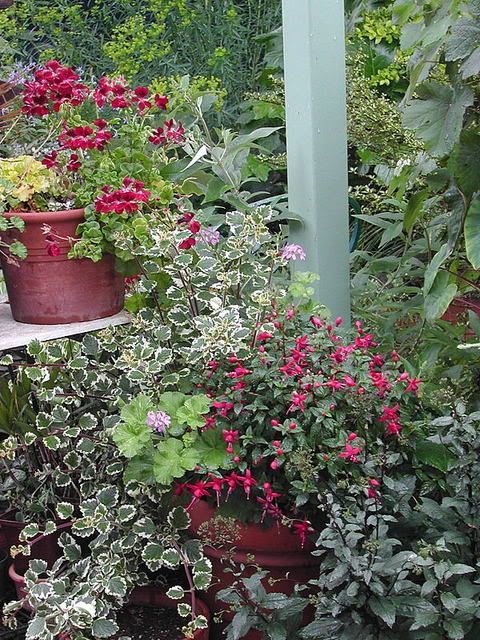 Alstroemeria Third Harmonic just beginning to bloom. The buds were so red, I thought it must have been mislabeled, but it's the real goldeny deal: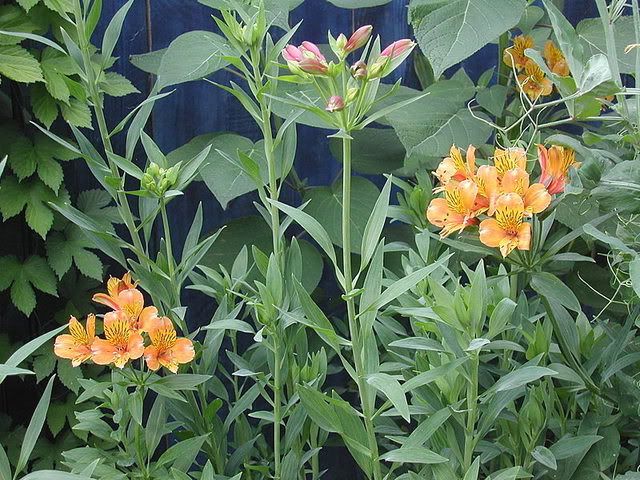 nice little annual, laurentia with a solanum and the giant Euphorbia ceratocarpa leaning in for the camera and saying "chartreuse!"
Marty got the windows in the fence and an undercoat of paint yesterday, the tools moved out and everything swept. I took about 4 feet off the top of the pittosporum to the right so the window could be seen (barely!). I can occasionally be cooperative when it comes to keeping plants in bounds...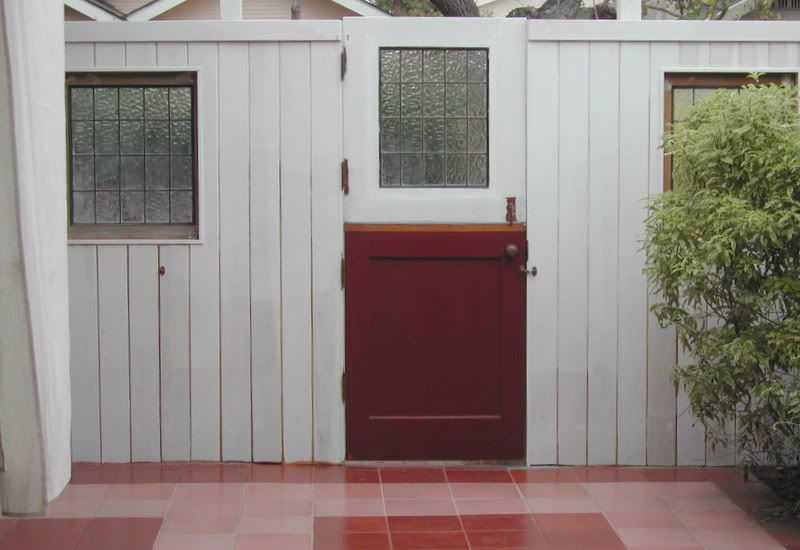 Deutzia Magicien just about in full bloom:
A weird, twilighty, seasick-green photo of Buff Beauty:
and lest you think the West Coast has nothing but good times with roses, here's my Madame Alfred Carriere after the rose slugs have their way with her (I hate roses but love dogs and babies):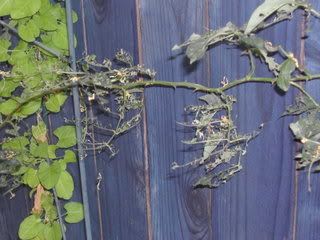 Trying to stay positive about leaving the garden in May...for 12 whole days...can't wait to read and see idyll photos upon return!