Special invitation to Mr. Barry Robin
koijoyii
(NE Ohio)
January 25, 2009
Dear Barry:
You are invited to tend the robin convention currently being hosted at pondside in the West Park area in Cleveland, Ohio.
We have plenty of lodging.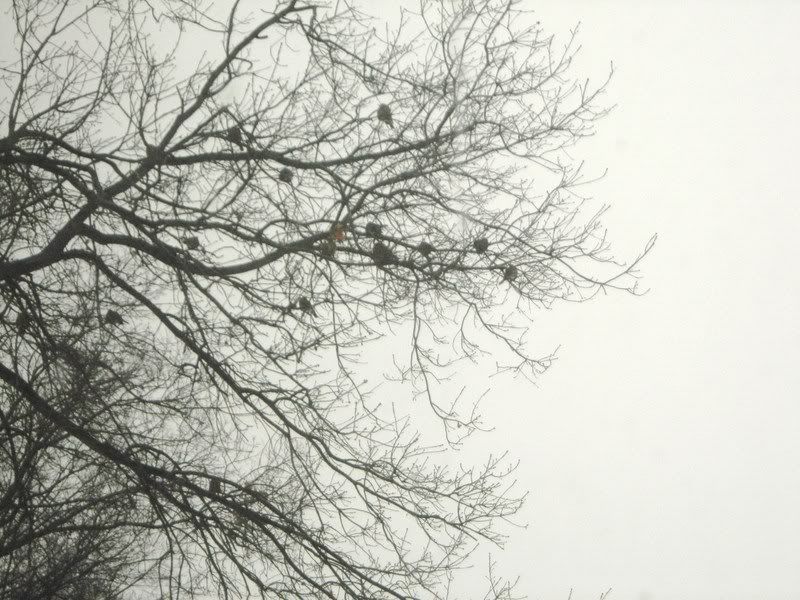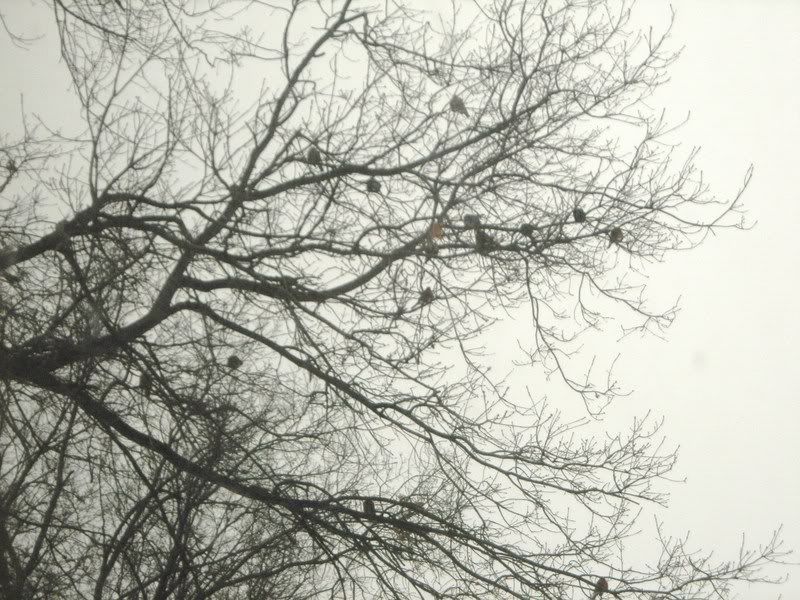 And lots of activities. You can go for a swim:
or fly around the grounds:
If you don't want to drink or bathe you can watch the other robins doing so from the little red bridge.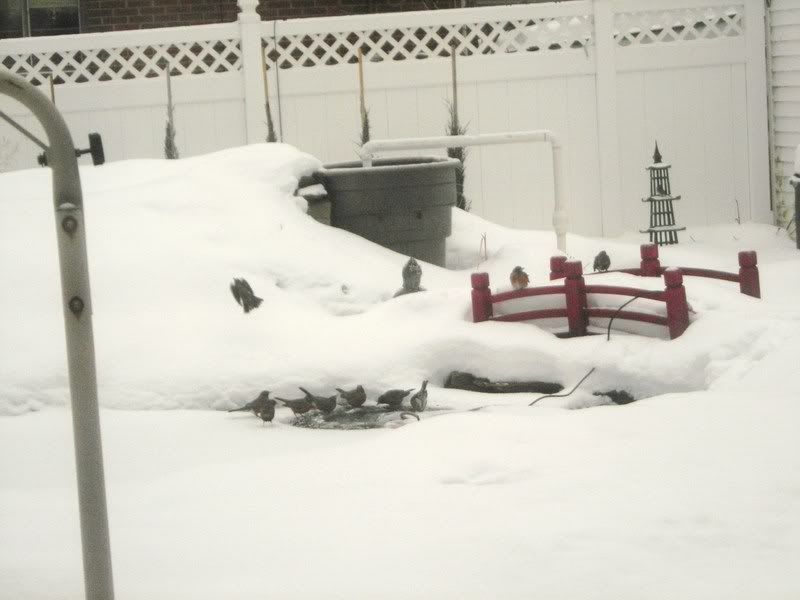 You can even perch on a Buddha's head.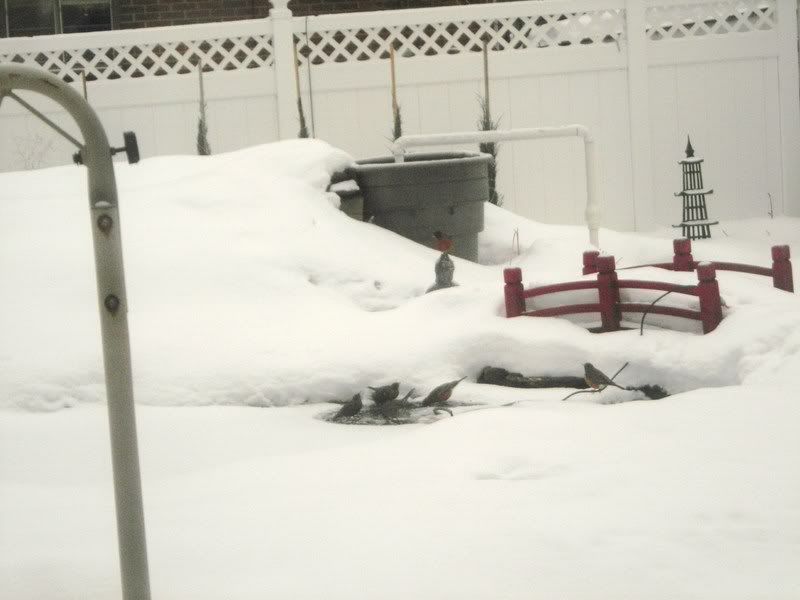 We are only a bird's eye view from Camp Nappy. You don't need reservations, and as you can see, there are a lot of robins already enjoying themselves. Feel free to fly in at your leisure. Hope to see you soon.