Murphy's 1 Year Old!...(More pup pix)
sheepco
(MN z4)
January 5, 2007
Okay, okay, don't look if you're tired of puppy pictures!
But it's Murphy's birthday, and since you all helped name him I guess I should show how he's fairing! Pretty bad photo, but he's now a beautiful 70# golden! Thanks for letting me share!
Nameless pup at 10 weeks: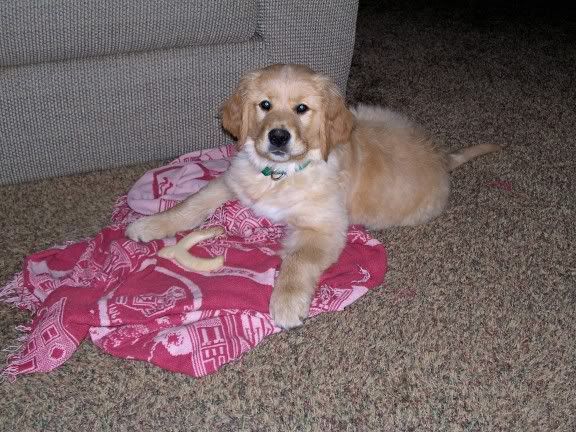 Murphy @ 1 year:
"Stay" is not one of his strong points yet (Bad, bad Sarah...sigh, I used to teach dog obedience for communtiy ed. but...so much to do, so little time...and SUCH a pitiful excuse since a few hours now will benefit BOTH of us for years to come. OK...a resolution!) So it's tough to get him holding still. I'll try to sneak in a better photo soon!