beautiful tree with lots of small red flowers
This is a tree I've been passing by on the way to work and have wondered what it was for years. Until I got close enough to take pictures I always thought it was covered in little red berries but they are flowers.
It was at it's prime a week or 2 ago. It's just south of Seattle on a parking strip.
I haven't seen many similar trees in the area.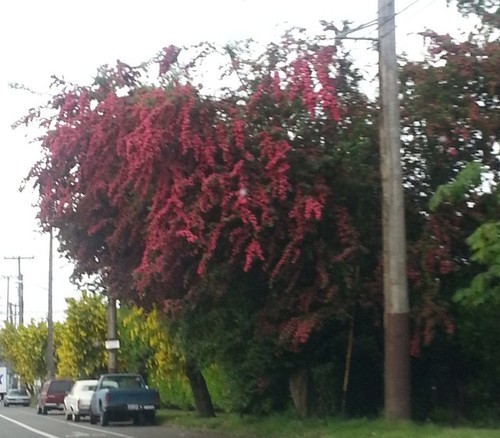 This post was edited by RKEM on Sun, May 25, 14 at 14:47