2 more pix of the quads...
sheepco
(MN z4)
March 27, 2008
They won't stand still for more...The one looking at you in the group of 4 is our bottle baby.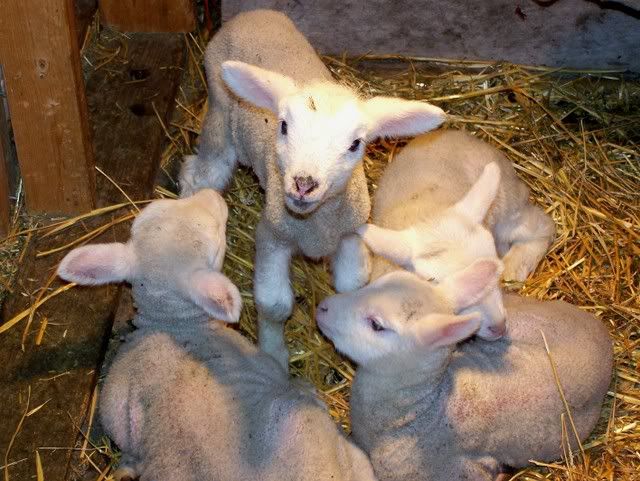 Nearly lost one, she spent the evening in the laundry room when she got cold and hungry, but is doing much better now being supplemented with a bottle 3 times a day - little piggy! 4 more ewes have lambed (5 ewes, 10 lambs total) so we have a busy barn! The rest of the lambs are about twice this size.
Happy spring from a still snowy Minnesota!
Sarah