And then there's the triplets .... !
chickadeedeedee
(z 6-7 ish Ohio)
June 24, 2009
They arrived yesterday morning. Barn Swallow chickies, I believe.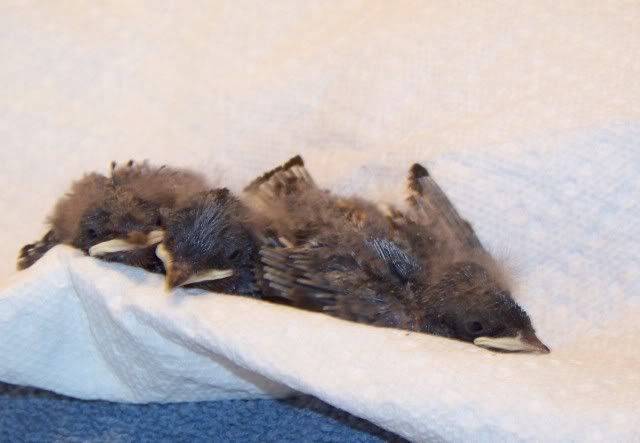 Their crops are very small so they are fed every 15-20 minutes. We fed them all last night to ensure they get a good start and better chance to survive. So far they are doing *very* well. They look like they are smiling! LOL!
And baby ________ (fill in the blank) season continues at Camp Nappy. :-)