What Should We Call This Place?
Coming from a long line of named estates -- some large, some teeny but always named -- I've decided that the generic "The Park" needs to be kicked up a notch. Neighborhood kids are on it, but suggestions from here would be welcome, too.
A few shots from this week:
When storms collide: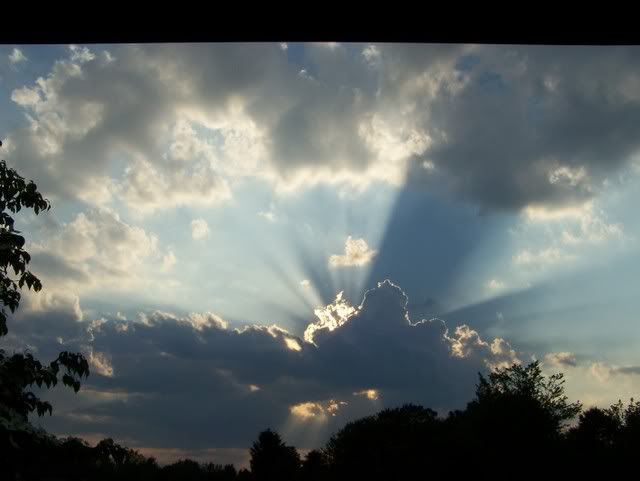 The stoop of the patio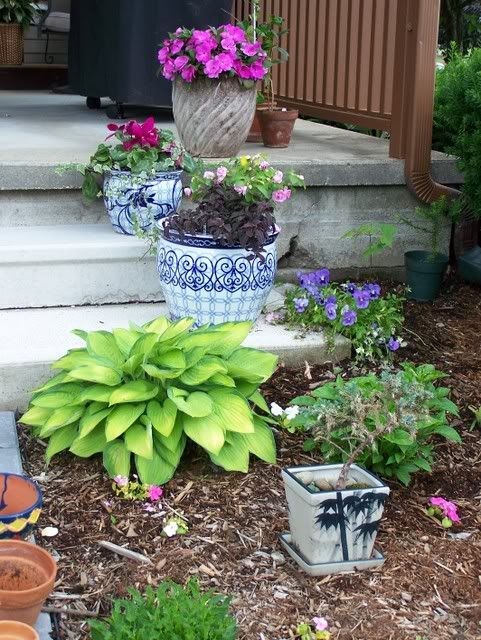 It took me two years to find "Seafoam" but it's a must have in my mind :-)
I now call this my "Kenzie combo"
The stone is a gift from my dad ..... the first in 50 years he every gave me with only his name on the card
Just caught the end of the first flush of R. chinensis with 'Rosanne' A happy accident!
Veggies for the first time here!
Except for a few containers along the way. This year cukes and zucchini
The filling-in herb border, the first garden "in" when we got here. Rose in front is "A Shropshire Lad" and is just turning into the promised rounded bush form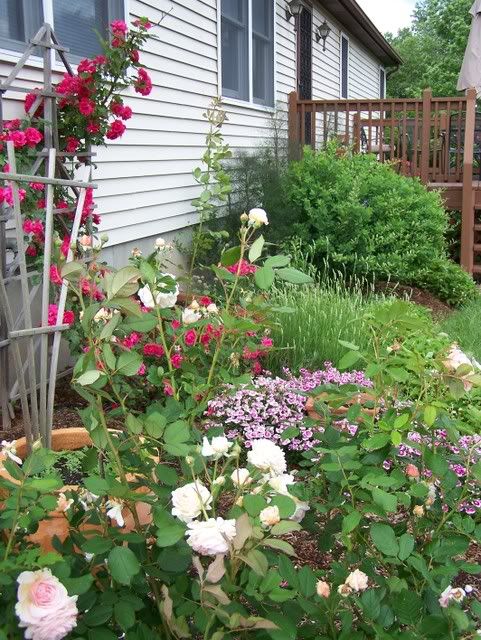 For Bella and others I promised strawberries. Never got them sent (life happens!) but can still share this way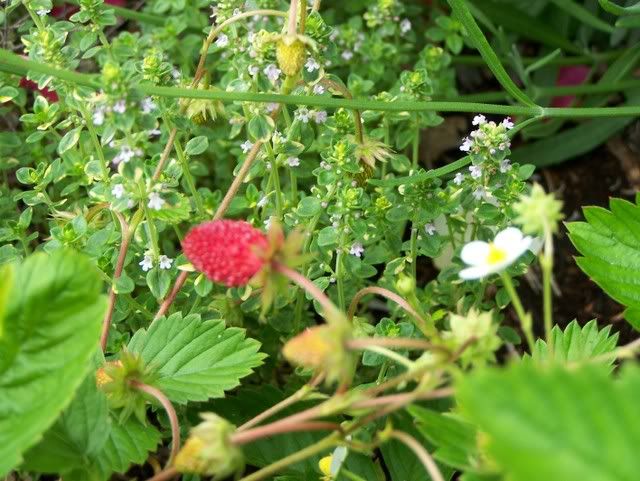 There is some ongoing debate among my flower friends if this is 'Independence Day' or 'Fourth of July'. Your thoughts???? Bought it out of pity pile with no tag :-(
Our right-hand neighbor's view
Ideas, please!!
Martie