tale of the two headed giant
fairy_toadmother
August 18, 2006
giant greystripe that is! ever see such an occurence?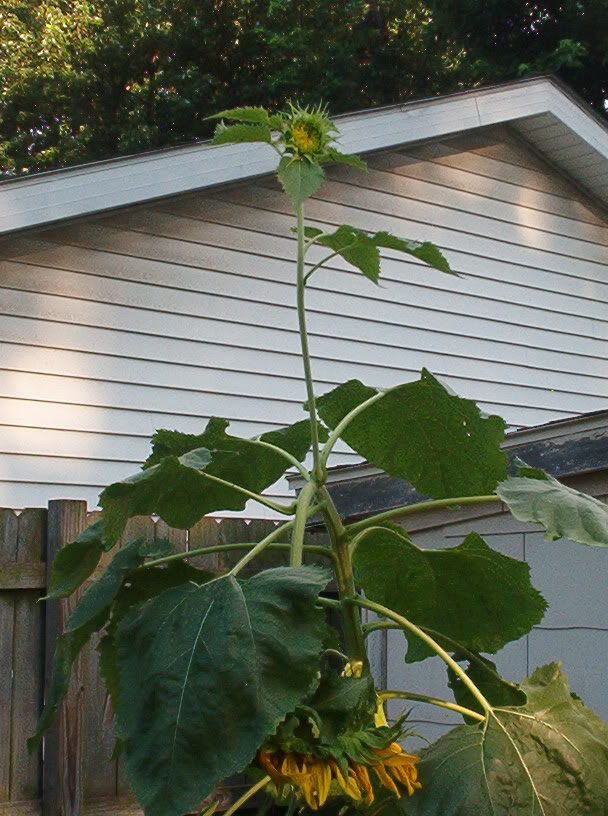 poo...notice my now brown cilantro!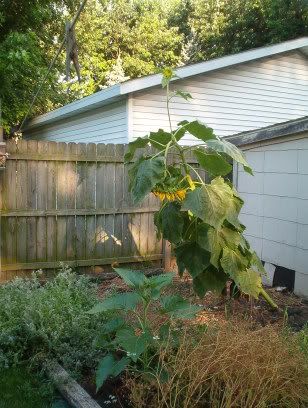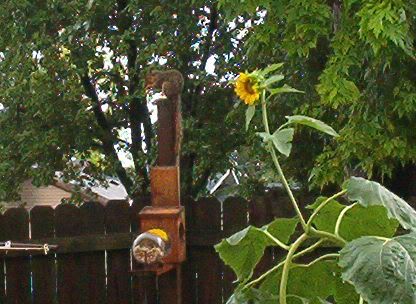 with a hovering visitor: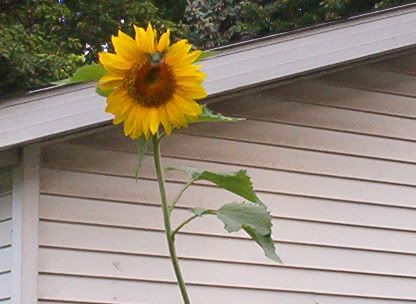 apb on a sprite named jack. apparantly he can't stop at beanstalks! actually, the last rain we had did it in. this pic was actually taken a week after the fall adn it still clings to life. i tried to put it straight, but it only made matters worse.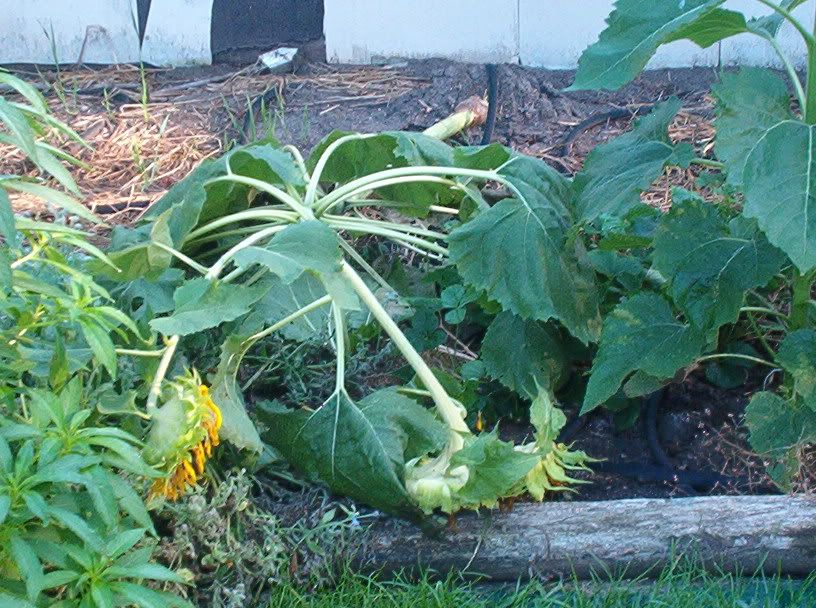 adn since squirrel go hand and foot with sunflowers, though this isn't jack...squirrelly was still waiting for the magic beans to ripen while tasting peanuts. looks like groucho marx to me!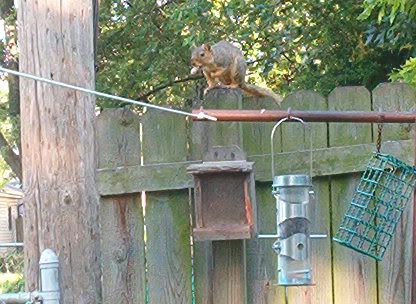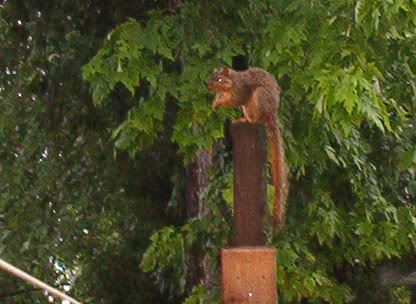 i am obviously disturbing breakfast...