Gallivantin' pics
maryo_nh
(z5 SouthernNH)
August 21, 2007
We were off camping in Maine. They have lakes, lakes, lakes, lakes, lakes, lakes, lakes, lakes, lakes, lakes, lakes, lakes, and lakes. We camped in Oquossoc at Cupsuptic Lake, which is the northern part of Lake Mooselukmeguntic.
We practiced pronouncing it for a while and now the names sound almost normal.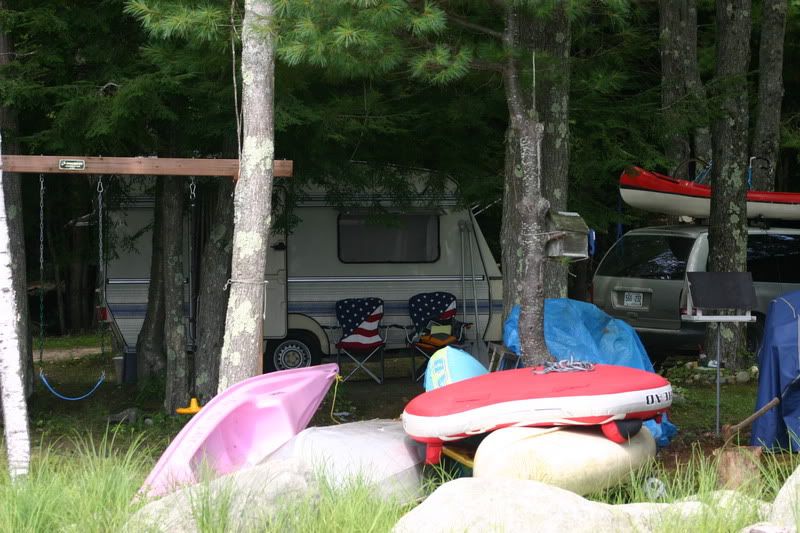 You can see the lakes real good once you hike up one of their many Bald Mountains.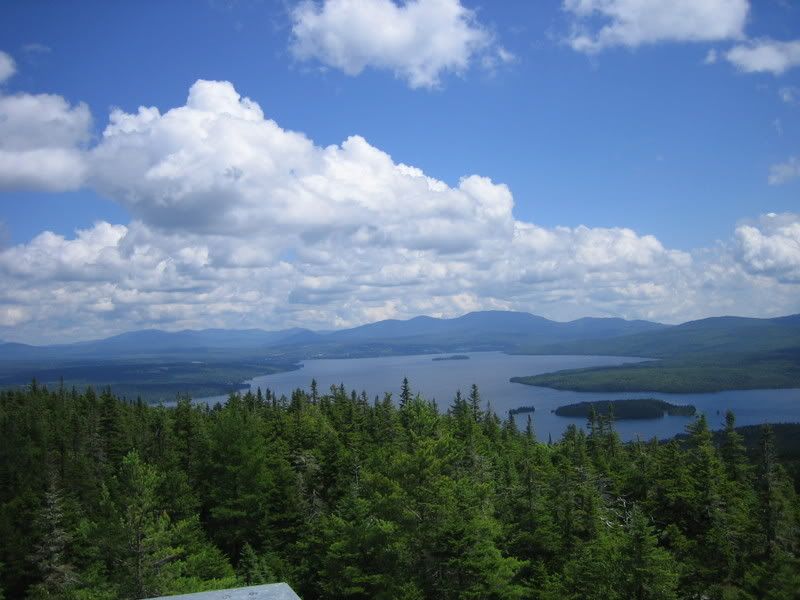 The vet said Gretchen is starting to get old. I guess we must take that into consideration from now on. So we didn't let her go up the tower.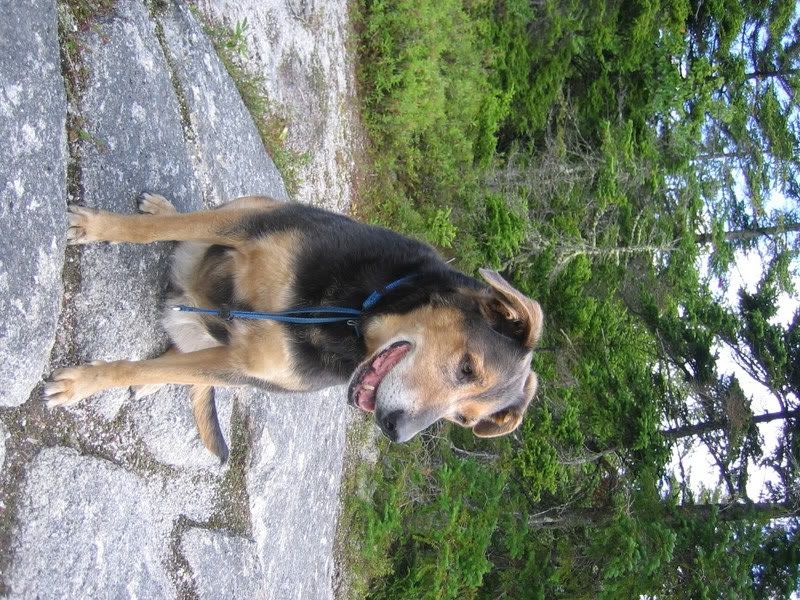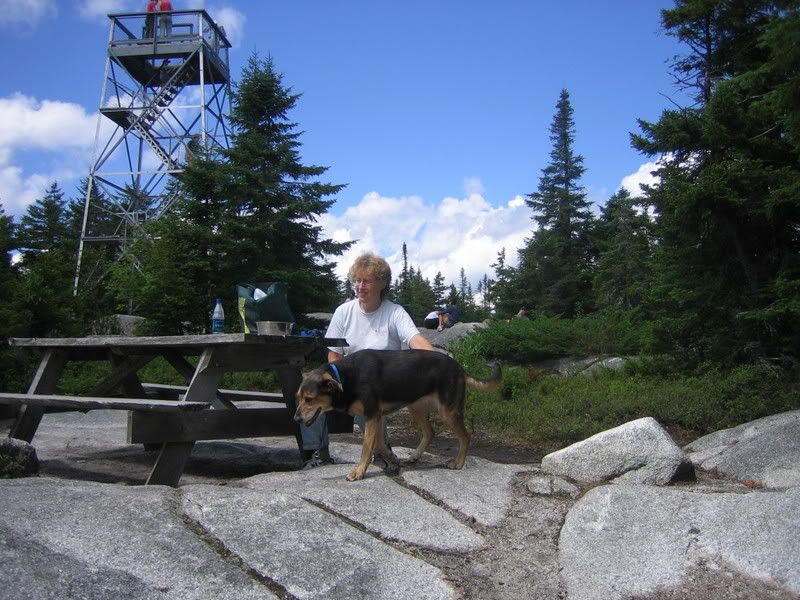 Every day we need some exercise. Usually it has something to do with water. Either we're in it, on it, or looking at it!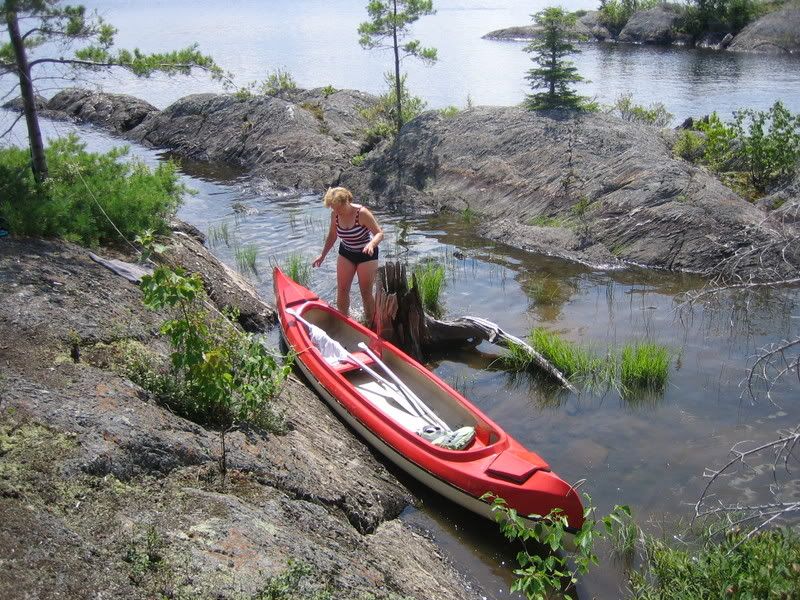 Of course we can also look at it right from the campsite.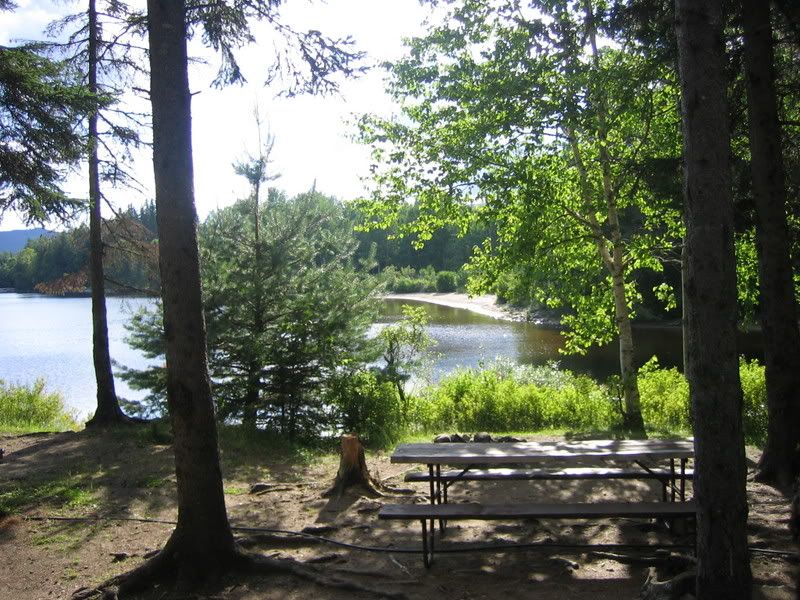 The next two pics were at a pond in southern Maine where we spent the last few days, at the camp of friends. We saw plenty of wildlife that we don't see at home (and more than in Cupsuptic!). On the floating dock with the slide, a young double crested cormorant. There was a pair of loons as well, lots of black ducks and mallards, a kingfisher, and a little sandpiper of sorts. The little frog was with its many little brothers and sisters in the grass under the trees. These were barely an inch long. I have to look up what kind of froggie this is.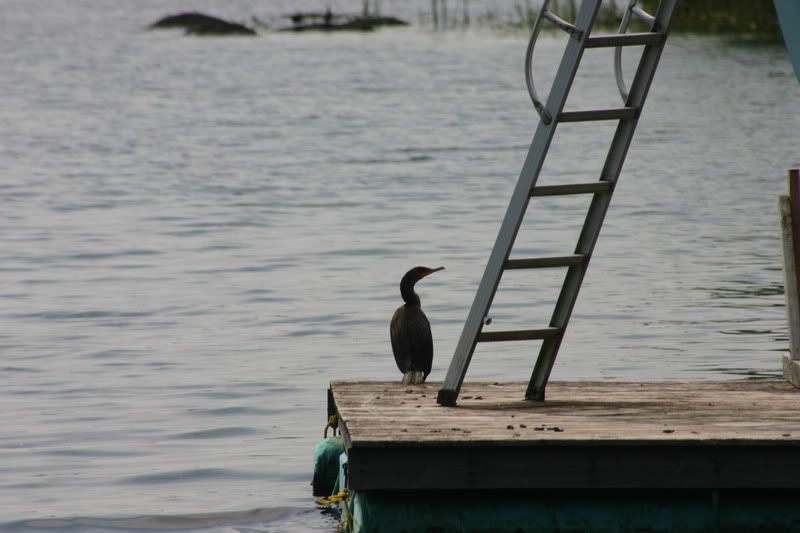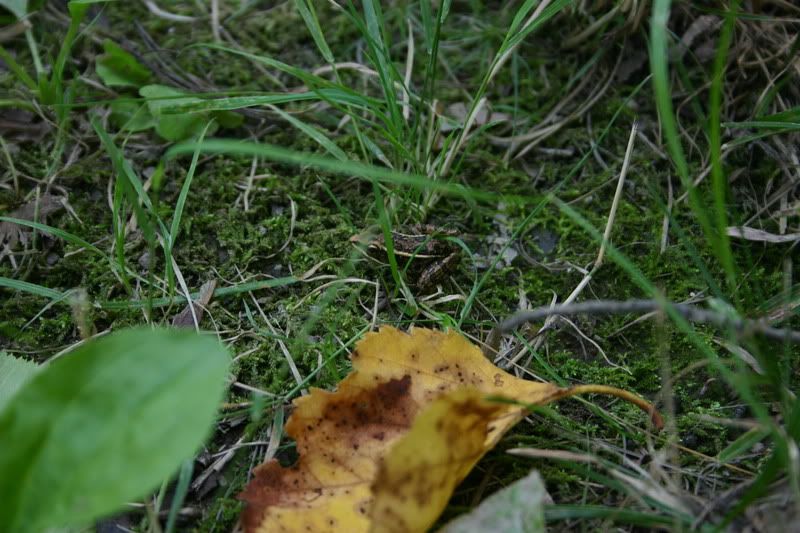 Btw, I forgot to take a picture of the back of DH in his swimmies... sorry girls! I guess he's not in the contest! It probably had something to do with him forgetting to take the trunks along. (Don't even ask. Oh well, all right then! I let him pack for himself, he packs himself for business trips all the time, but, when he went to the basement to get something and discovered the leak in the water pipe, and had to fix it first, so, out come the tools, trip to Home Depot for copper pipe, and I didn't know he wasn't finished packing, and it was 11:30 before it was done, and and...)
(We forgot a lot this year...)
:) Mary
*THEN when we got home we found the refrigerator had died*
*and pretty much everything that was in it*
*It's so nice and clean in there now - no more clutter of old bottles of salsa and ketchup - no more drips of berry juice and soy sauce*
*I*Should I keep DH and the children out of it from now on so it'll stay clean?*
*Nah*
*Vacations are so relaxing*