Speaking of nightmares...
sheepco
(MN z4)
August 16, 2007
To make a VERY long story short, Emma found a unique "kiddie pool" over at the vacationing neighbors while I was watering their gardens...apparently inattentively...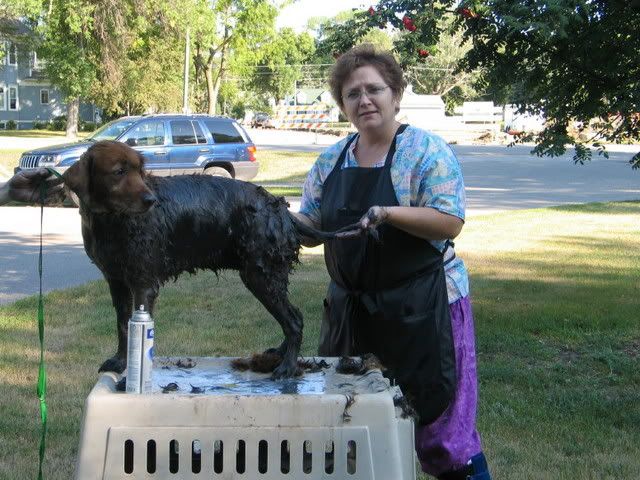 Let me tell you, cold water and Dawn doesn't cut used motor oil an inch thick on a golden retriever. Nether does hot water and Dawn or laundry detergent, or Comet, talcum powder, GoJo, sugar or 4 diffrent kinds of shampoo. Michelle, our groomer finally shaved all her hair off...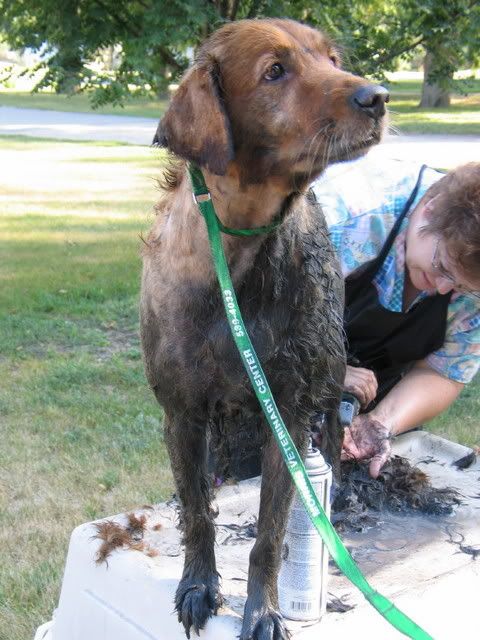 (Can you tell I googled this? We tried everything before and after the strip) finally ...we sponged her with gas, and then bathed her 4 more times.
Poor girl, she was sooooo uncomfortable, then so sore, but recovered quickly. Now she just exhausted. And the other dogs aren't sure what I brought home!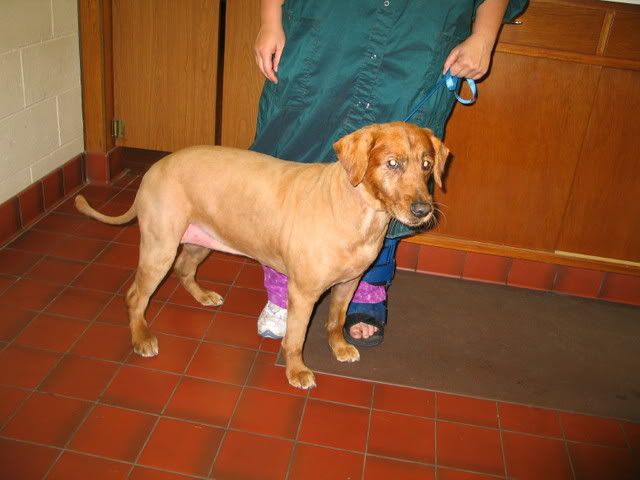 The long version of the story is actually quite funny, involving multiple neighbors, no hot water at 10:30 at night, and big huge gloppy black dog prints EVERYWHERE. Had to throw out 2 pairs of jeans. Took me hours to clean up the oil slick at the clinic, and I still haven't gotten all the black stains off the garage floor.
Michelle left a little lion tuft on the end of her tail to show she's "got COURAGE...ruff, ruff". No cowardly lion here!
S