Here's Jensen.........................................
koijoyii
(NE Ohio)
September 20, 2009
We went to Petsmart to see Saffron but she wasn't there. We ended up going to the Westlake Police Department who usually has cats and kittens free to a good home, but they didn't have any. The Lakewood Animal Shelter had kittens, but they weren't ready for adoption yet. We ended up at Petco where my son and I fell in love with Jensen. She is 16 1/2 weeks old and is adorable. She is from the Berea Rescue Shelter. She is living in the bathroom till she gets used to the house and the other kitties. We will probably let her out after she gets her vet check tomorrow night providing she tests negative for all bad kitty illnesses and worms. She got a clean bill of health from the Berea Animal shelter but it's better to be safe than sorry.
I have included two pics of Sweety Peach who is just settling down. She seems to like my son better than me. You know how you don't pick a cat, a cat picks you.
We are definitely changing both of their names, but are at a loss. If anyone can offer some suggestions it will be appreciated. I thought about Mango or Cheeto for Sweety Peach because she is orange, but neither one fits.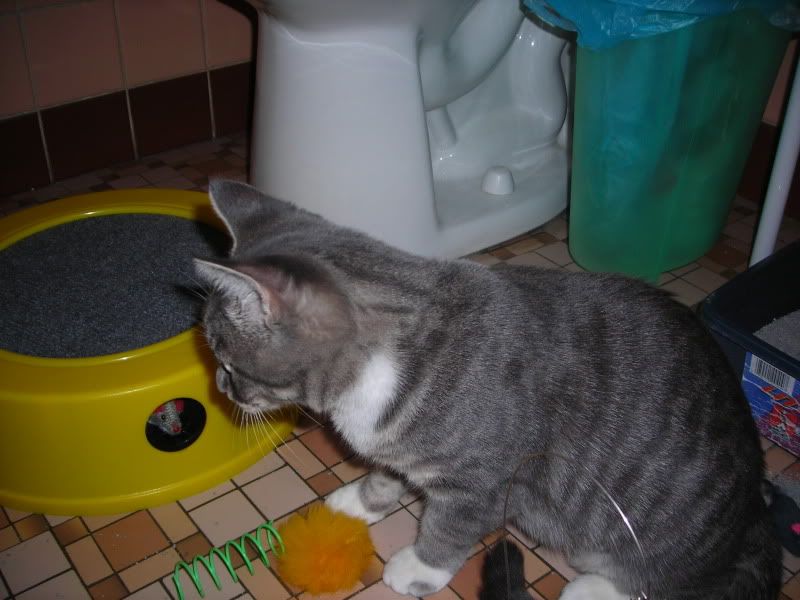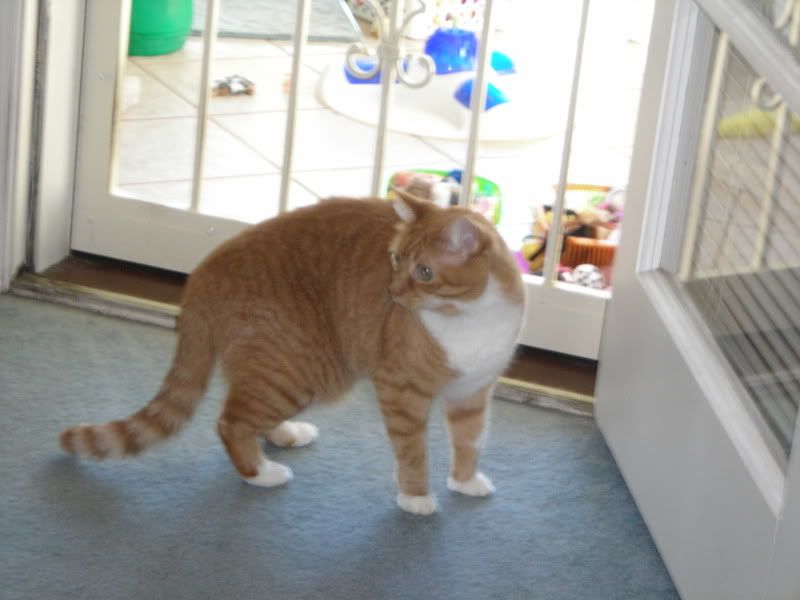 Jenny