Another team for HSDM!!!!
sheepco
(MN z4)
September 30, 2007
WoooHooo! My second chance to help train a Service Dog team for Hearing and Service Dogs of MN turned out sucessfully today when JJ and Kao (the lab) passed their certification!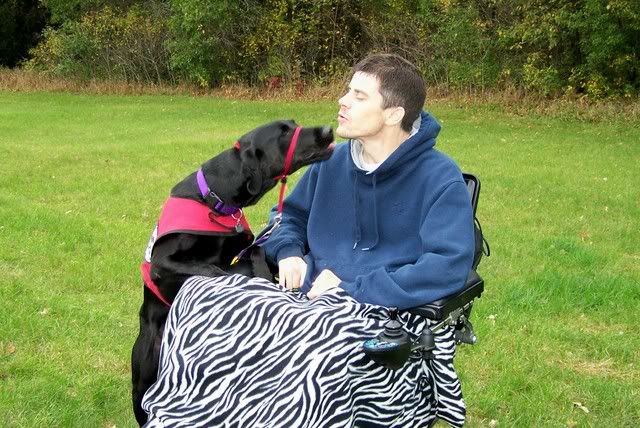 JJ fractured his C3,C4 in a boating accident July 4, 2001 and is paralyzed except for limited use of his arms. He works as a telephone operator for Walmart in a town about an hour from me.
Kao getting told "leave it" during the public access part of certification....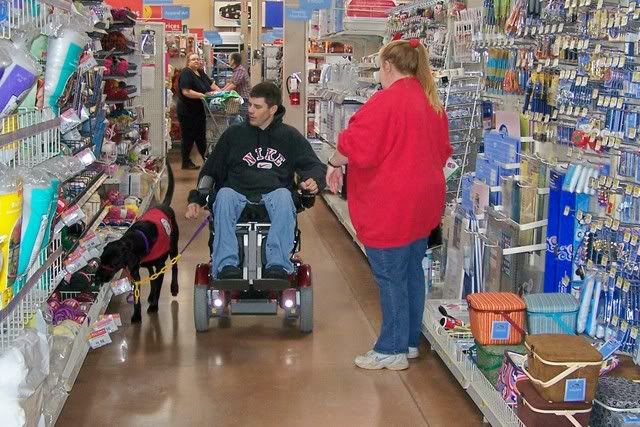 Kao holds his stay when a strange dog passes by...
What a pair!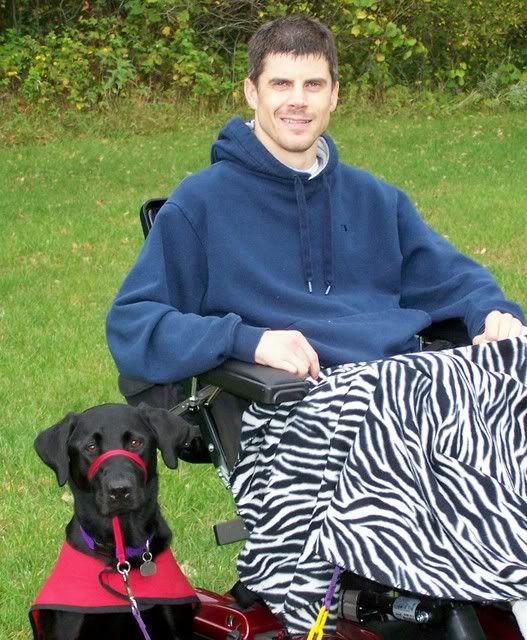 I'm so proud of them, thanks for looking! S