She Was *Into* Plants!
chickadeedeedee
(z 6-7 ish Ohio)
November 19, 2010
We didn't know it at the time we brought the orchids into the house near the end of September. On October 4th, I saw her ~lounging~ on the couch and that is when we first officially met. There she was in all her prettiness ... a Praying Mantis! She was named Francis since we first met on the Feast Day of St. Francis of Assisi.
She must have come in on the orchids ... unnoticed. We gave her some crickets (sorry crickets!!!) and she was sooo very hungry! We could not put her back outside because by now the evening temperatures were in the 40sF or below ... plus it was raining. She would have died soon after being put out. We could NOT do that to her.
We put her in an aquarium with timothy hay and some branches ...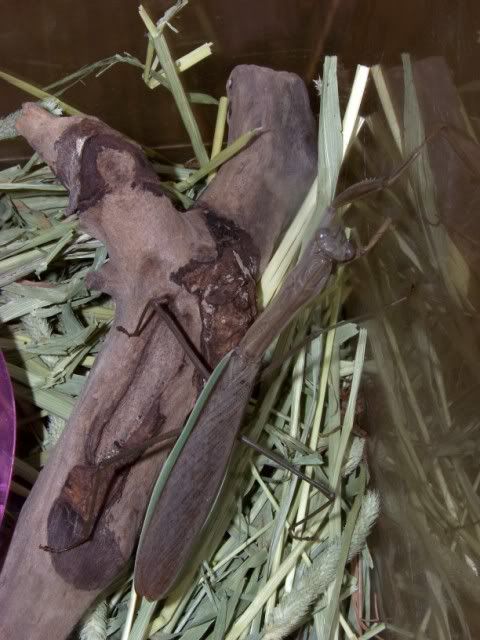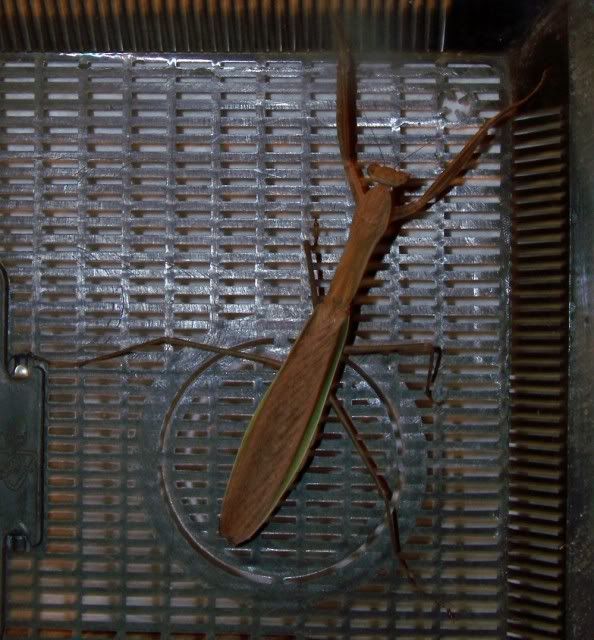 ... and a shallow bowl of water. She's had a variety of live things to eat ... crickets, mealworms, the mealworm beetles and waxworms. She's been doing VERY well since we found her and last Friday she produced an egg mass ...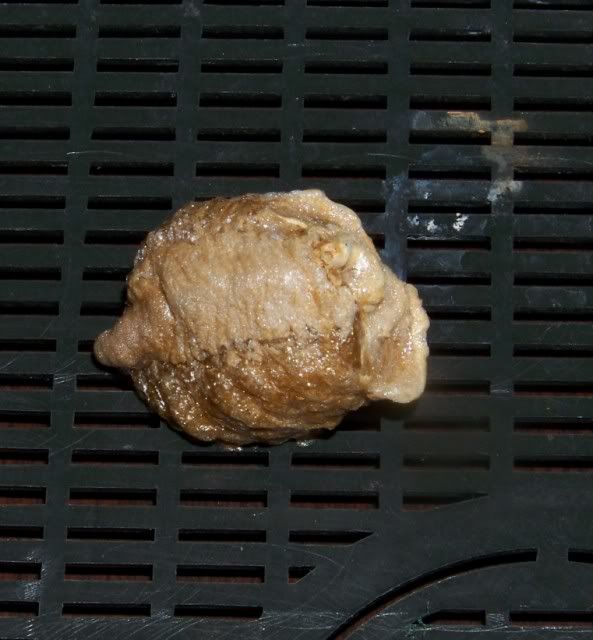 We do not think they will hatch since she has not been with a male Mantis since we found her. According to research, a Praying Mantis can live 6-8 month, according to the species. She is VERY nice and even responds to her name!!!
Francis will eagerly climb onto anyone's hand and arm ... perhaps seeking extra warmth or is she being curious? We are not sure. She is in our kitchen and very personable! She will live out her days safe, warm and well fed with us.
I must admit that we never kept an insect as a pet ... unless you count the lady bug a decade or so ago that over-wintered on the window sill. LOL!
As with all our guests ... We are honoured to have her share her life with us!
We now return you to your normality!