We Won!
sheepco
(MN z4)
November 16, 2007
Thanks for your input awhile back, we were stunned when our float WON Best Over-all in the 7th annual Parade of Lights last night (about 40 entries)! Sorry about the fuzzy photos....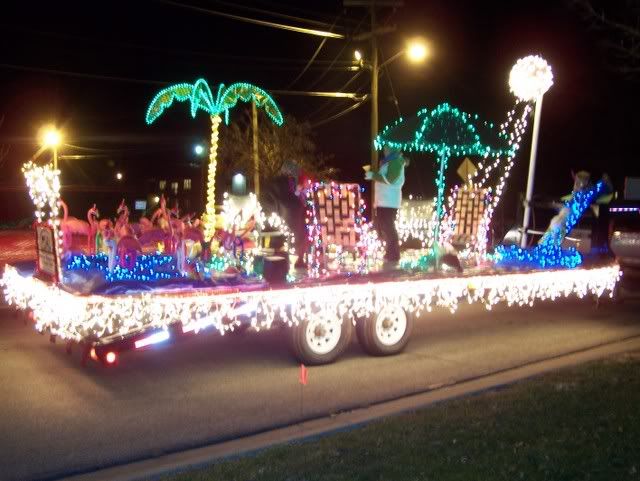 Picture 23 pink flamingos with santa hats and leis on the left, palm tree, lawn chairs, a BBQ grill under a beach umbrella, then the sun above and to the right, and the blue on the far right is a water slide going into a kiddie pool with a dog on the top coming down and a cat coming up (both stuffed), both with full snorkel gear....and 5 people and 4 real dogs (not on there yet in this photo)....it was a zoo! Oh yeah, Malakalikimala (sp?) from National Lampoon's Christmas Vacation playing a top volume.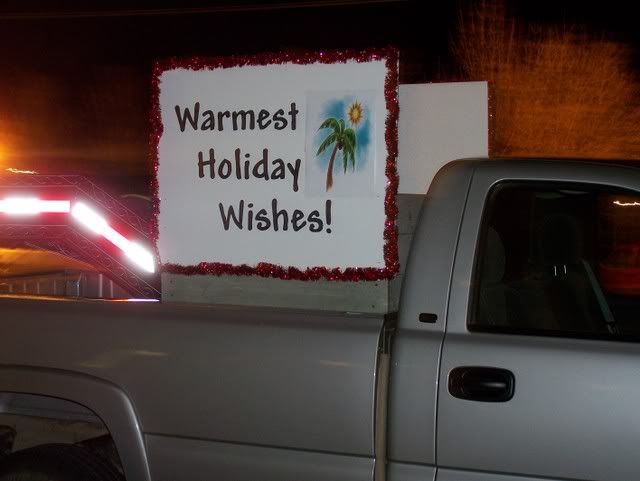 Total commercialism (trying to promote local shopping) but we had a great time!
And HAPPY TURKEY DAY everybody!!!
S