new pics of the treefrog twins
fairy_toadmother
December 29, 2006
well, i decided why make everyone, especially brenda, scroll through thta huge thread. so, here they are about 10 weeks after sprouting their legs. actually, this is just one of them. i can only tell them apart by size now which is getting hard also! since i added more leaves, they both have brown and green.
brenda should be able to see these better, i think.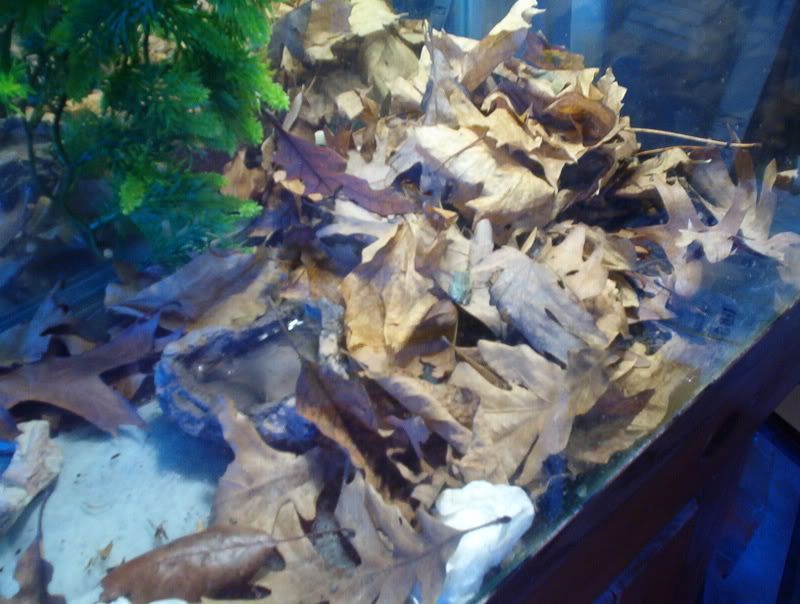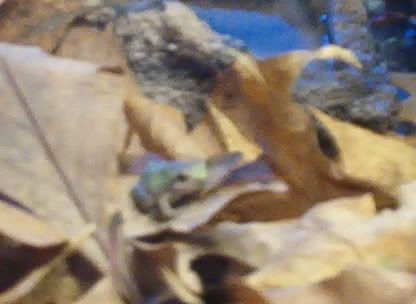 that little sneak! i didnt' see any peepers when i took the pic or downloaded it. not until i reviewed my post did i see that peaking out at the top left: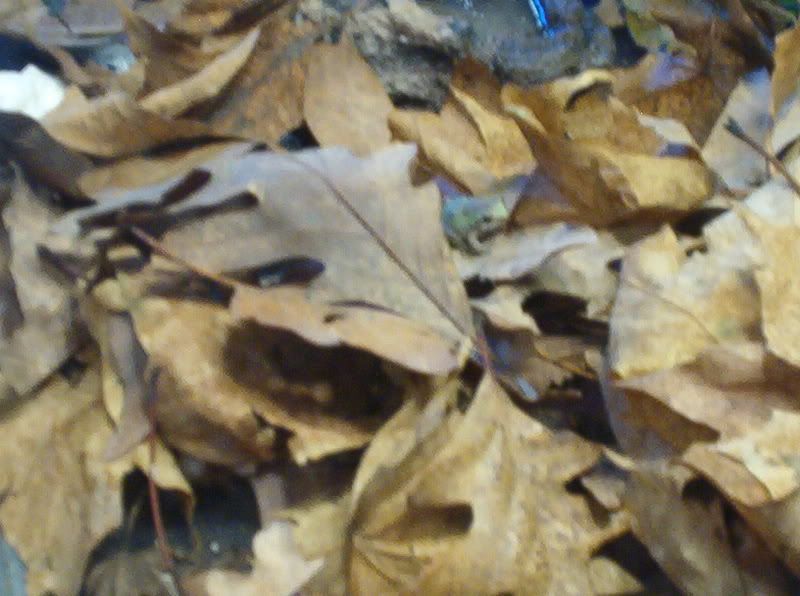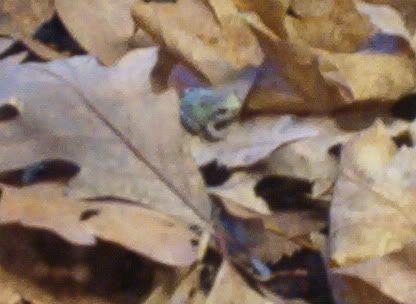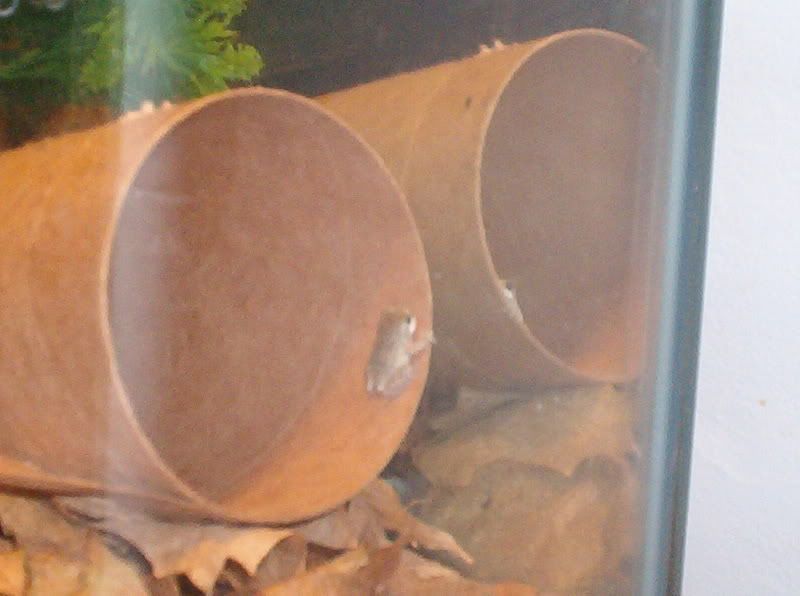 i like the new feature in photobucket. no right click to copy necessary!