Please Identify Plant, 100% Sure It's Not Sassafras
Earlier this spring, I cleaned up my mulch bed and pulled up a bunch of weeds. However, this particular plant was very big compared to the other weeds and I left it alone. I wasn't sure if it was something I planted last year (as I planted several bulbs).
Over the course of several months, it has gotten bigger and bigger. I'm not sure if it's a weed, but "Googling" "mitten leaves", "3 lobed leaves", etc have not given me any results. The stem is not woody, at least not right now.
I have no clue what it is. They kind of look like sassafras leaves, but I don't think that's what it is. I stumbled across a plant online called "Blue Cohosh", while similar the leaf veins aren't as prominent. I don't see any flowers/berries growing from it yet.
Any help is appreciated.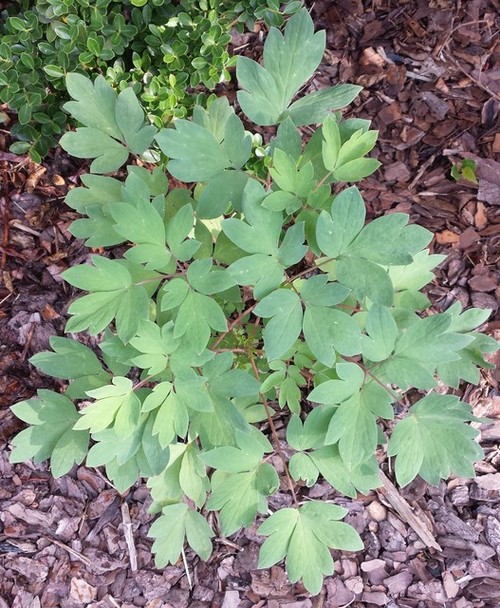 This post was edited by Faluzure on Thu, Jun 5, 14 at 10:56