Lotus Barrel Pix (and other bowl lotus pix) for Rodney
Joyce
(Zone 7b LI, NY)
January 9, 2008
Hey Rodney!
Here are some pix of my container lotus.
Momo Botan in a half wine barrel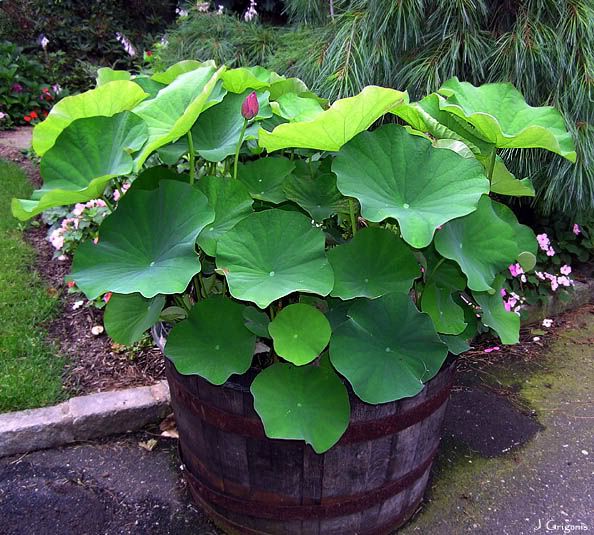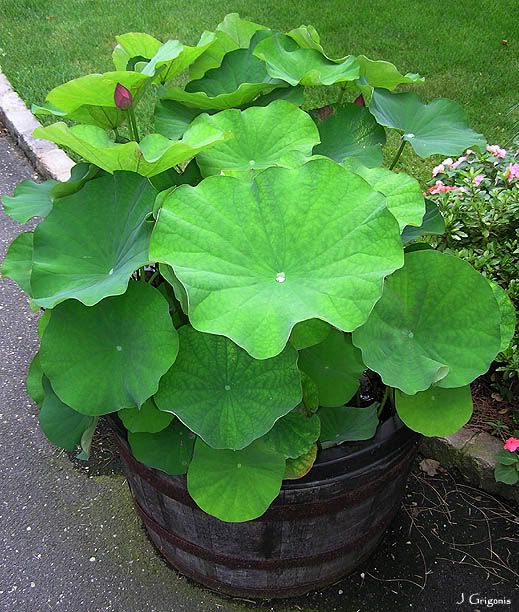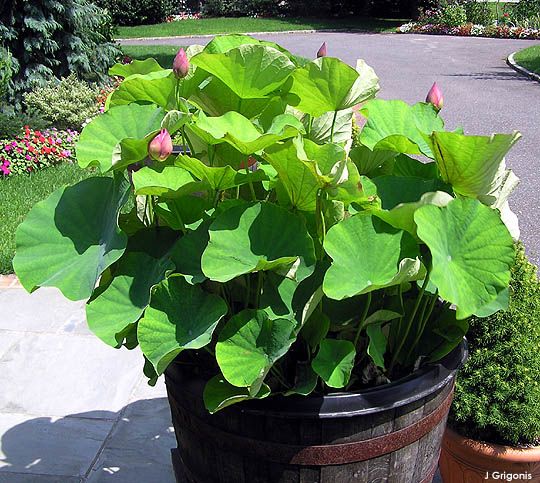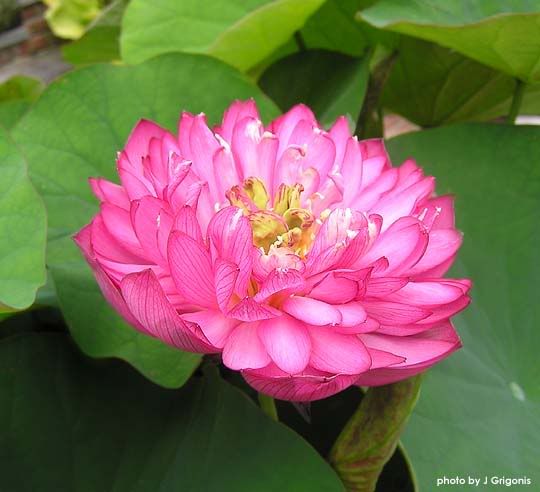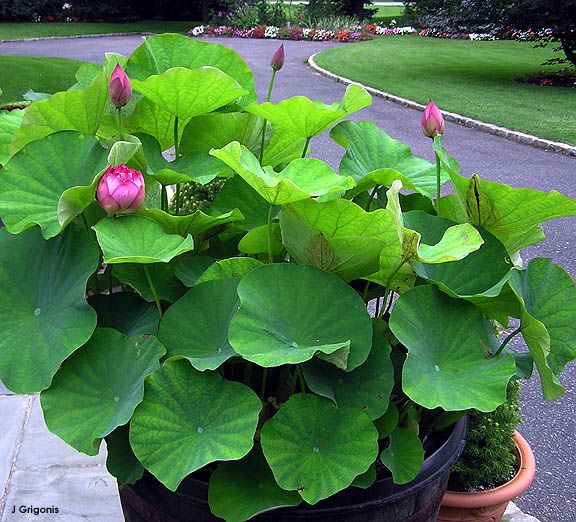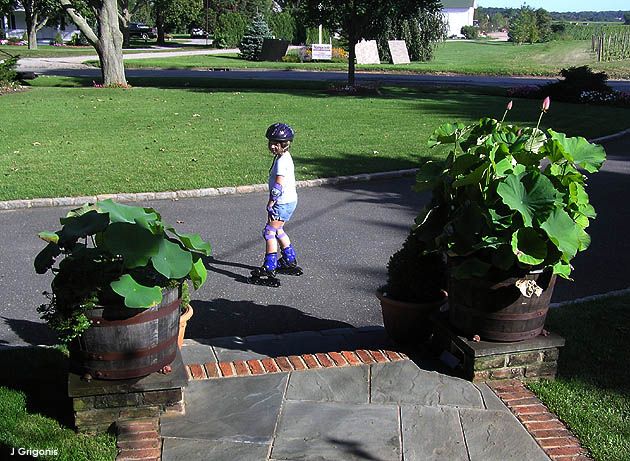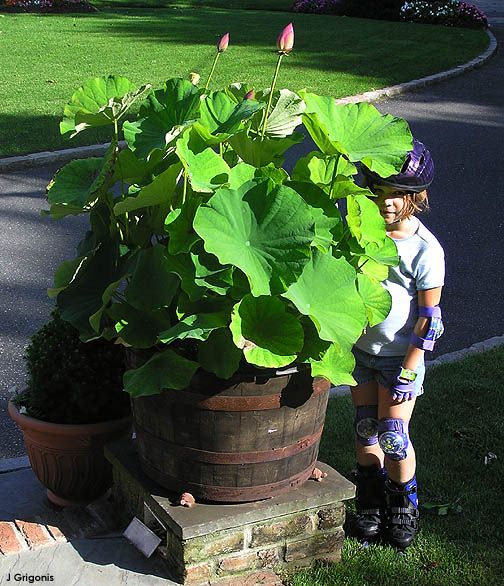 A little flat grecian urn, planted with a Baby Doll Lotus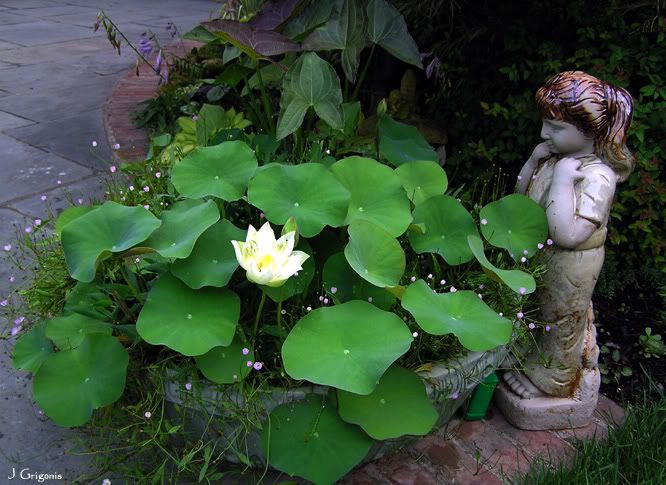 Close up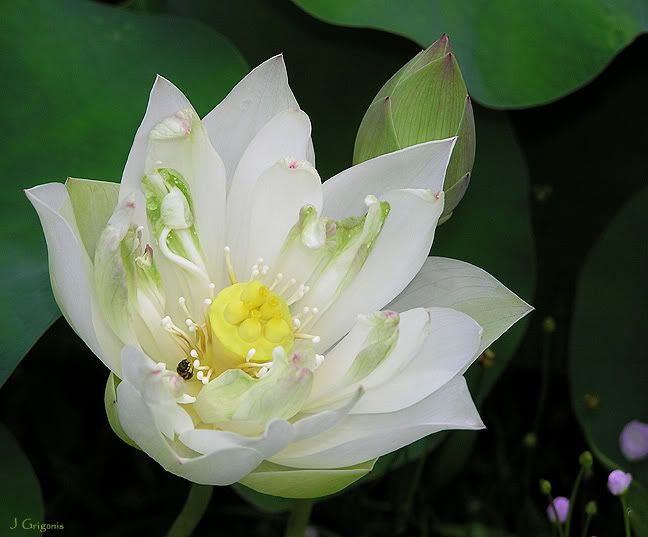 Empty Planter, so you can see what it looks like. Lightweight fiberglass, found at a Xmas Tree Shoppe somewhere in Maine when we were on vacation.
When I first planted the Baby Doll, Gigi, my little Silky Terrier, helped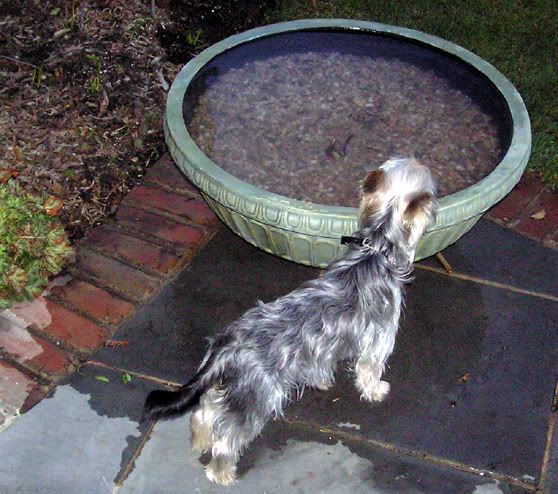 Sprouting...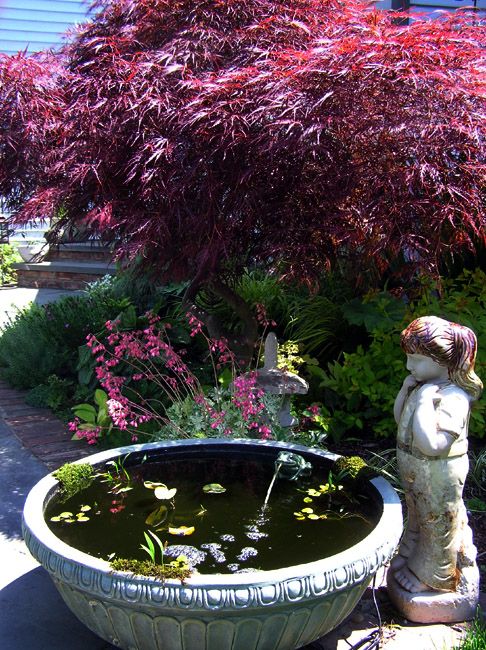 Getting bigger!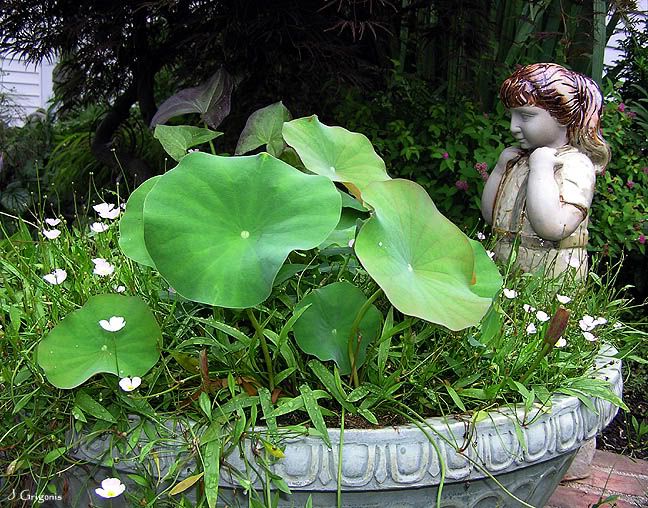 Anyway, Momo Botan and Baby Doll are 2 dwarf lotus varieties that you can grown very happily in containers. Baby Doll is considered a 'Bowl' Lotus, which can take a smaller container, but no less than 5 gallons to be happy and have blooms all summer. Some people will argue and say you can grow it in a gallon container. Yup, you can! But you wont get many blooms, and it won't look anything like the happy plants in my photos! :) The grecian urn holds at least 10 gallons of dirt with about 1" of water over the surface.
I planted a few other marginals in there, like frogbit, Silk Stockings Saggitaria, and the little light pink bloomer is Siberian Pink Cups. (Baldellia ranunculoides)