Dumb puppy pics
jazmynsmom
(Z5 Madison-ish)
September 19, 2010
I'm not entirely "Tallulah" is going to stick as a name. It seems I'm always hearing myself say "Little girl, you are TROUBLE!"
It's hard to photograph her because she doesn't really sit still.
Here's one of Izzy and Tullie sharing a drink at a truck stop in the back of my car on the nine hour trip home from Ohio. We stopped every 1.5 - 2 hours and managed to make it back without puppy having an accident in the car. She seems to travel very well.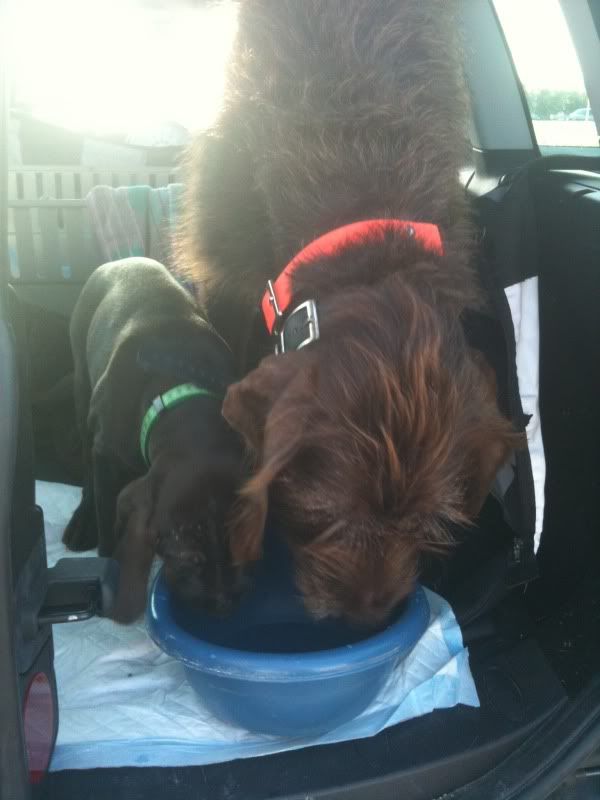 Here's a pic with a martini glass for scale. (Kidding.) Our first night back, some neighbors stopped over for some drinks and puppy love and she went limp as a ragdoll in my arms. This dog is either ON or OFF.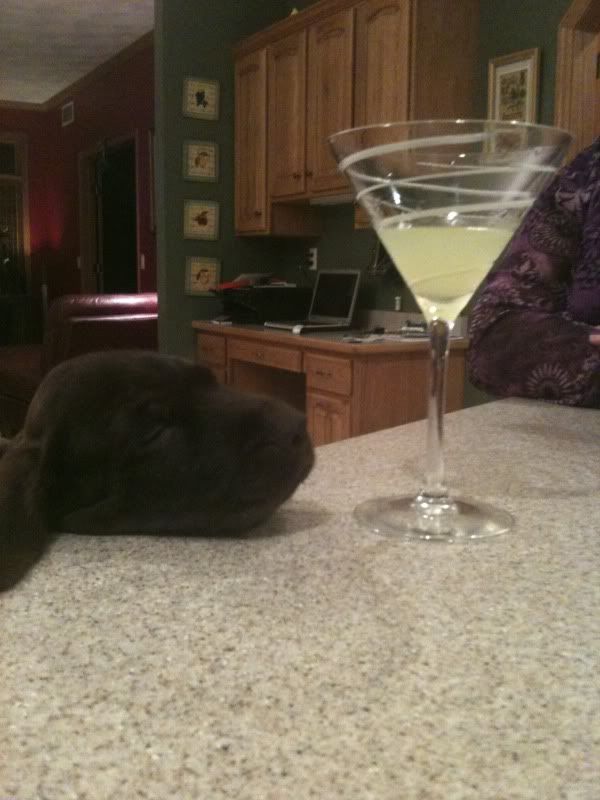 Here she is in a rare peaceful moment.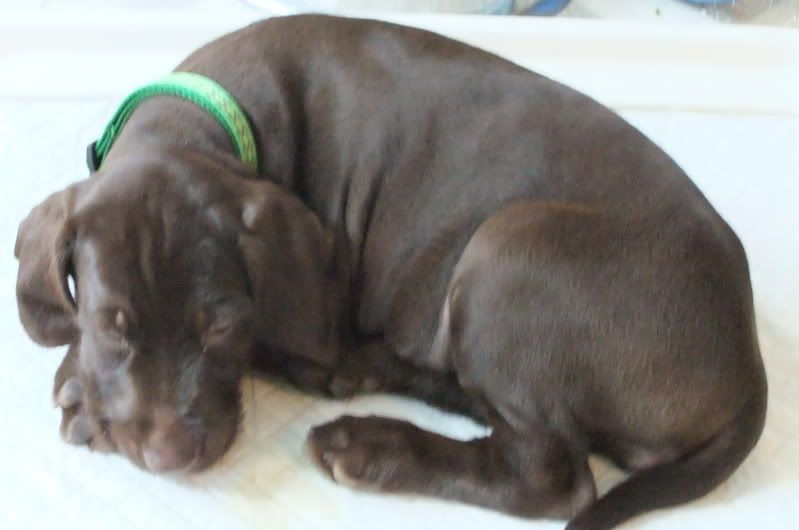 Here's her trying to entice Jazmyn to play.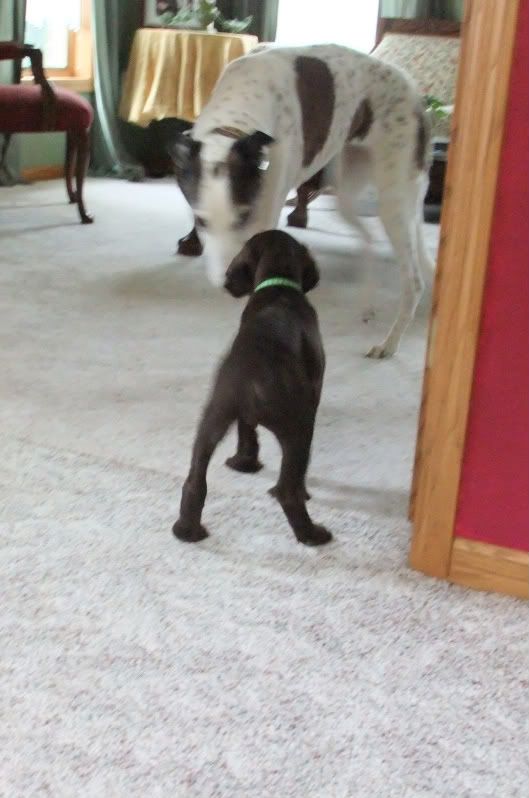 After a thorough examination of (a very patient) Izzy proved her to be non-lactating, puppy curled up for a moment.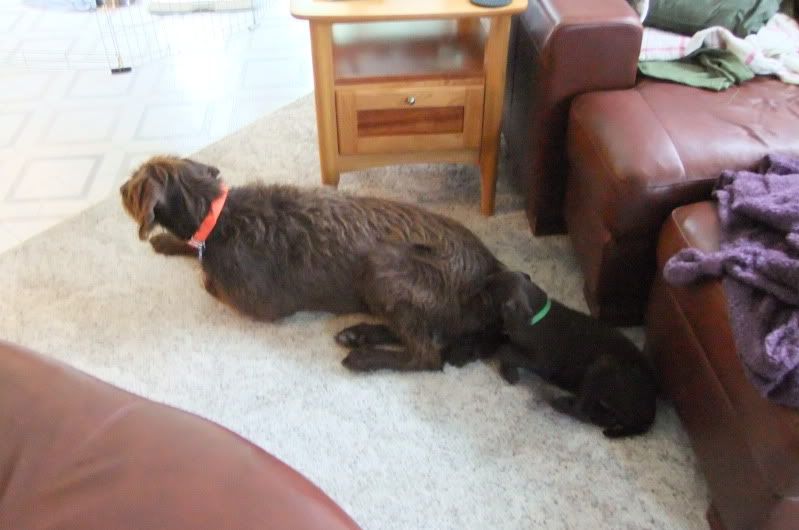 Izzy is guarding puppy while she sleeps. Not without reason! This pen contained Izzy in all her non-directly-supervised moments until she was about 5 or 6 months old. In her second day here, and at 8 weeks of age, puppy managed to bend her way out of the pen. I went upstairs to get dressed and whip my hair into a braid (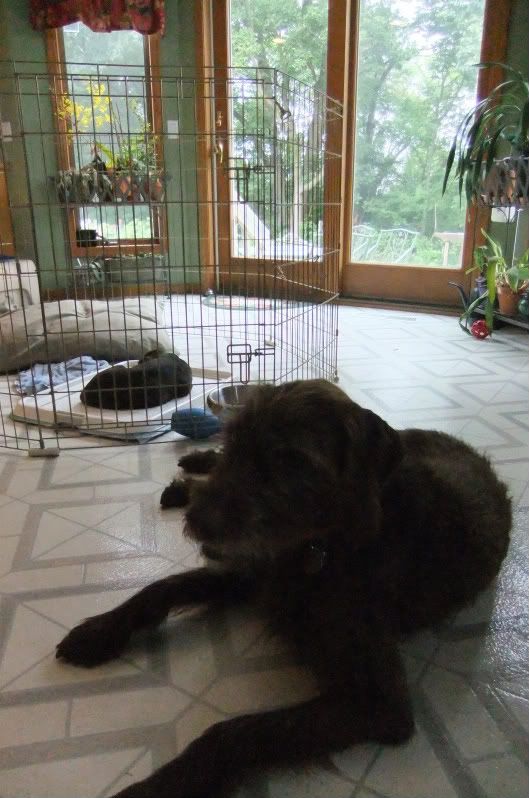 Here we are on one of our multiple daily walks trying to drain the puppy's energy. I let Izzy go ahead, and puppy runs to keep up, only occasionally landing in an ungraceful faceplant. I have a feeling I'm going to be losing weight...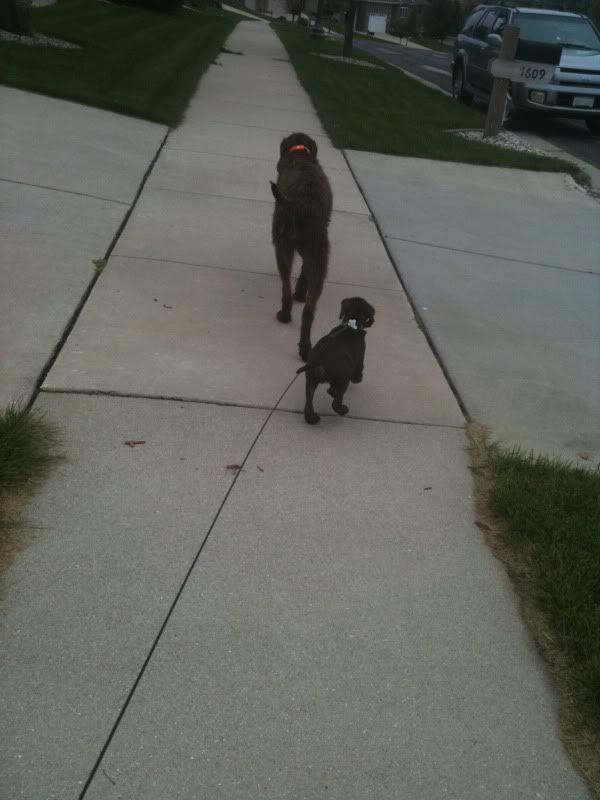 We've known the pupster for two days and so far, I've learned that she's sociable, needs to (an will soon) develop better manners among dogs (she has several good mentors available), is tenacious, smart, strong-willed, and very food motivated. I think that last quality will be very useful in her training.
I look forward to her accepting and learning to love her crate soon. I don't mind getting up to let her out every three hours when she whimpers to relieve herself... it's when I put her back and she yowls and barks for two straight hours in the middle of the night that I go looking for my happy place. This too shall pass. :o)