Protecting New Lawn from Low Temps
Roger505
(7b)
November 24, 2013
This fall after a few weeks of reading as research I concluded trying to 'revive' my lawn was a losing battle and would take several years. So I bought a few tillers off of craiglist and preceded to till everything up and start over. Being a noob has its advantages as I will never do this again especially so late in the season and such a large area(1700 sq/ft Started tilling October 13).
I took me about 3 weeks to prepare the surface for seeding! This is working nights/weekends after my 8-5 day job of course. Much more work then I anticipated but not too bad overall considering the area. All in all I tilled in 6 cubic yards of compost along with fertilizer and lime. The soil was pure clay is many areas so it really needed this, I don't think over seeding or core aerating would have fixed my soil even after several years.
Finally on November 4th I had the seed down & the wheat straw (Some good Fescue strands from a local Nursery) . I was very worried that I would have a straw lawn all winter for the first week as there was little activity. Fast forward today 20 days later everything is looking pretty good!
However with all the great progress I am very worried about the forecasted drop in temperature tonight its supposed to get down to 21 deg !!
What should I do? What can I do? Should I add wheat straw today and make sure the soil is sufficiently damp? Supposedly this will help keep the soil temps higher, especially with it absorbing all the sun today. However 21 deg is pretty low so even this will probably not keep it from freezing.
Thoughts, opinions??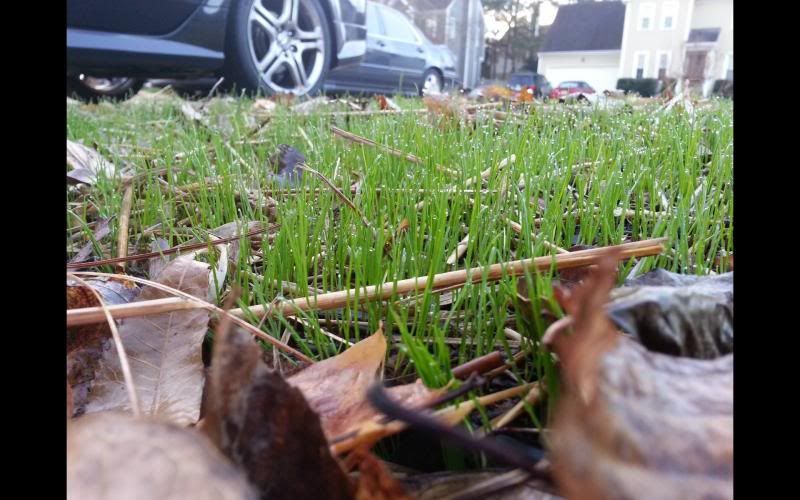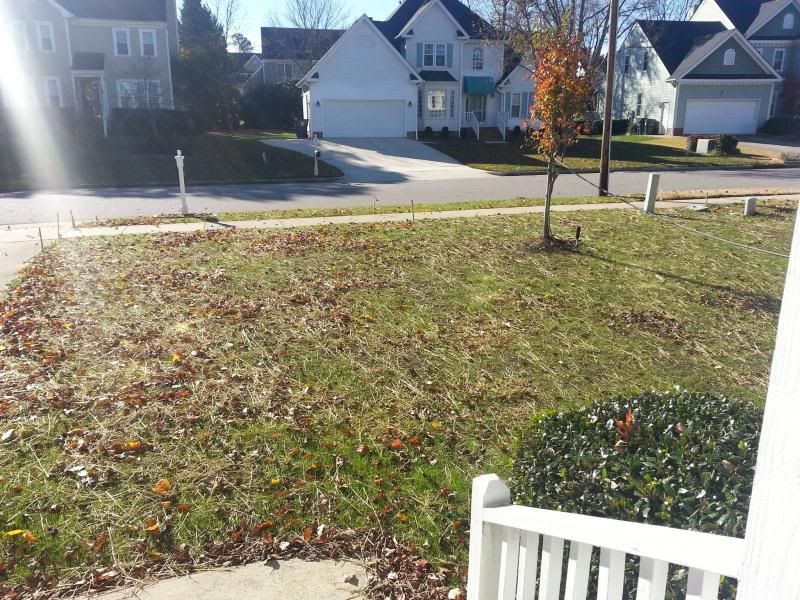 Here is a link that might be useful: Album