Redwoods and Gardens (Long)
dodgerdudette
July 7, 2007
These are the two cabins we stayed in on the Avenue of the Giants in Humbolt County.
DD enjoying a bloody mary on the stoop of the deck of our cabin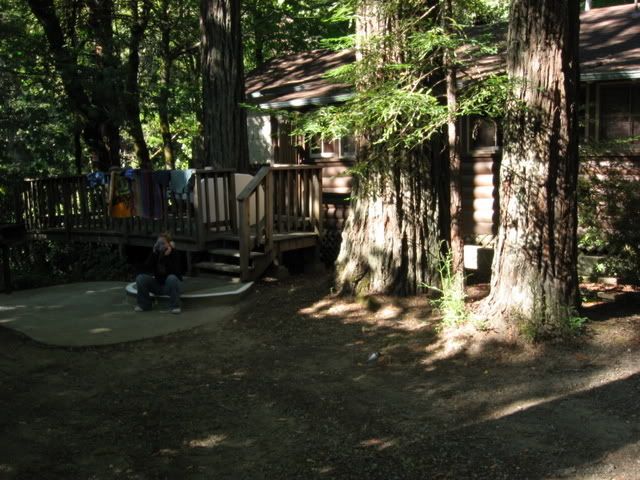 The Eel River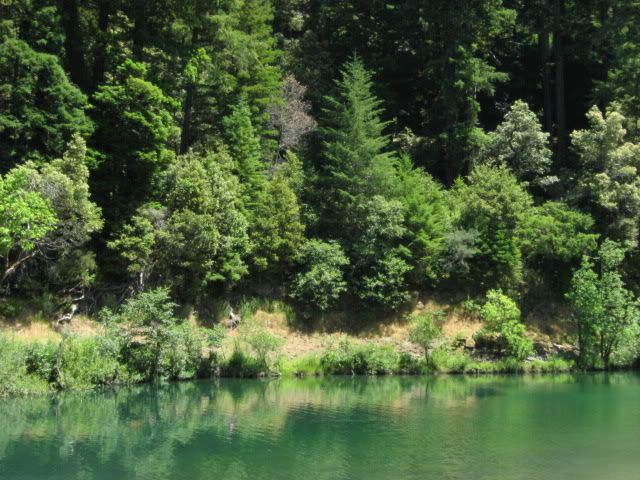 DBIL's dogs hated the water and lept on the tube with him.They were thinking it was his recliner !
Here I am , floating on the Eel..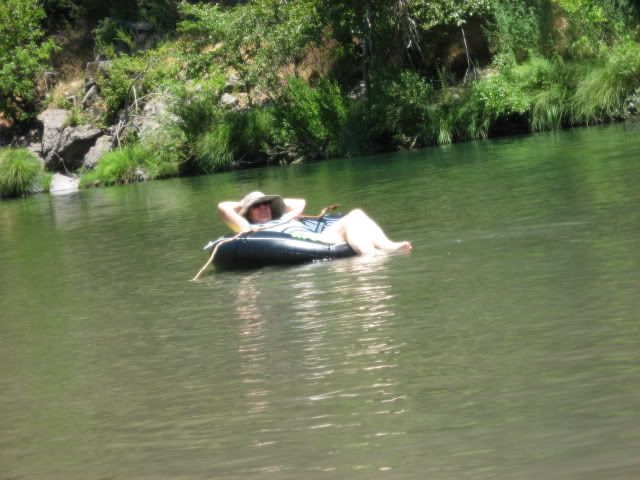 An area of my back garden this morning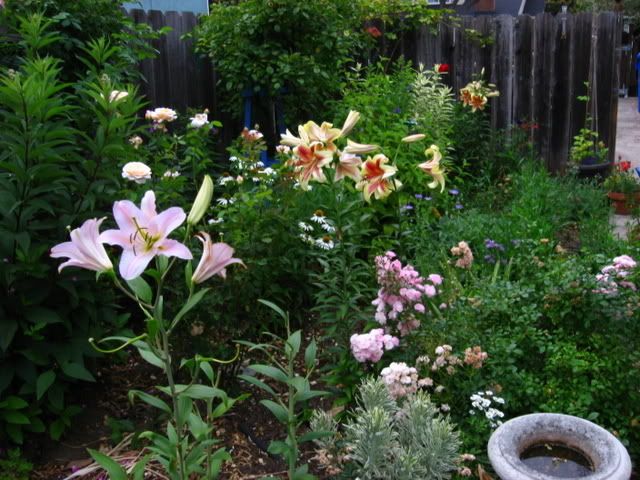 A close up f a very cool lily, 'Shocking' --yay, I didn't loose the tag !
Roses and stuff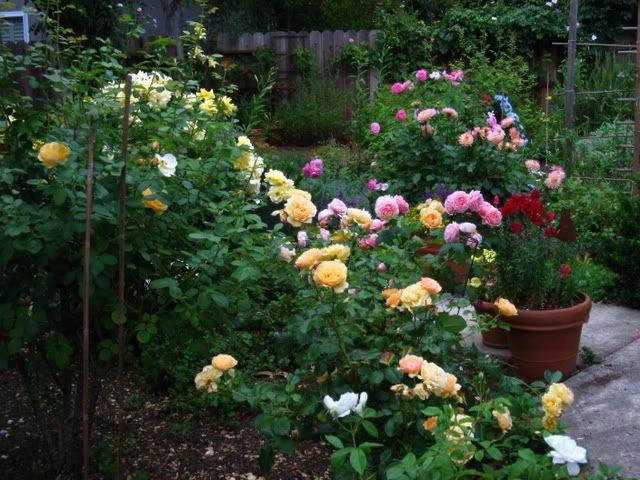 I told Deanne I would post a pic of this--the color looks more on the orange side in person, this Dahlia is called 'Moon River'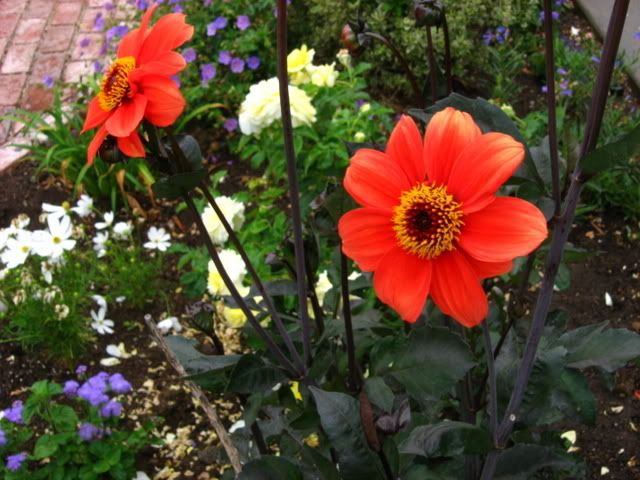 Kathy in Napa