The morning garden
michelle_zone4
July 12, 2006
This morning everything was soft and hazy.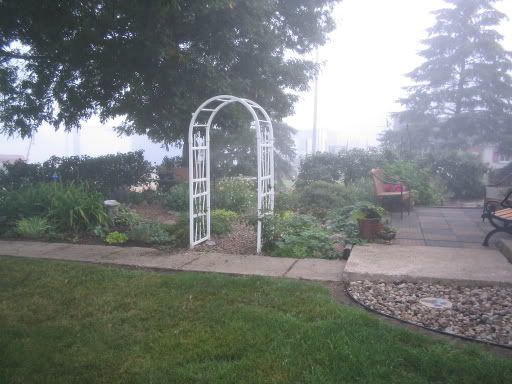 This is a new little raised area. The dirt kept washing on the path so I "fixed" it. This is the garden gate that my dad gave me from his childhood home. The black container catches rain water. It's empty now :0(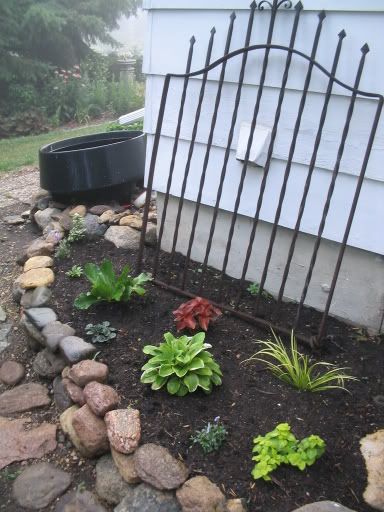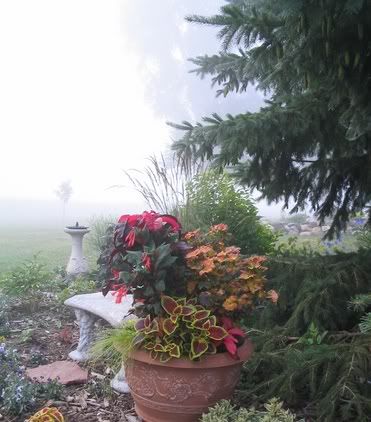 This is a clematis that I am trying to grow up the tree trunk.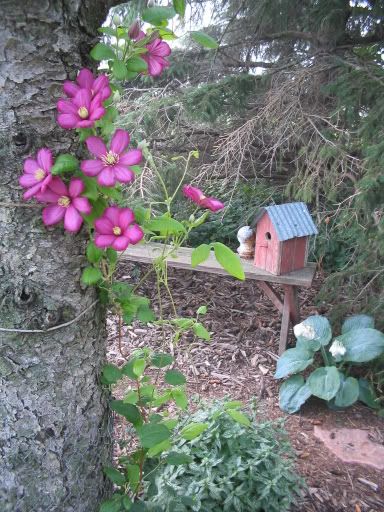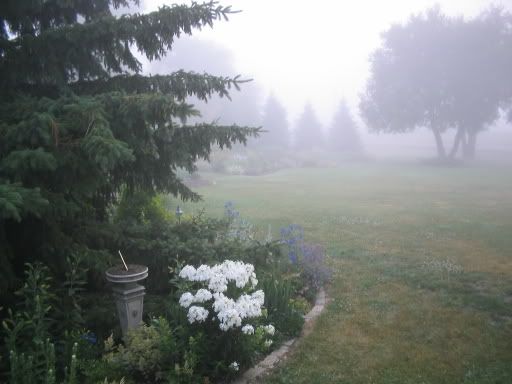 Notice by the door the huge clematis. I cut it to the ground in the fall. It was supposed to be Multi-blue, but it definately isn't.