IU3 Day 2
michelle_zone4
July 25, 2006
OK this first picture is from day 1, but I had to post these giant containers for Deanne. Note the doors for reference as to the height.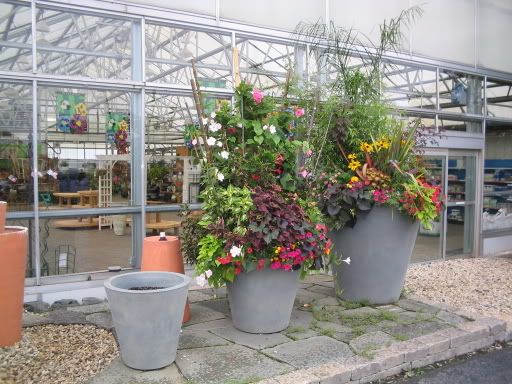 The group was invited by Rich of Rich's Foxwillow Pines to come out to his place and see his garden full of confiers. Here we are admiring his pond.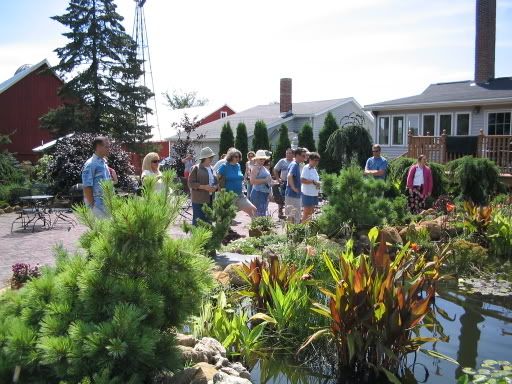 A few shots from the Northwind Perennial Farm. I loved this place.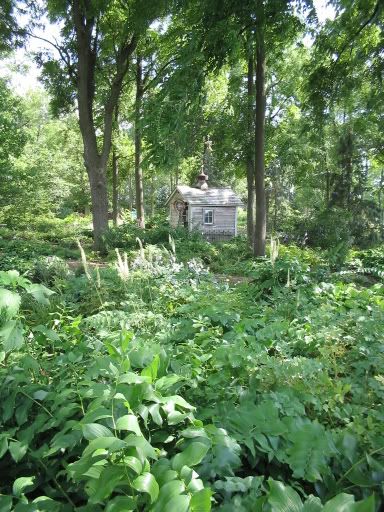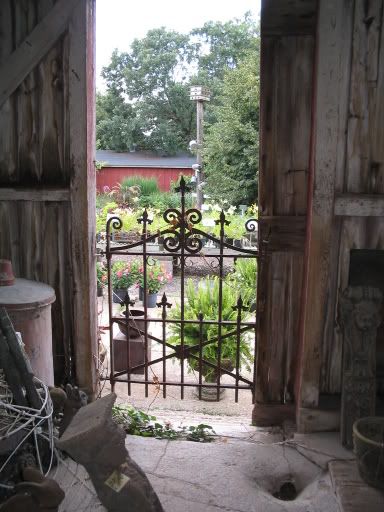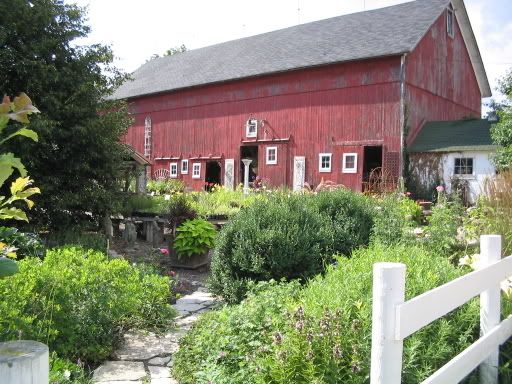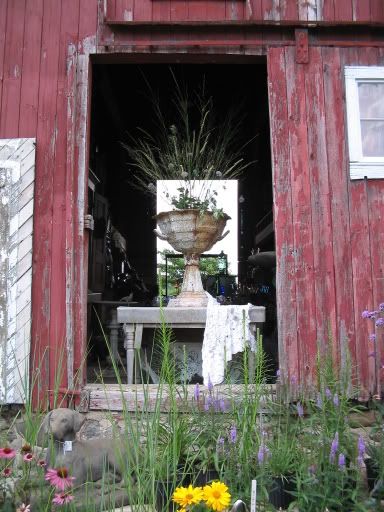 A little hard to see, but we are all on different colored vintage chairs.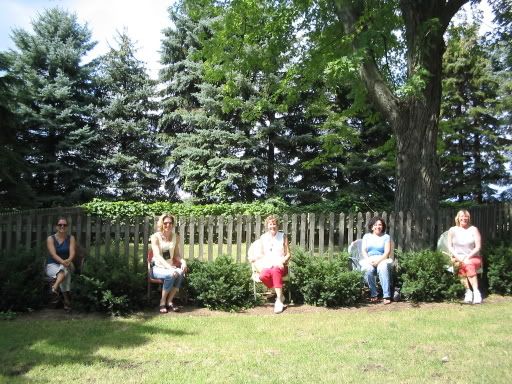 A fabulous area of garden art and coleus.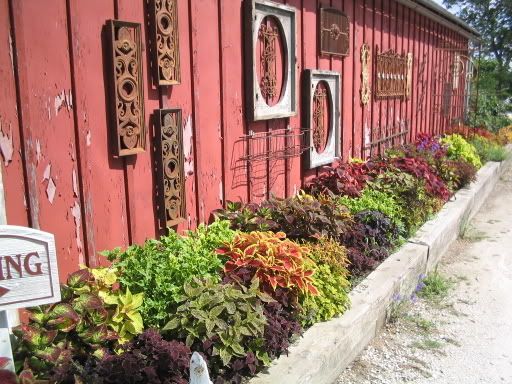 A shot from Kimball & Bean. Very high end, but some of us found similar small urns for cheap at Steel Heart. Too bad I couldn't fit that $3000 antique urn in the trunk. LOL If you are interested, they have a website.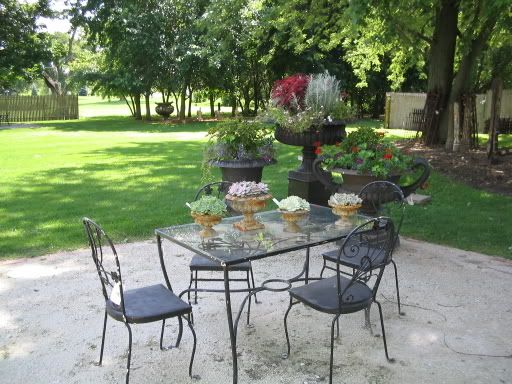 I bet this was the first time any of us had wine and cheese on the prairie. What fun!