Skydiving Princesses ;)
flowerluvr
(Z5 IN)
August 26, 2009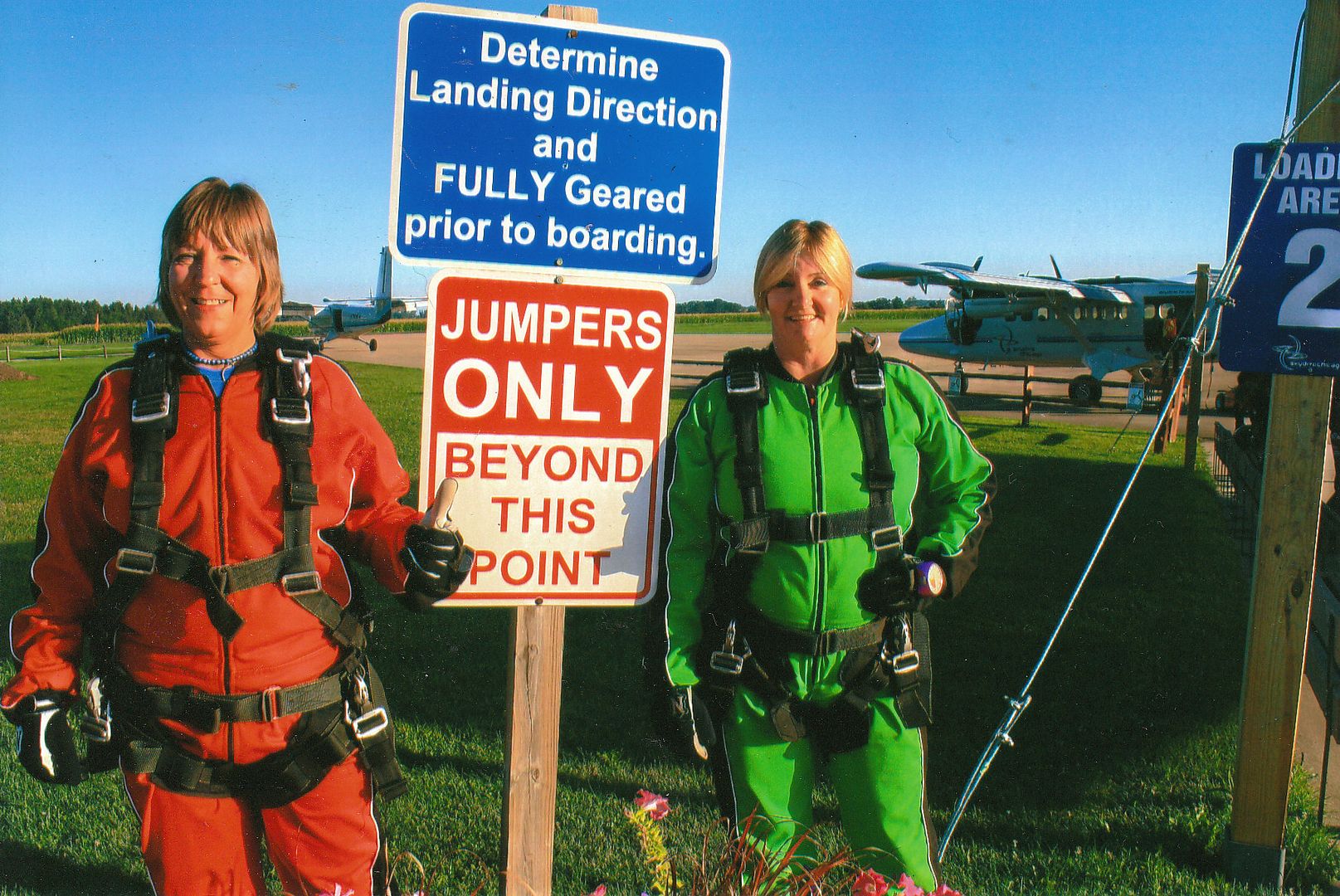 We did it! We had a weather delay on Saturday. It clouded up and they stopped jumping. Diane and I were up bright and early Sunday, in the hangar at 7:00. We were on the first load of the day, and it was just gorgeous.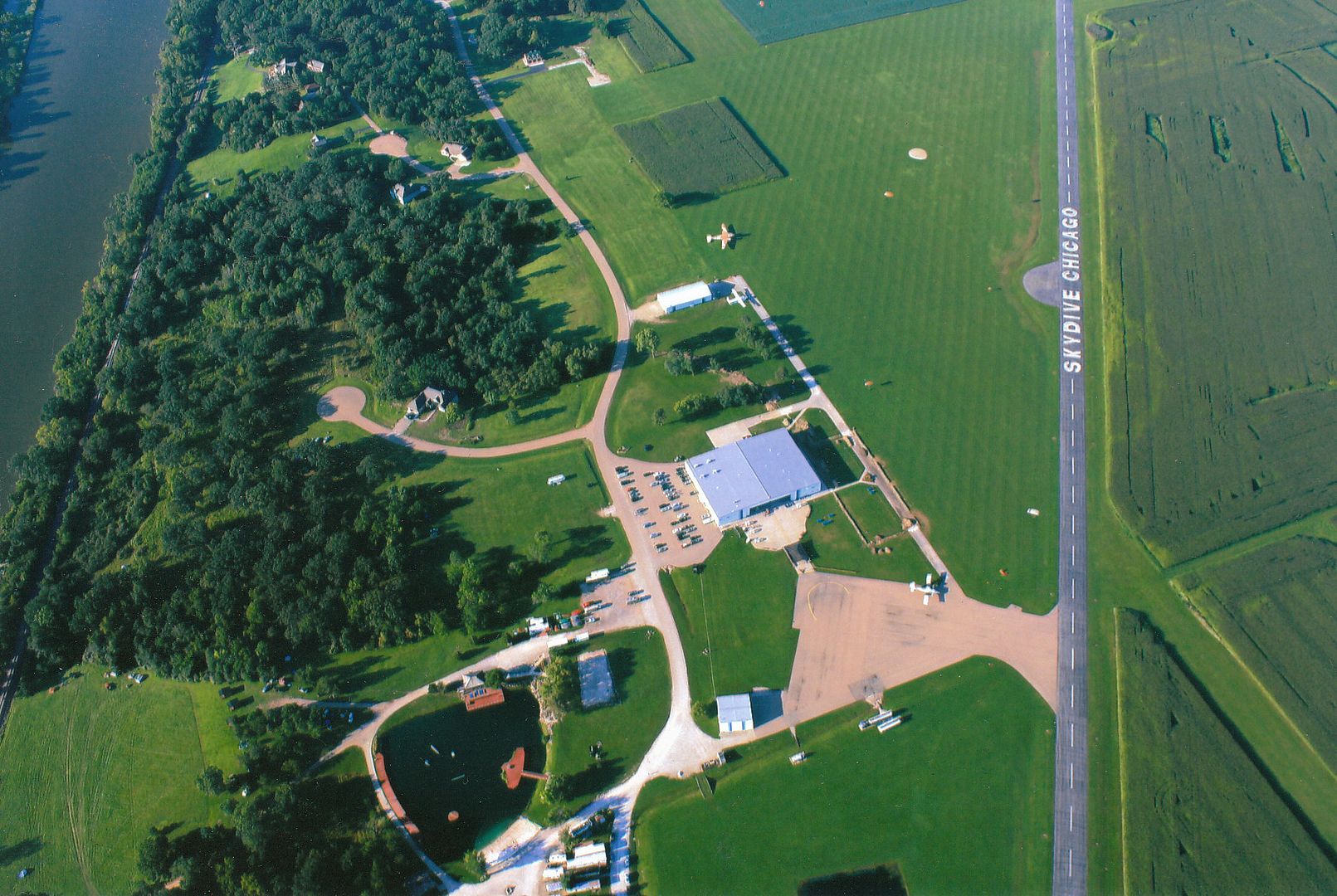 Since it was so early, and a pretty cool day, we had to wear flight suits and gloves. In retrospect, I'd have gotten a smaller suit. The extra fabric flapping was FAR worse for drag than my grandma arms, lol.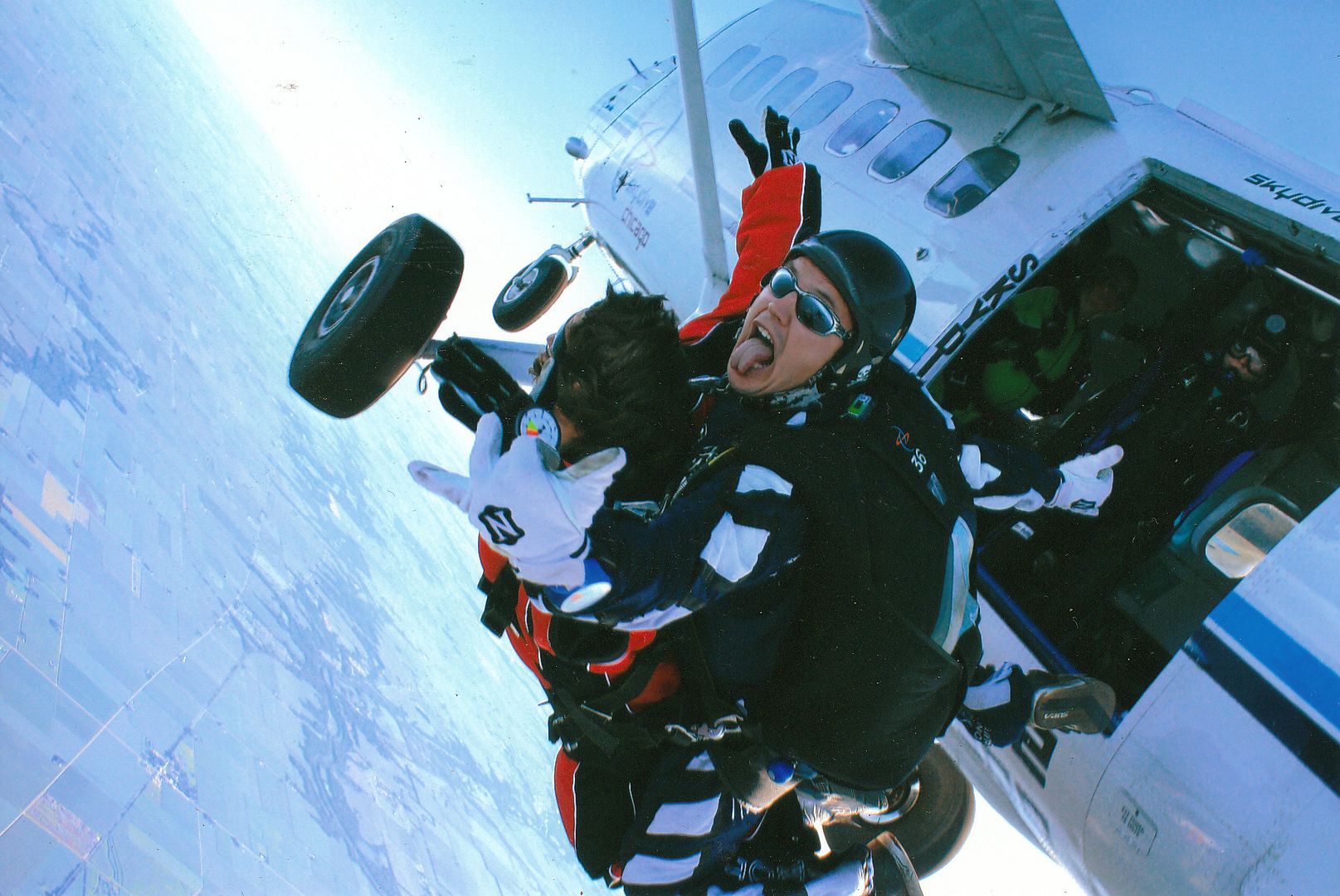 I LOVE FREEFALL!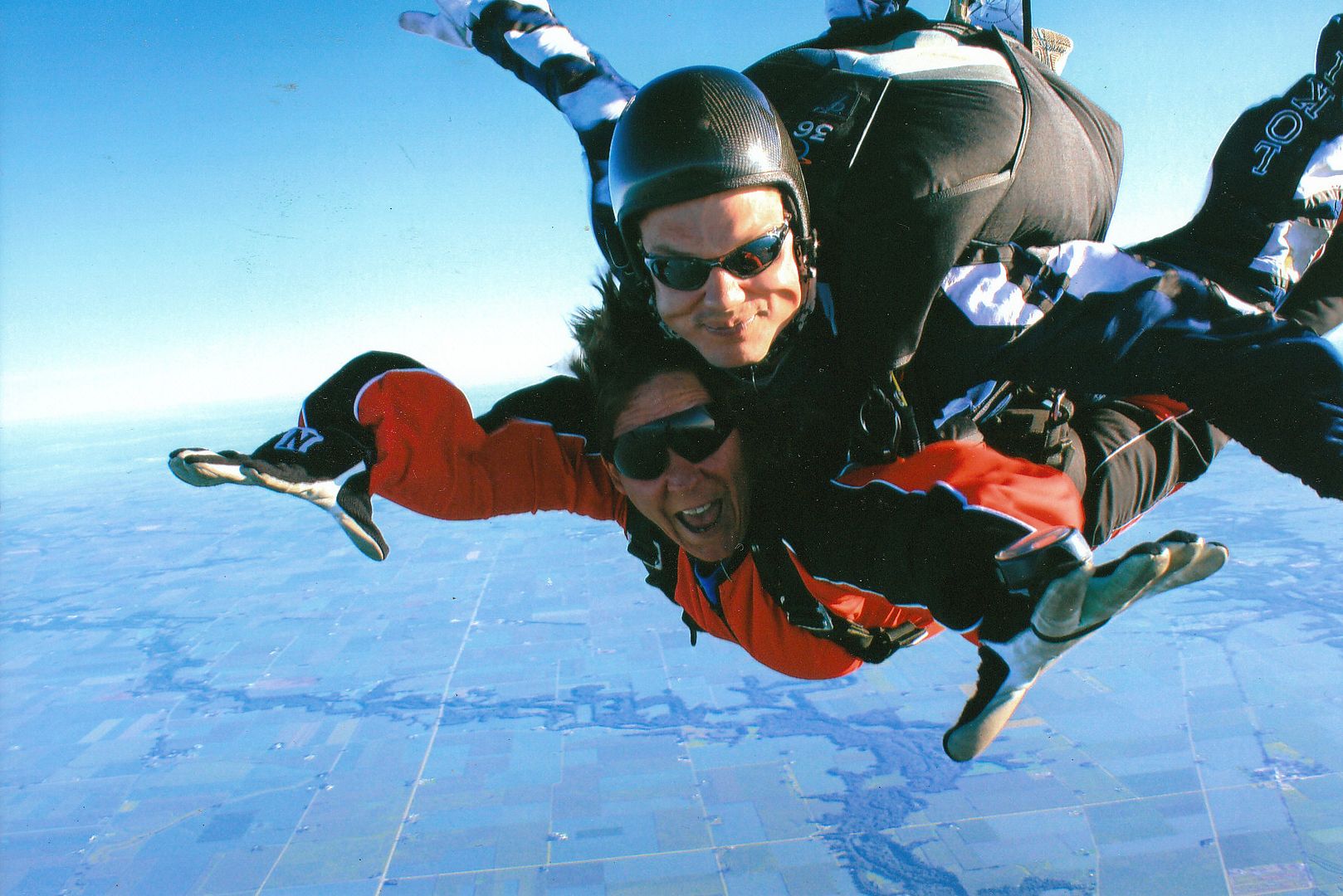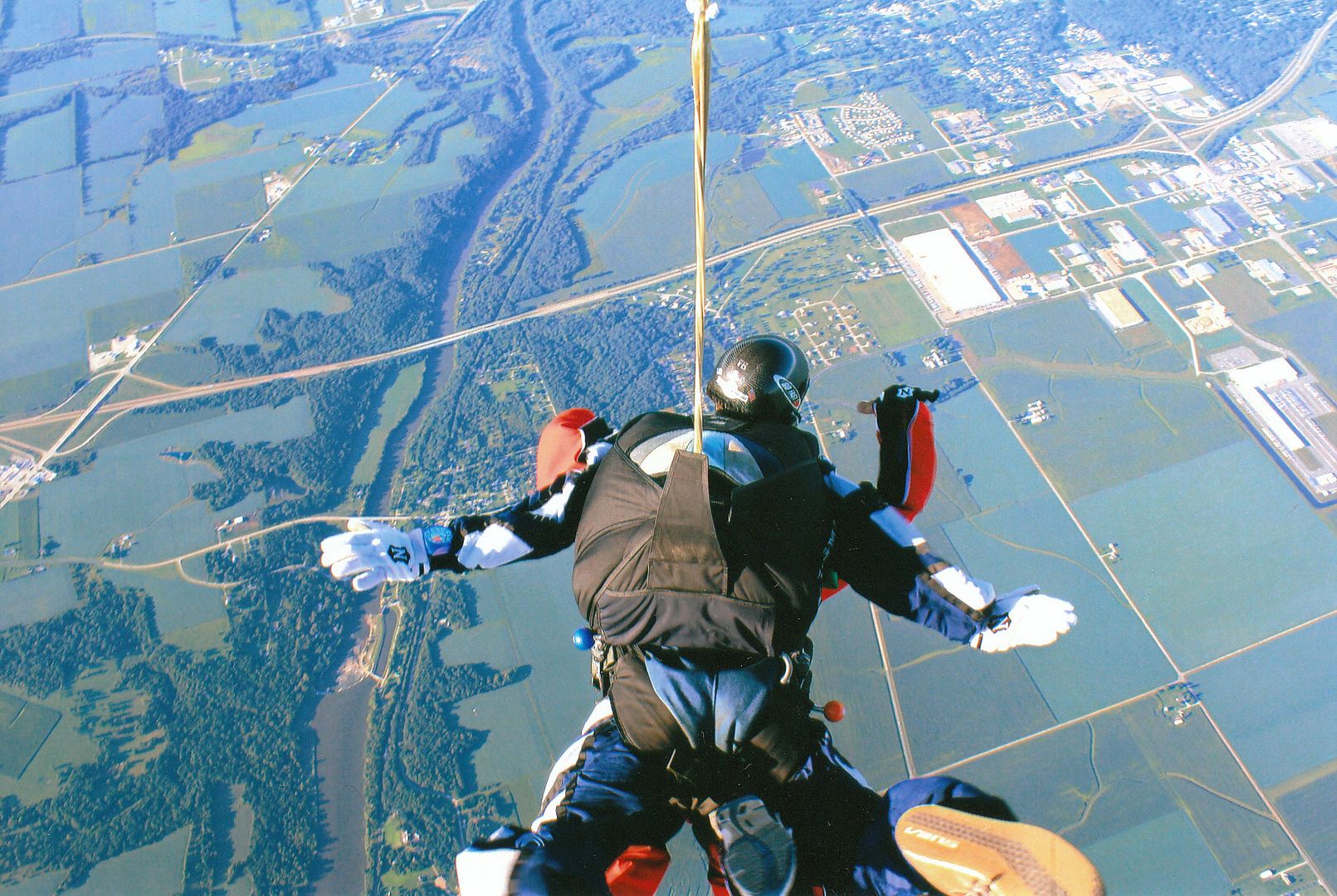 Jeff loaned me a pair of his gloves...they were also huge. I did manage to pull, though.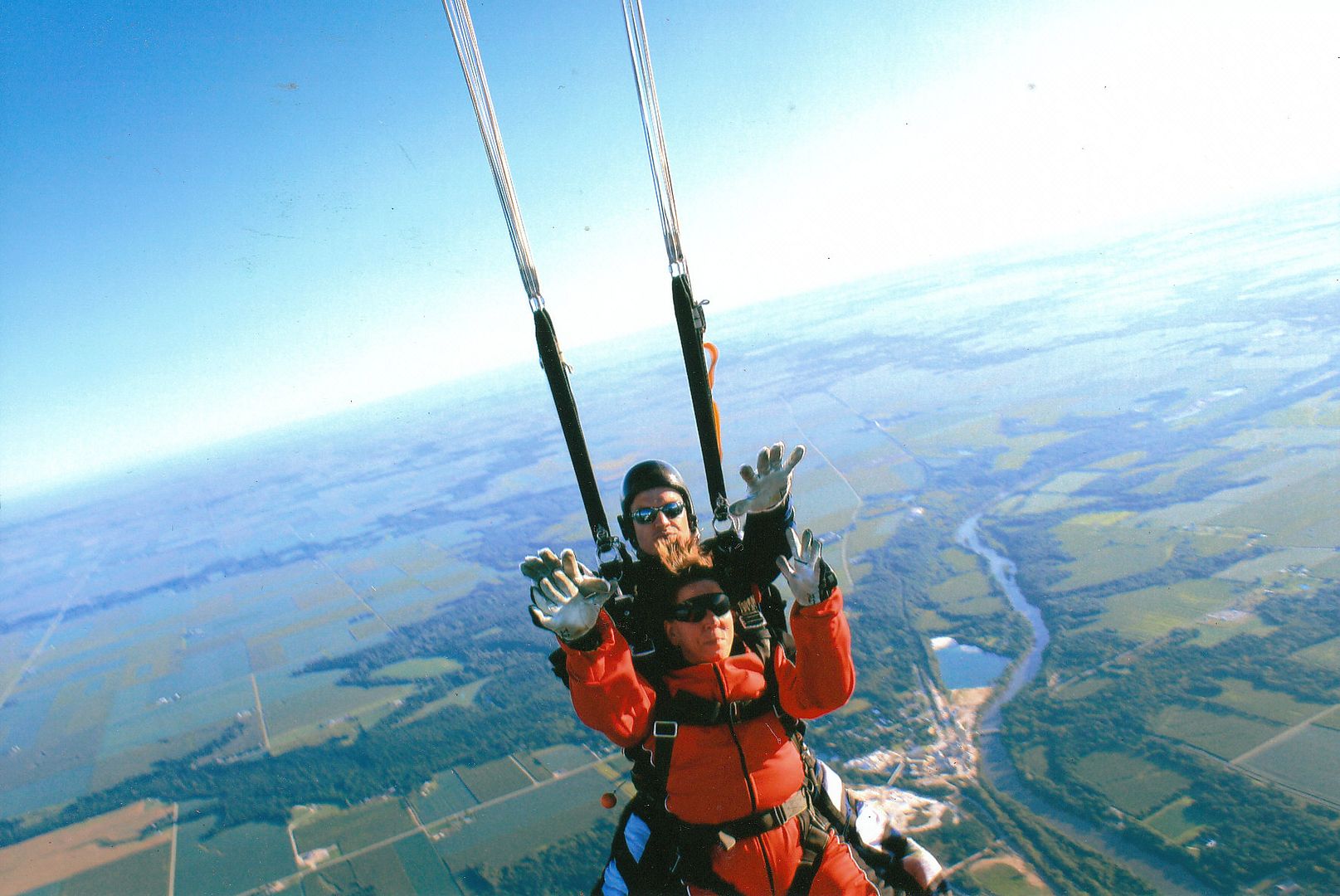 Everyone stacks into the plane like sardines. It's no time to be bashful, lol! My instructor, Jeff is behind me, my videographer, Kenny in front of me.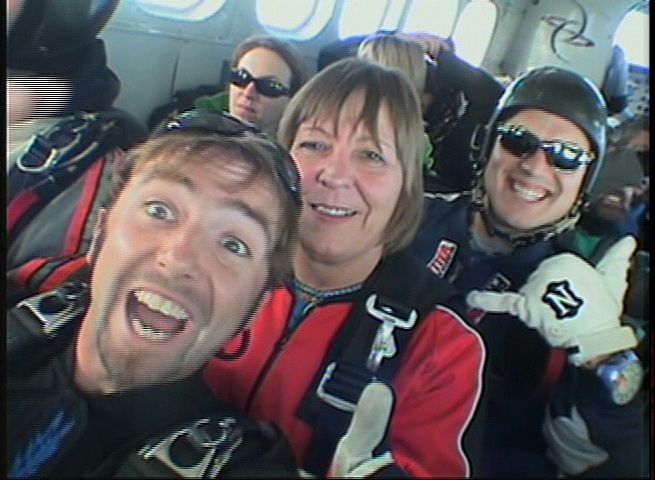 The reception I got when I walked into the hangar on Saturday was nothing short of amazing. What a great bunch of people. You'd think I was over there jumping every weekend. The party was a blast, and I wish I could relay all the INSANE skydiving stories I heard!
I've gotten so many nice emails from all of you, and many have asked me if there is a cause they can donate to. I'll stick in a link, by all means, DON'T feel obligated. It just happens that they're doing a really cool thing at the dropzone, at a really nice time :)
On September 12th, they're doing a jump to raise money for the American Cancer Society. Frank, one of the videographers, lost his Dad to cancer in June. He's organizing it. Turns out, he's from the same city as Chuck. Anyway, each jumper who wants to participate needs to raise $600. It all goes to ACS, and the dropzone is offering a free tandem and video to anyone who raises the money, and free jump tickets to the regulars.
If you'd like to kick in, go to the link, then click "sponsor" on the left side of the page. My instructor is Jeff Brown. Lol, he's busting everyone's kneecaps over on FB to raise more than $600. Again, if you can't, or aren't interested, no worries :)
Thanks for humoring me on the skydiving once AGAIN :) Oh, I passed my tandem levels and am free to take the AFP course to jump solo if I want to. More food for thought in the yoga fort!
Brenda
PS. There is video, I've got it edited and am trying to figure out a way around copyright issues for the music on youtube. I could post it without the music, but seeing as I'm a control freak and want it the way I want it, lol.... I'm going to see if I can get around it.
Here is a link that might be useful: Jump4Hope