Our new home
anniesbriars
(WestGA7b)
March 12, 2007
Hoping this works it's been ages since I've posted a pic. We moved to our new place in October. It's way out in the country in west Georgia not far from the Alabama border. I love the rolling hills in the back. The sun sets there, it's an awesome sight to behold. Here's the front of the house so bare and stark without roses I think.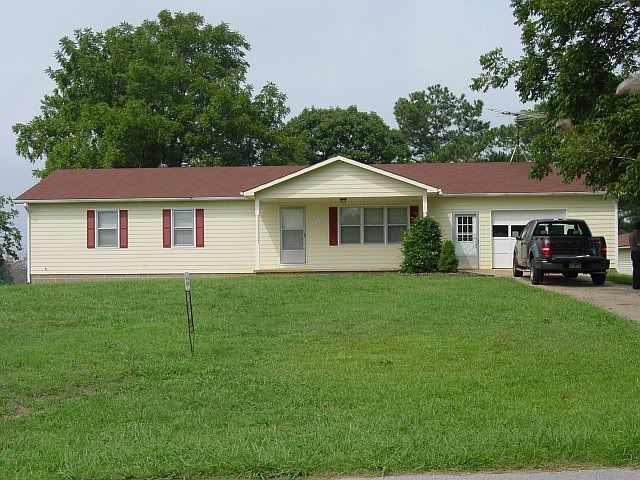 view from the back porch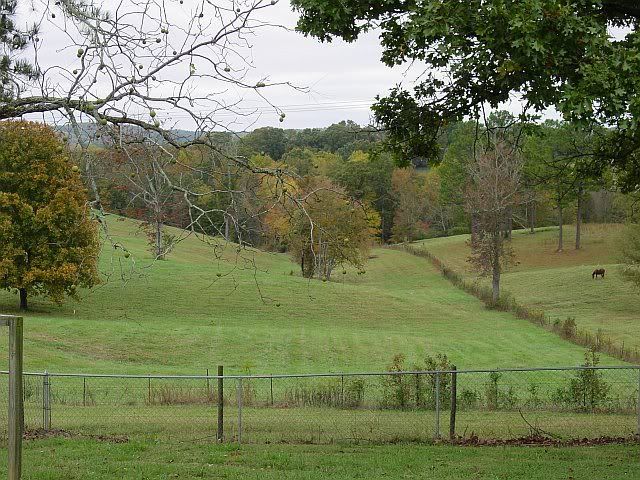 The local boys and DH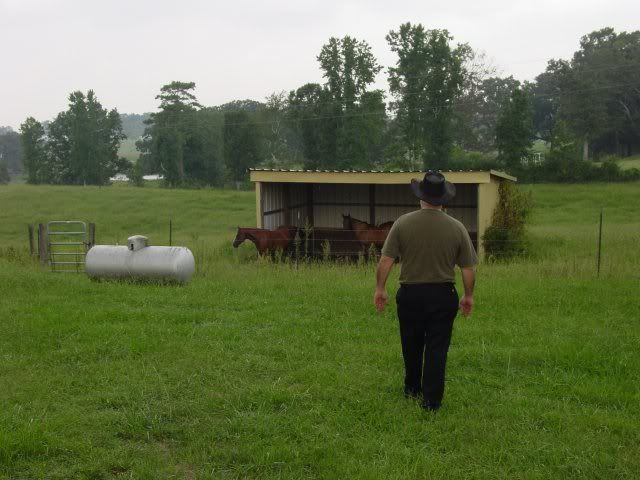 The horses don't belong to us they are the Doctor's (previous owner). He built a new home behind and off to the left of us. The property was subdivided from the original 40 acres when our house went up for sale. We have 7 acres , the remainder is theirs. The shed and land is our side yard. We don't mind sharing it with the horses for the time being. The inside of the house needs work, every single wall is clad in cheap paneling, no sheet rock behind it. It's ugly but not a priority, of course the garden comes first.
Annie