I am trying to eradicate this flower
Eventually this gets a spike of pink flowers I think, but I plan on pulling all of this up before it flowers. It spreads everywhere, can you id it? If not I may be able to track down some photos if the flowers from last year.
I'm talking about the plants in front, not the daffodil type plants in back.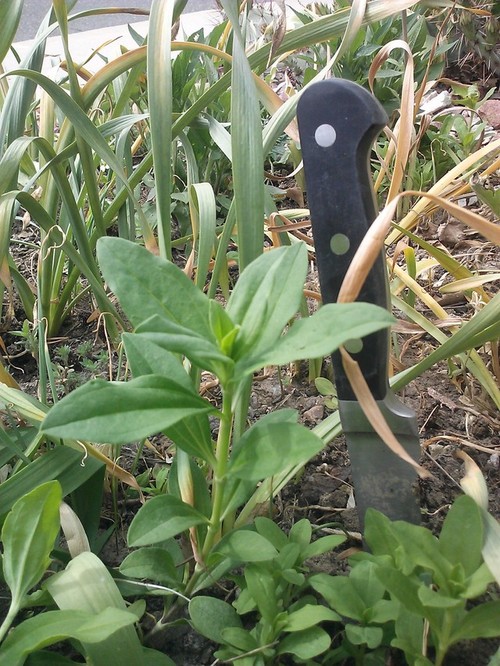 This post was edited by olreader on Fri, Jun 20, 14 at 22:41