Brother P-touch Electronic Labeling System $12.99
karl_bapst_rosenut
(5a, NW Indiana)
June 27, 2009
Do any of you go to www.woot.com and do any shopping?
I found this site about 18 months ago after reading about it in Reader's Digest. Each day at midnight, they offer a new item, usually something electronic at a rediculous price. These items are closeouts, overstocks, discontinued, new introductions, etc. Some are refurbished and some are new. The item is offered until they run out but no longer than 24 hours. Sometimes an item is gone in a few minutes so one has to check the site every night at midnight. No matter how large an item is, shipping is never more than $5. The other day they had a name brand battery lawn mower for $249 plus $5 shipping.
A sister site is sellout woot. It operates the same way but offers items from Yahoo shopping.
Checking the site today, I found a Brother P-touch Electronic Labeling System for $12.99.
As of 1:40 P.M. CDST they were still available. This particular model takes the indoor outdoor labels so would be good for labeling your outdoor plants.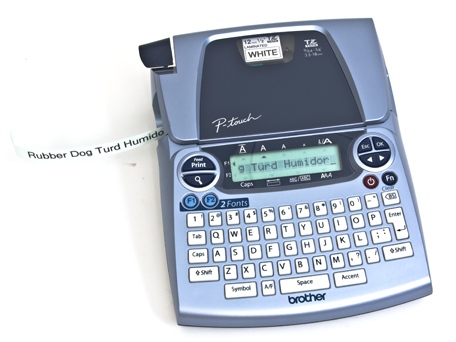 Here is a link that might be useful: Brother P Touch labeling system at sellout woot.