A gardening vacation
michelle_zone4
August 24, 2006
These first photos are from the Shops of the Green Gables near Ephriam in Door County WI. They had some fabulous gardens around them. Not your usual business landscaping. Here he has 2 weeping evergreens trained over a large arbor. I just loved this.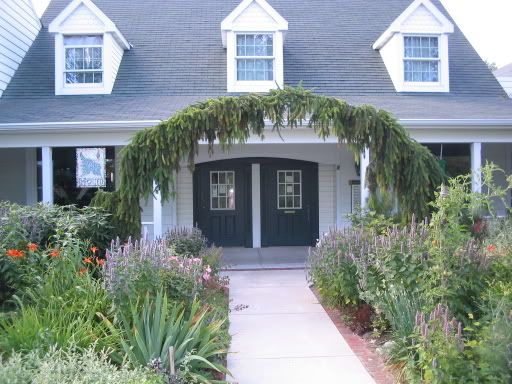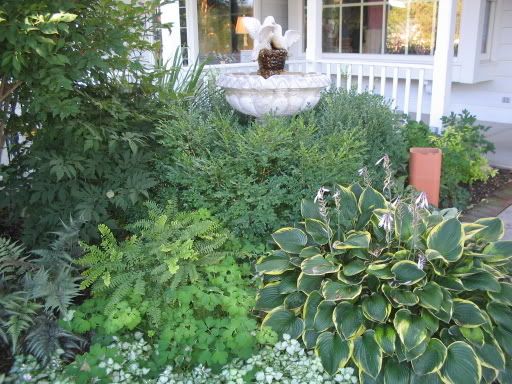 The parking lot. Notice the flower boxes on top of the fence.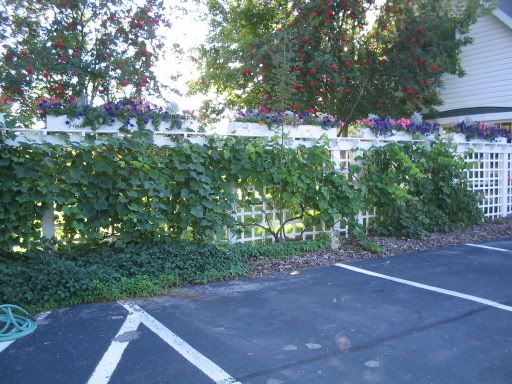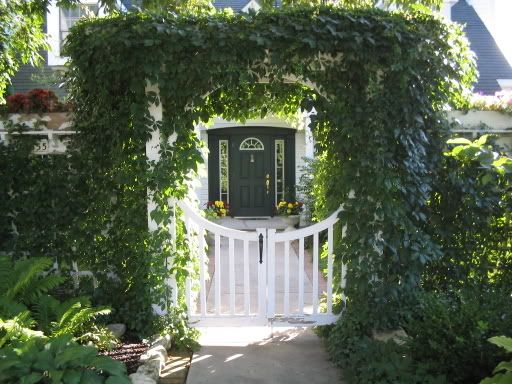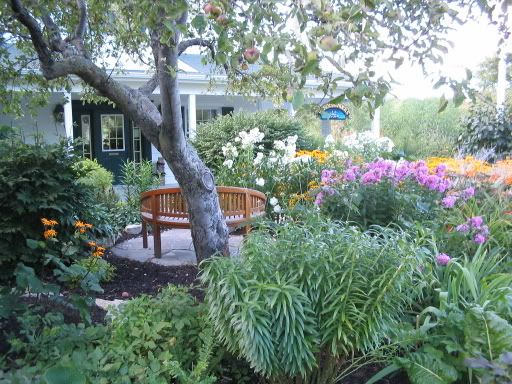 These next shots are from the Green Bay Botanical Garden.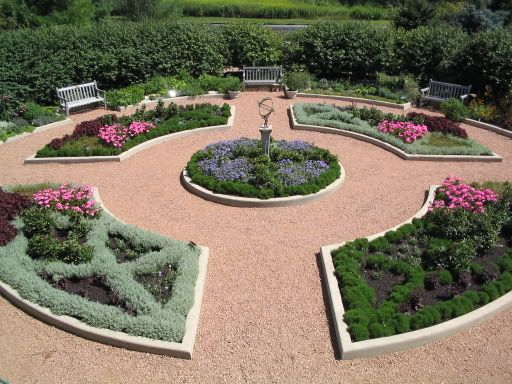 This was the English cottage garden - my favorite: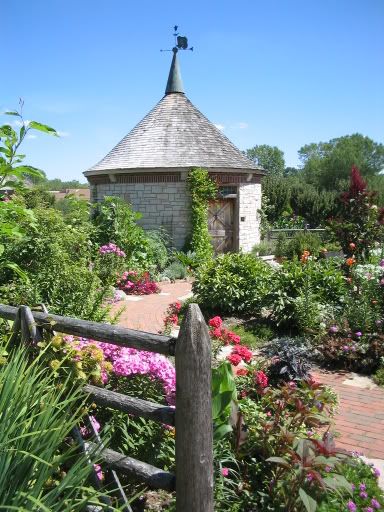 This was so cool - it was a giant kalidescope: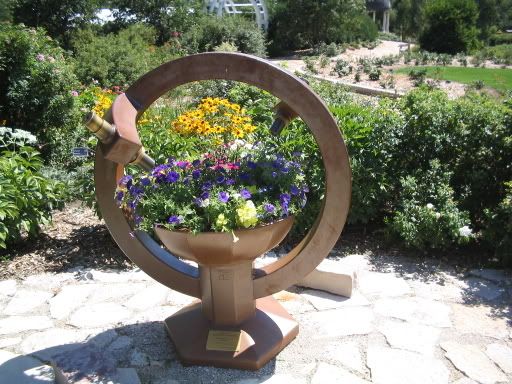 I put my camera up to the lens and took this picture. You could turn the lens just like on a kalidescope.