Fall Garden (photo heavy)
michelle_zone4
September 19, 2009
Thanks so much for your sweet comments on my "big award" I was honored to be nominated and pleased that my garden has caught someone's eye. Here's some of whats going on these days.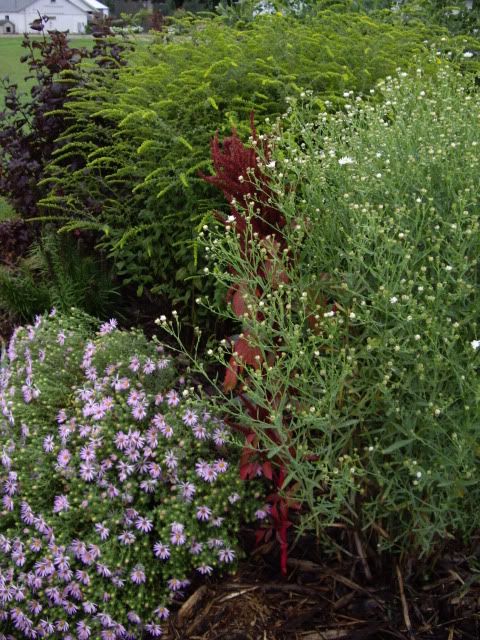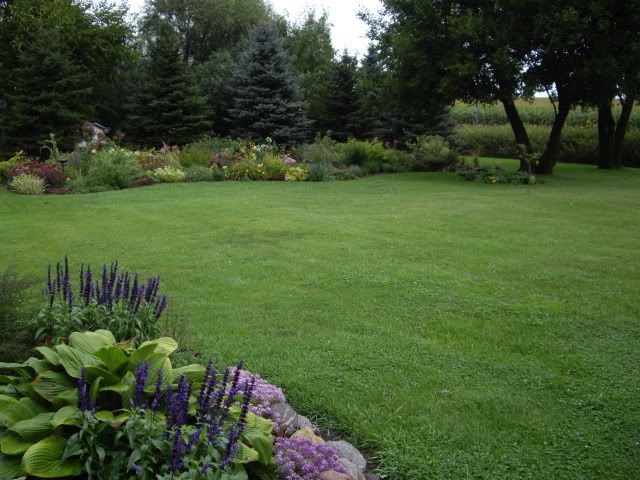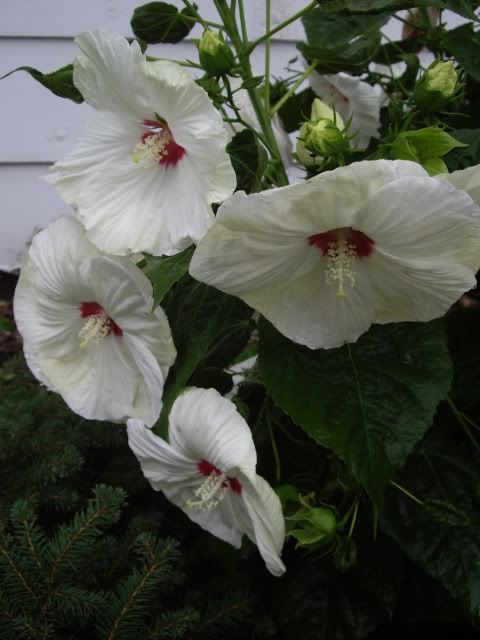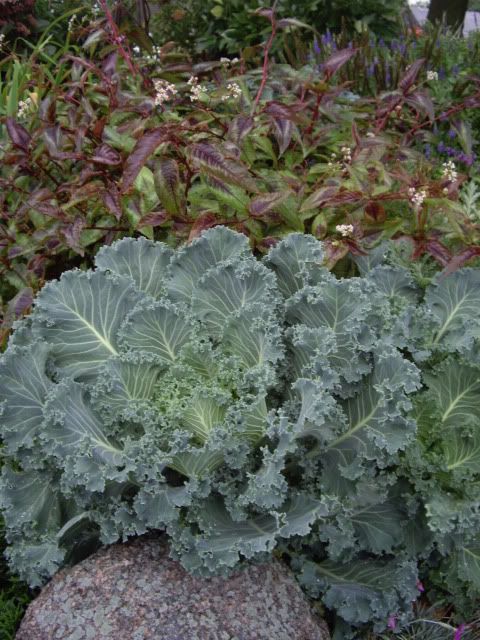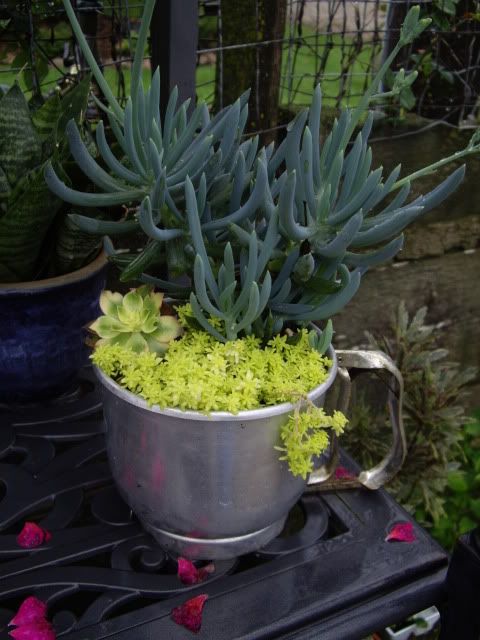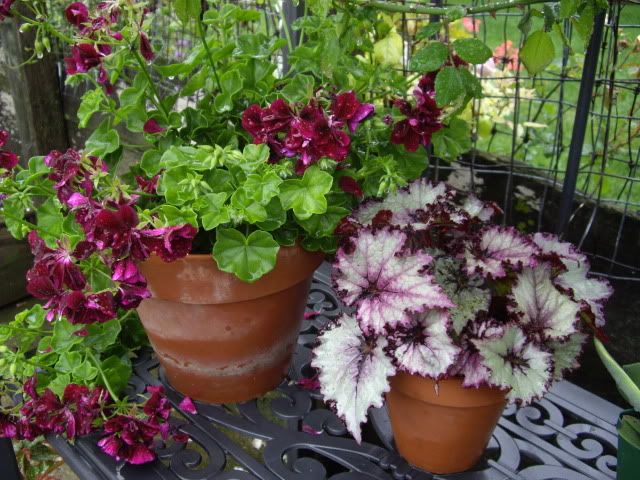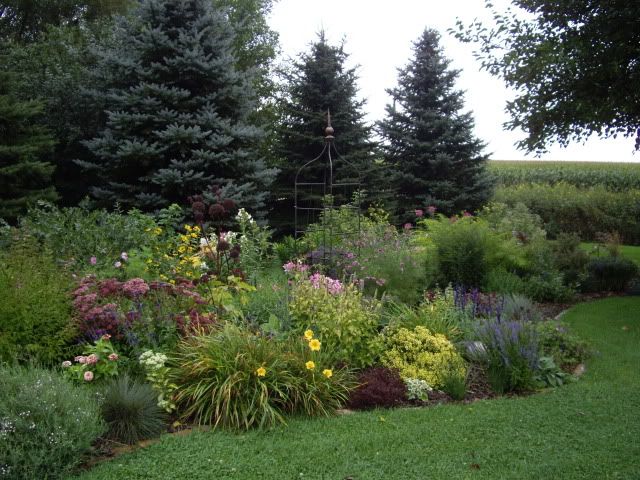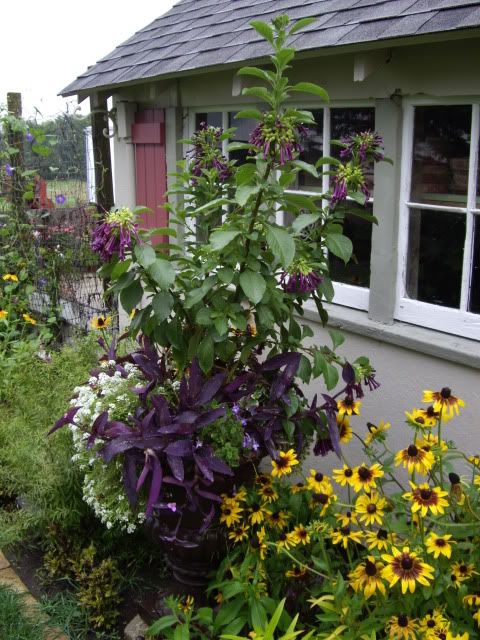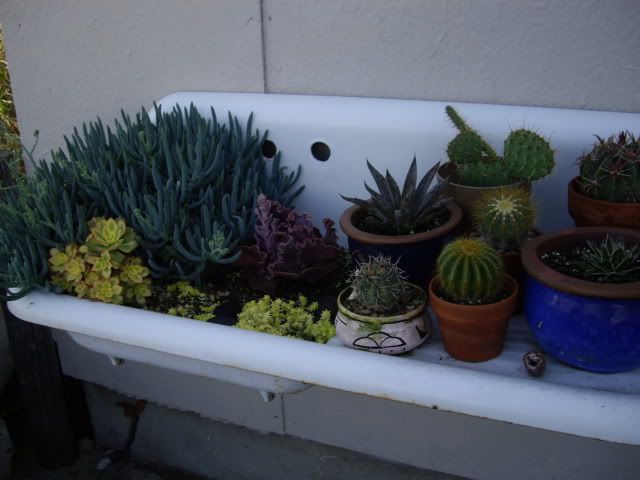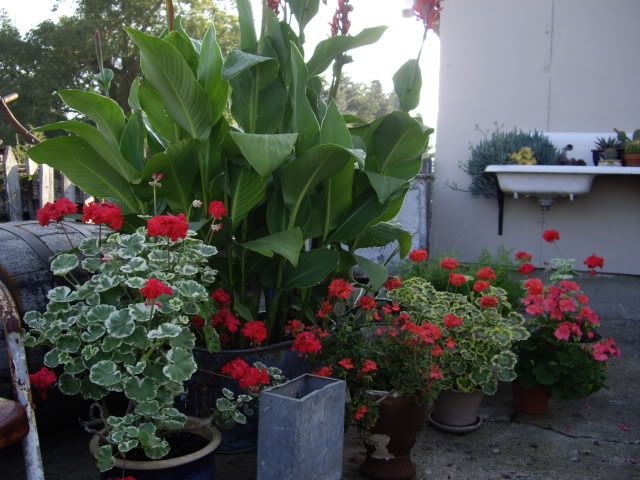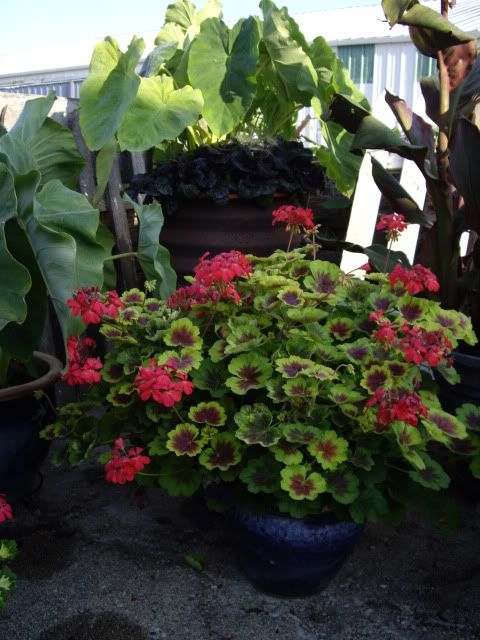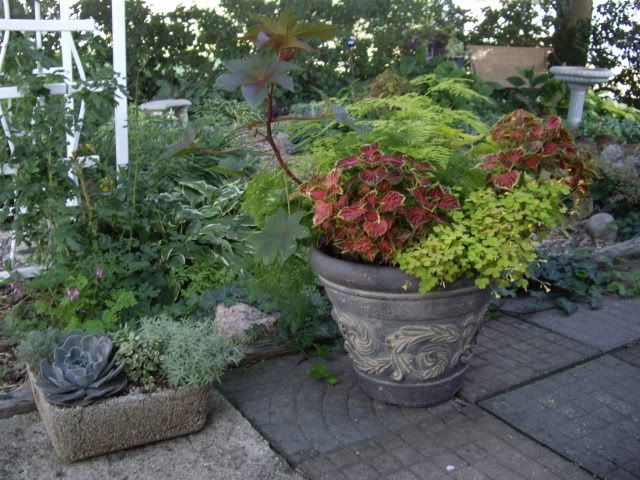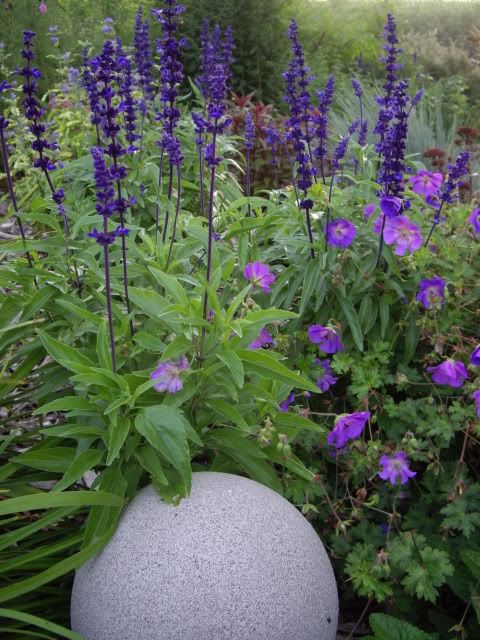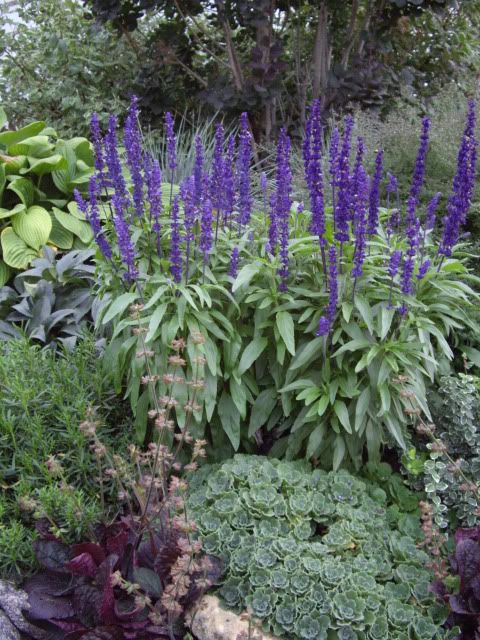 Caryoptris 'Summer Sorbet' which will probably only be an annual here.
What appears to be an abundant harvest.
The front area is slowly filling in. The shrubs are small and will take some time. I added the cannas which were extras to fill in a bit. The house is a work in progress. The lower area is where the gutters will go. On the left side of the picture is the patio and patio garden. I'm thinking a rain barrel over there would be very handy for the patio containers.
Notice the round hay bales nicely framed by the arbor LOL I just can't get away from the farm stuff. I see another picture has a glimpse of the disk.
For Chelone, one of my rain barrels. This was a former livestock tank and holds an enormous amount of water off my garden shed.
Spanish Flag that the hummers just love in the potager.