Some Fire Photos san diego
purpleroses
(SanDiegoCA)
October 29, 2007
Didn't have to drive far to see friends and neighbors' homes reduced to piles of smoldering rubble.
The air is filled with toxins. It's not just wood - it's cars, refrigerators, electronics, gas lines, televisions, plastic ....
Home after million dollar home ....
But also ...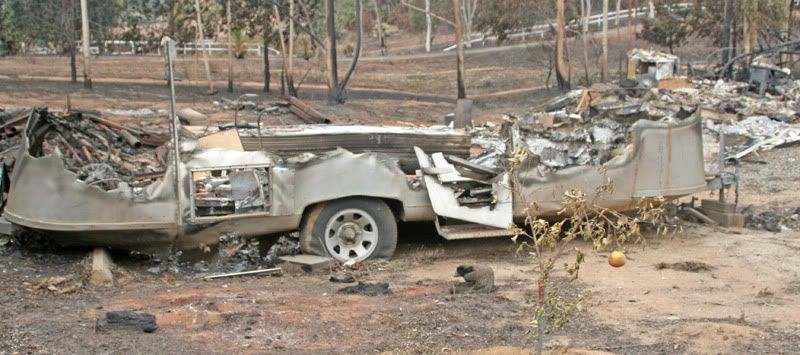 Modest dwellings hardworking farm workers called home. See the lemon tree?