Addendum to Idyll Pet Thread - All About Boo (photo heavy)
ctlavluvr
October 28, 2009
We got this precious little creature when he was about five weeks old.
He was rescued from a roach and rat infested apartment, one of six in the third litter an 18 month old momma had. I caught his blue eyes, said hello, he walked over and licked my ankle, and that was it. To answer the major question up front, Rich is absolutely and unabashedly in love!!!!! We knew all along, right???? LOL
Because of his young age and being not well endowed, at first we thought he was a girl. First vet check concluded that he was assuredly a male, so his name had to be changed from Belle in our opinion.....
We named him Boo after a childhood pet and because he looked like this at age 7 weeks: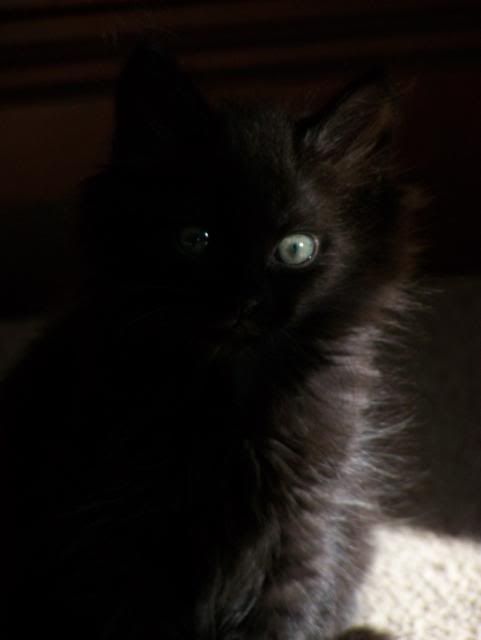 As the runt of the litter, it appealed to me that he would be small since we have neighbors visit quite often
He just got cuter
Despite gaining weight, he'll always be "small". Here he is nine weeks.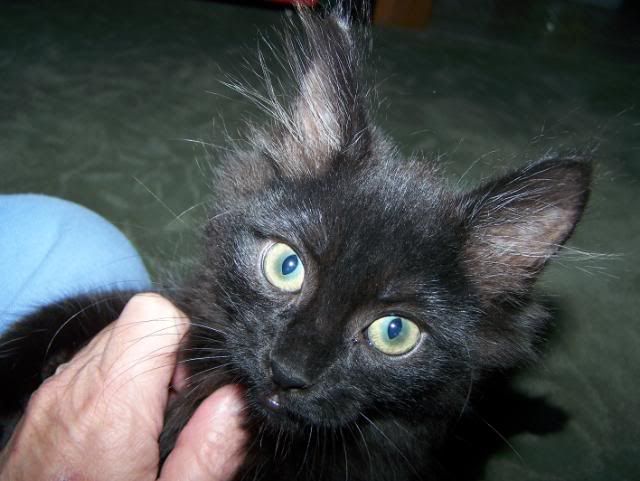 And here he is today, not happy that I woke him up with a flash, and giving me his "back off" look
How fun is it to have a pet again???
Martie