Here come the questions!!!
I guess I should already know this stuff forwards & backwards since I've already started....but It's in my nature to put the horse before the cart :P
I still won't be finished anytime soon but I'm getting closer. I still have to flatten out all the dirt around the pond. Like I said before with two toddlers, a puppy, a newly rescued kitten, Fl. heat, money, and me being 100lbs really limits my time/resources and strength.....but determination is my drive. My dad and hubby laughed at me when I told them I was going to dig my pond by hand.....well I'm laughing now....and probably have bigger biceps than both of them now too :P ROFL.
okay so here are a few questions
I plan on trying to find carpet for the underlayment for the liner.
1. Do I only line the vertical walls or the horizontal "floor" of the pond as well?
The pond is approx. 15' x 17' and mostly 2 ft. deep but the middle has a 3 foot drop off. according to calculators just over 5000 gallons.
2.I found a pump on Ebay that says 4,000 gph with a uv light. would that be good enough?
3. Do you HAVE to have a skimmer?
4. I have the preform pond and am not set on but was wondering if I could put it higher than the in ground pond and use it as some type of bog filter or skippy filter that pours into a stream eventually pouring back into the pond...Can anyone tell me how I would do that? I get lost when you start getting into piping and tubes and fittings etc. if some one could give me some step by step instructions on how I could do that I would love you forever!
Here's some pictures of where I am so far....if you see anything wrong please point it out! remember I'm not finished but the last thing I want is to have to re-do this thing!
View from back left corner. that little shelf to the right will be like a waterfall/island pouring onto the next level.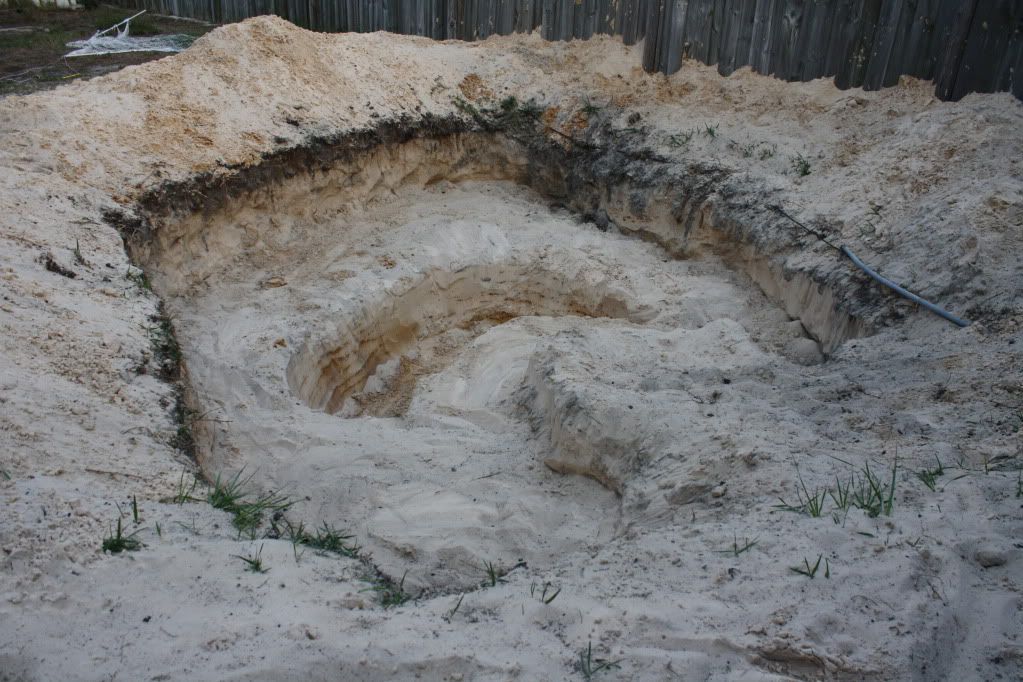 CENTER BACK VIEW RIGHT BEHIND THE IMAGINED WATERFALL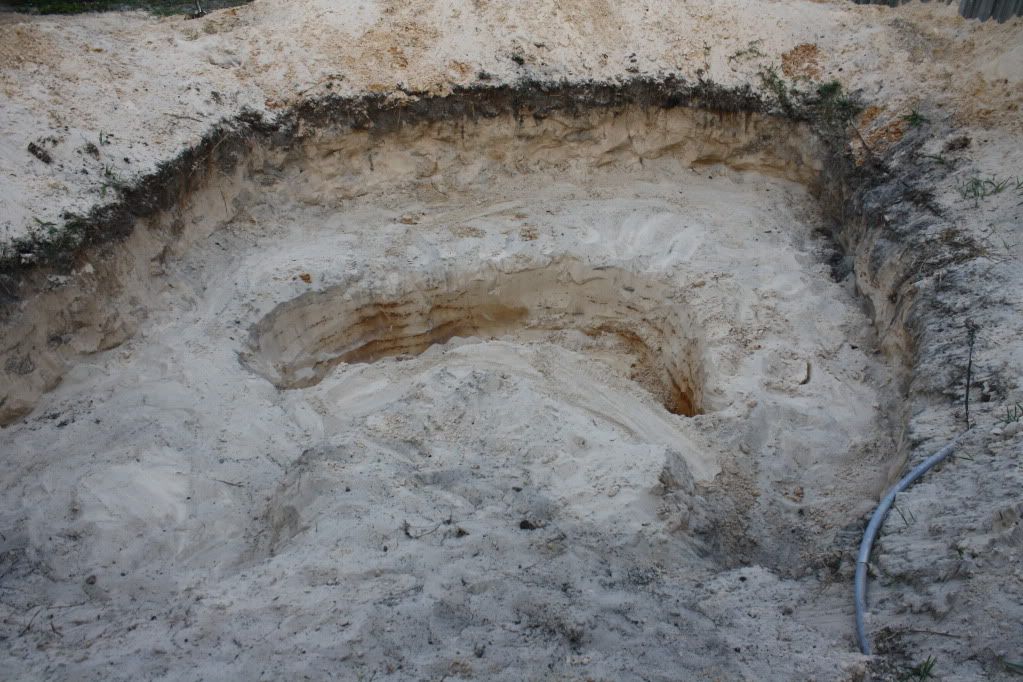 VIEW FROM LEFT SIDE OF POND
LEFT FRONT CORNER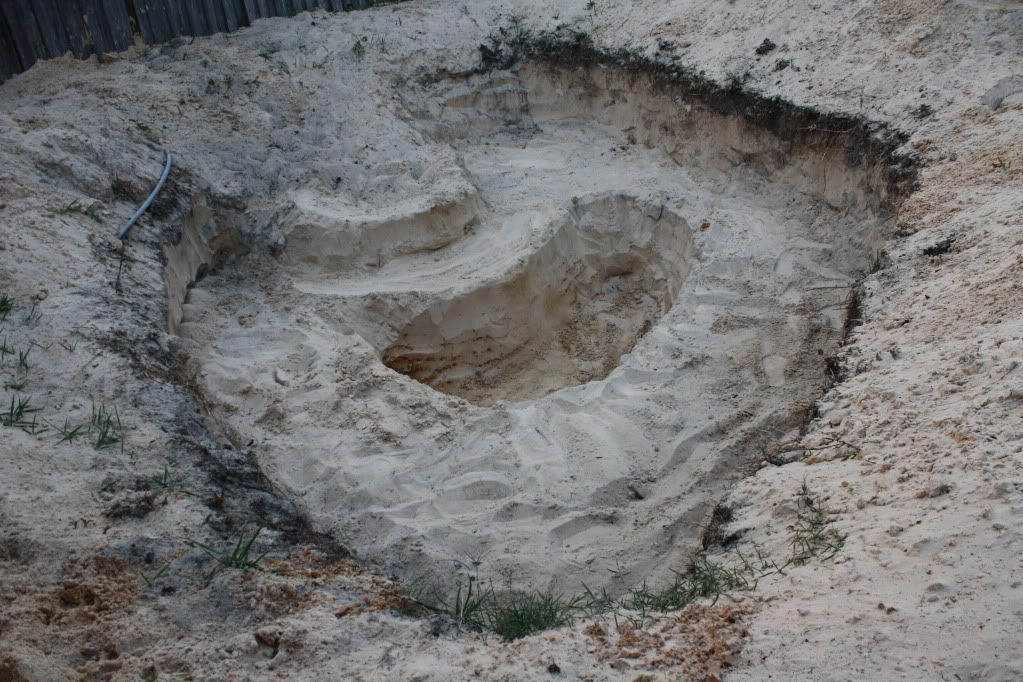 FRONT VIEW