Tadpoles, lotus, pond & fish pics
koijoyii
(NE Ohio)
June 22, 2011
Tadpoles in the settlement pond. The sun was going down and I was able to get a pic of four tadpoles. When the sun is out you can't see the liner for the tadpoles, and I also can't get pics with the sun glare on the water. They migrate to the bottom of the pond for the night. These were the stragglers before I scared them to the bottom.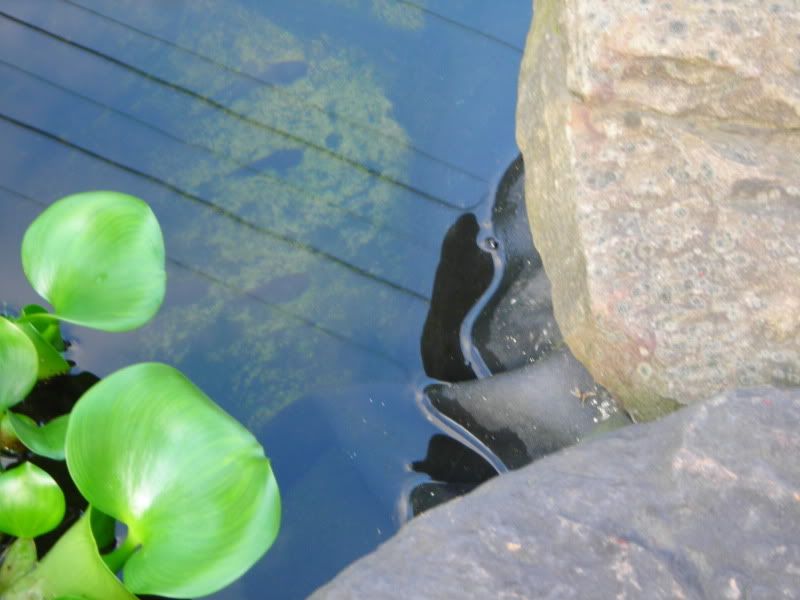 Here is a pic of my lotus. I just bought it this spring and it's getting so big. Can't wait for it to flower. The label claims it's pink.
Of course I couldn't let this thread go without a few pics of my fish and pond
I just planted the trees on either side of the lotus this spring. I just love the one to the left. It has red bark. They are both Japanese trees so they are slow growers.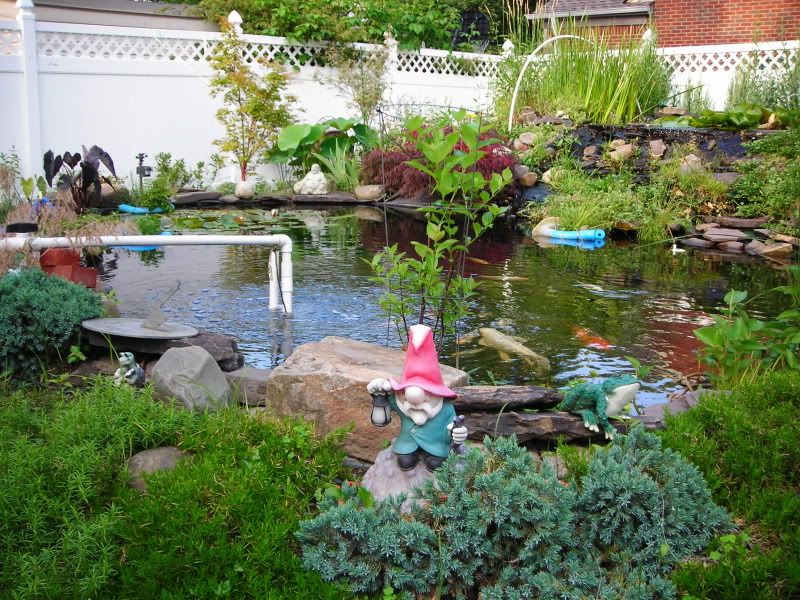 Looking across to the other side.
Playing follow the leader before circling for food.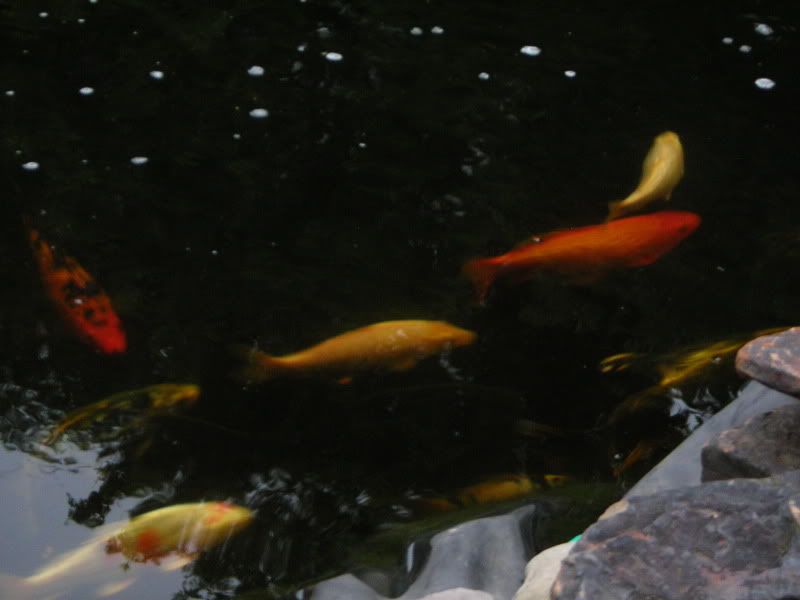 Always, always hungry. How can I resist those cute whiskered faces?
Hope you enjoyed.
Jenny