Mystery plant is growing in my lavender pot! Weed or flower?
This plant has suddenly began growing in my lavender container outside on my balcony. What is it? Should I pull and dispose of it (if a weed) or just move it to its own pot to continue to grow?
FYI: the lavender is situated in the middle 2 potted geraniums (Martha washingtons) - one on either side of it. A container-bound camellia is also on my balcony a few feet away.
Tl;dr: Can you identify the plant that arrived uninvited, and is it a weed, or is it something worth possibly saving?
Thanks!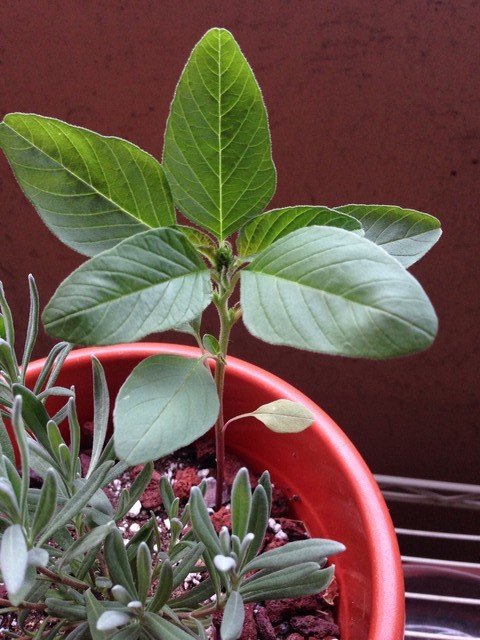 This post was edited by Annasaurus on Mon, Jul 21, 14 at 19:52