Costume Drama
denisez10
(SoCal)
October 13, 2008
Long before Potter and Hedwig, there was...Bat & Wizard: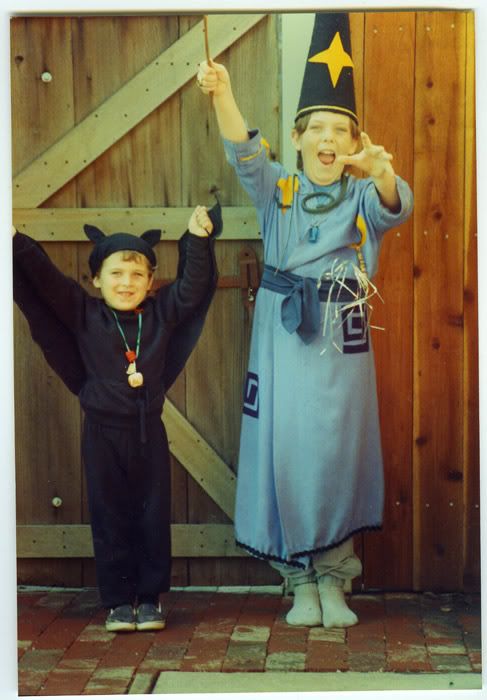 (Duncan's the Bat, older brother Mitch always the Wizard.)
Mary's Amadeus costume in progress reminded me of the get-ups seen around here in years past. Mind you, the occasions weren't necessarily Halloween, just another day digging through the costume trunk we always kept handy. But, hopefully, more costume photos will dislodge themselves from idyll archives...(I wonder where I stashed the picture of 8-year-old me in the I Dream of Jeannie harem outfit?)
Here's Dune wearing his brother's costume when Mitch was a bit player in a production of Gilbert & Sullivan's The Mikado: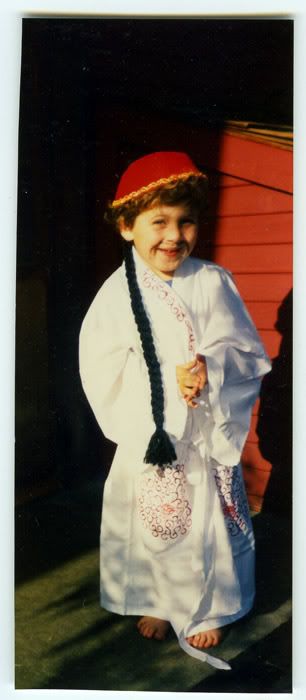 So dust the cobwebs off those old photos and post 'em if you got 'em. Happy Halloween!
Denise