10-10-10 Garden
michelle_zone4
October 11, 2010
A peek at what the garden looked like this weekend. So far just a tiny bit of frost one night but not enough to really do any damage. It's been a beautiful fall.
Lots of leaves falling in the patio garden.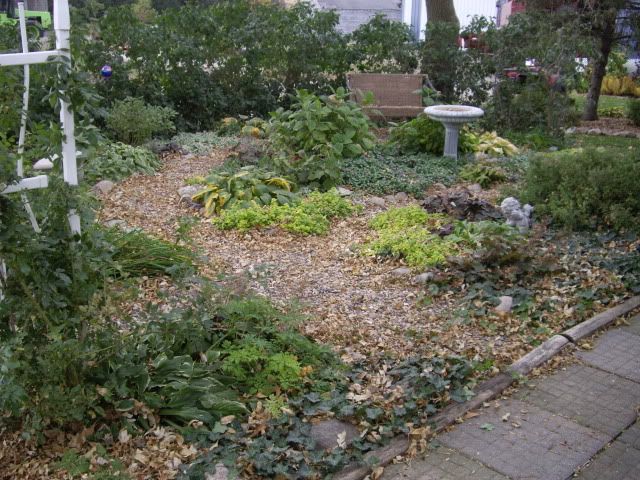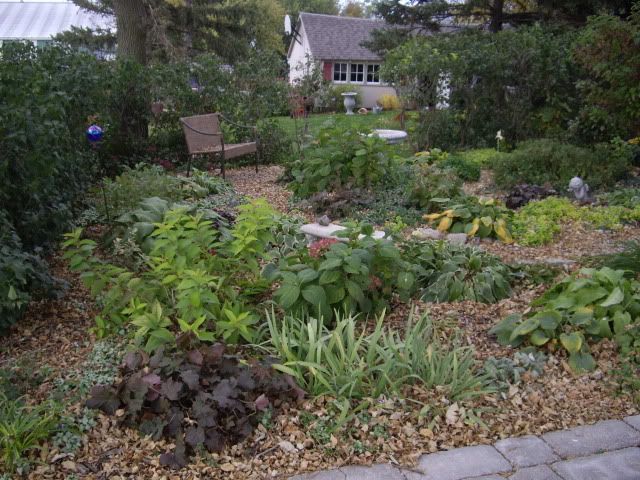 Aster "Lady in Black" really is a lovely plant.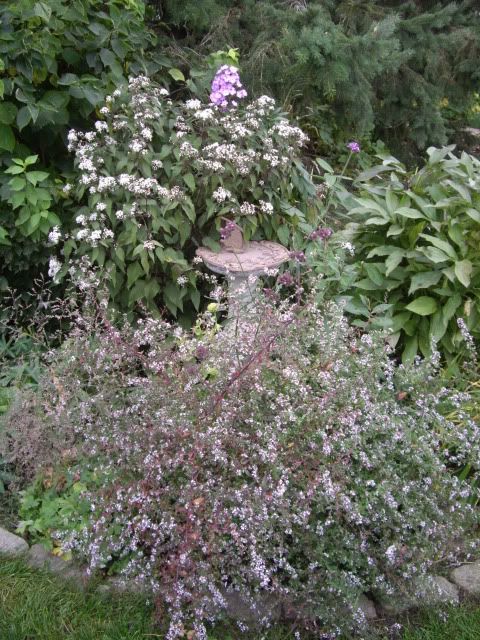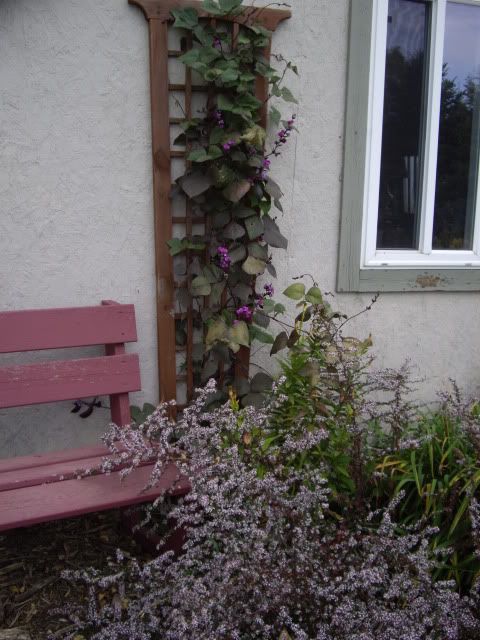 From the Secret Garden, the melampodium really performed along with the 'Black Prince' snapdragons. In this first shot you can see her butterfly stepping stone that I made for her and she painted.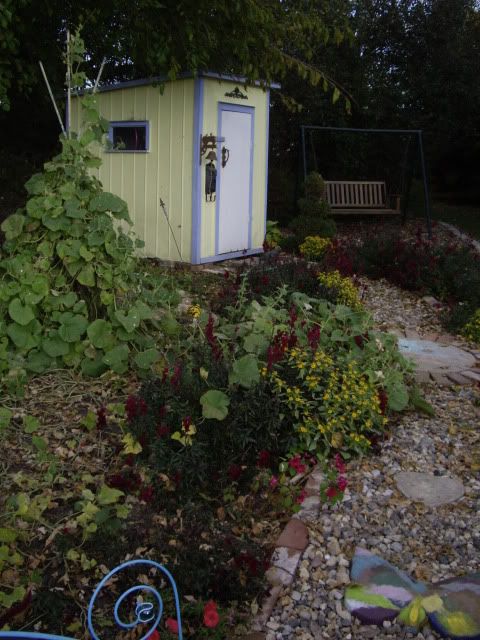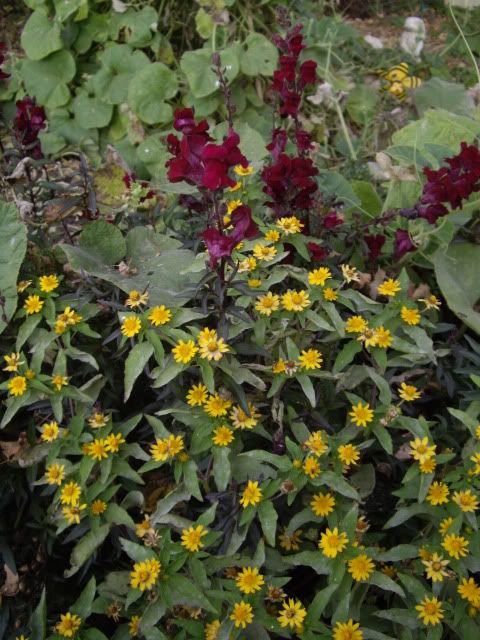 Check out our birdhouse gourd along with the sidewalk art.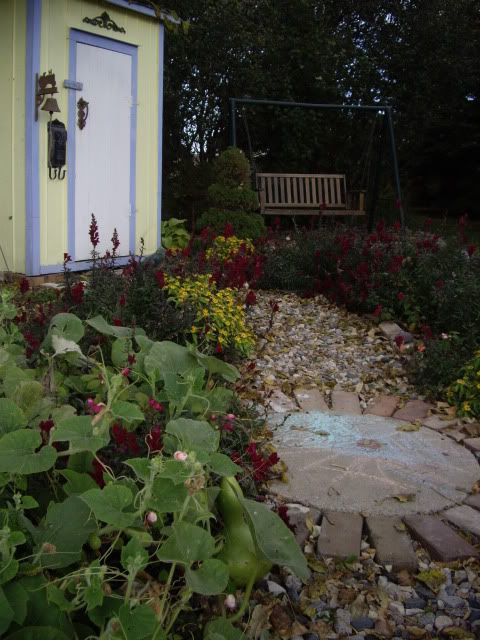 We still have zinnias.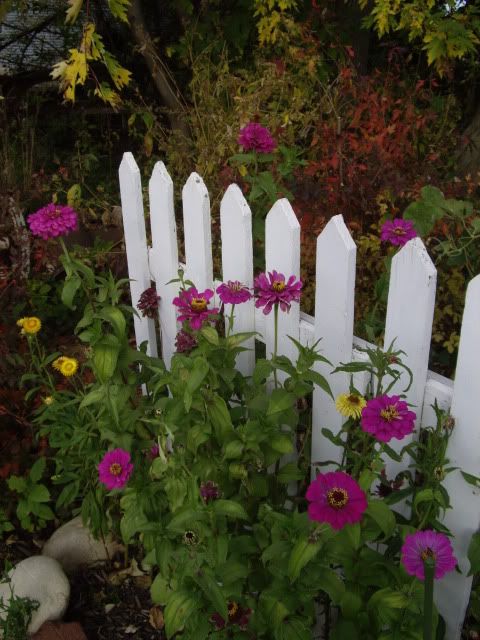 The 'Fairy' still going strong.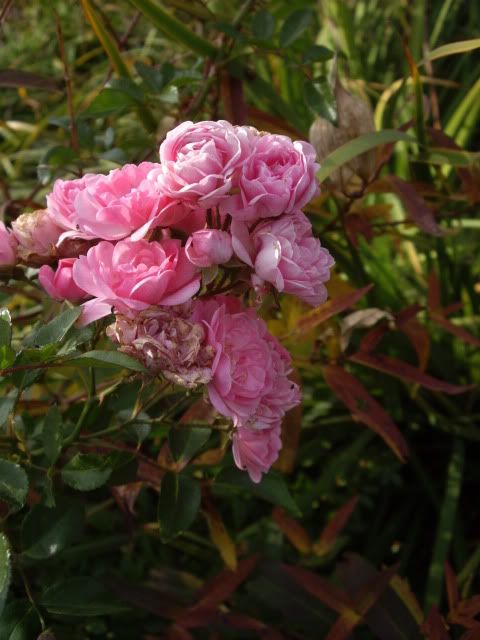 'Tiger Eye' sumac beginning to color up.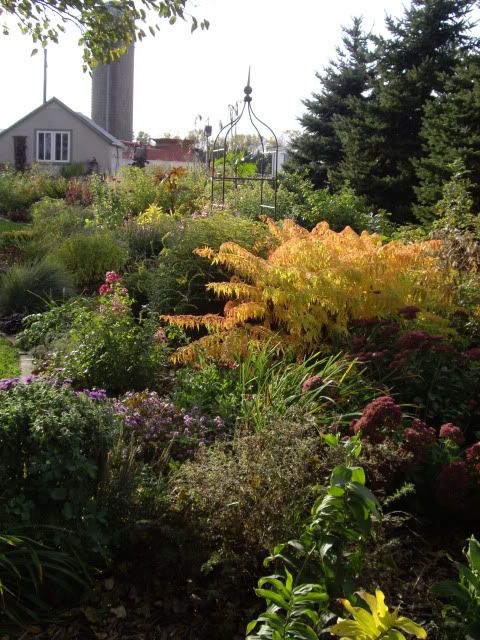 Another fabulous fall perennial. Actually it looks good from spring to frost. Eupatorium Altissimum 'Prairie Jewel"