The last hurrah
michelle_zone4
October 19, 2008
The last hurrah in the garden. Many of the annuals are gone after one night at 28. These pictures were taken shortly before that.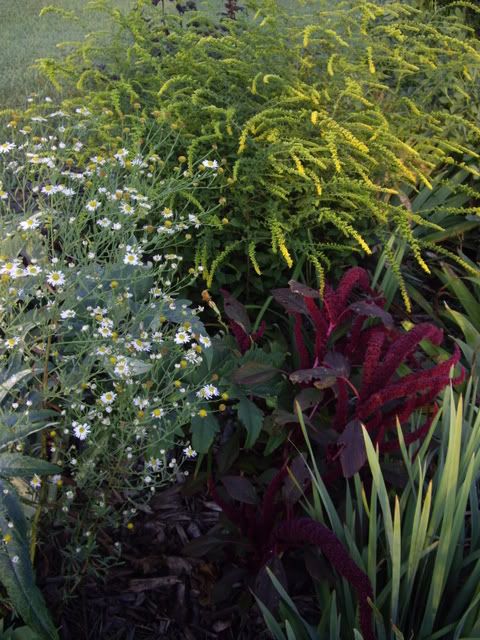 This is one of the fall pots I put together: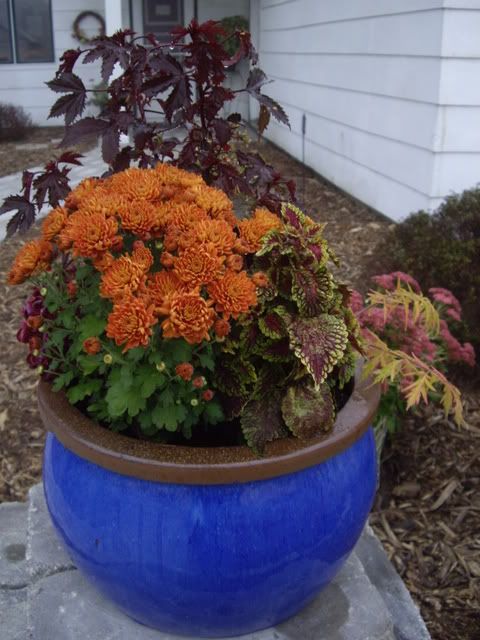 The gourds that Kenzie and I grew. She took some to FL with her and gave some to Great Gramma.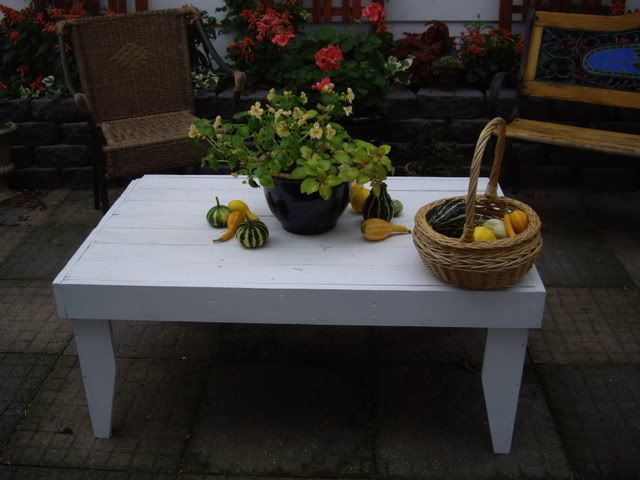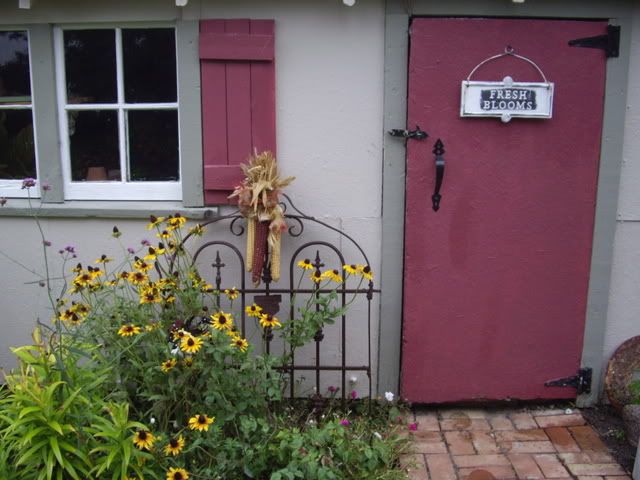 The gartenmeiser fuchsia was fabulous this year.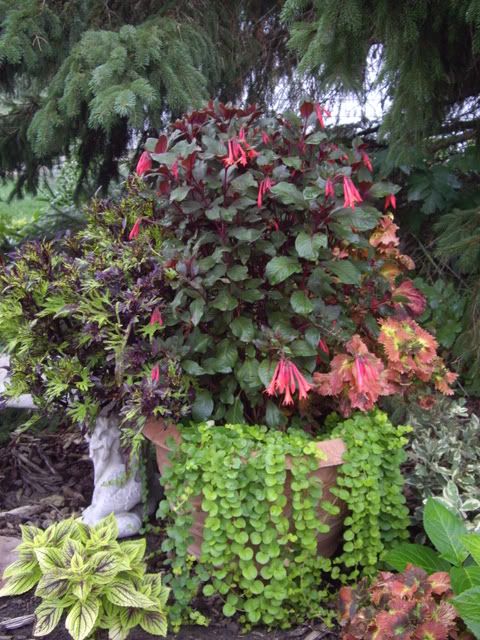 The larkspur just keep going and going.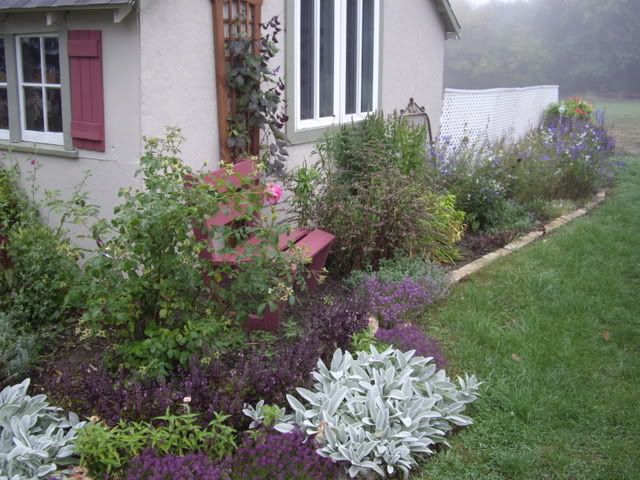 I really loved these black pearl peppers.

The potager kept us well supplied and still has a few things that survived the frost.
The finished brick work on the left end of the butterfly garden.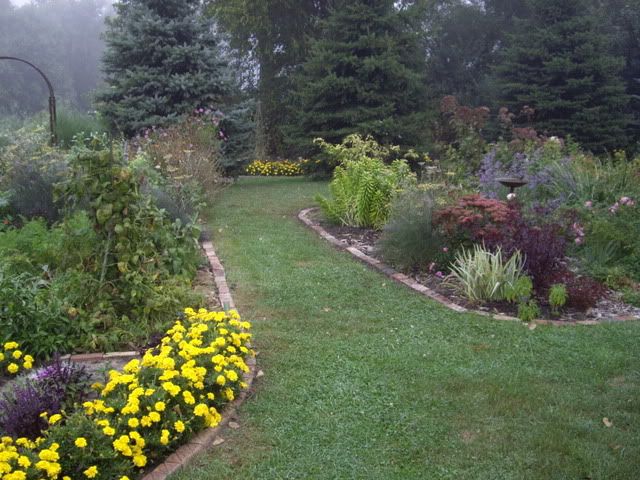 Early Amethyst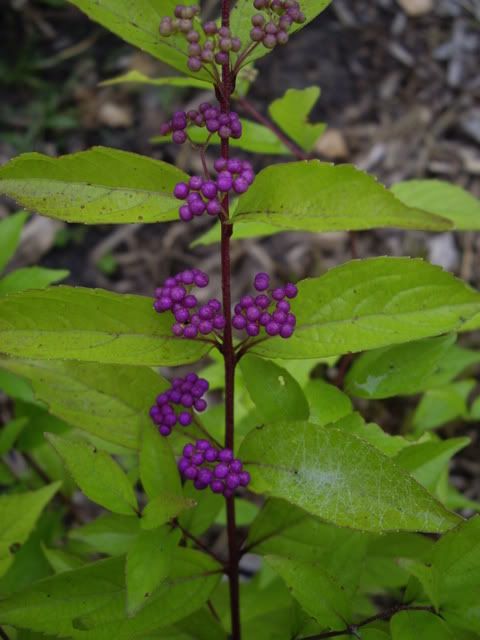 I called this my operating table this year. I got this really cool white enamel table with red flowers on the top for $5 recently. It worked good as a potting table for cuttings and things I was saving. I'm about to perform surgery on an overgrown sansieveria cylindrica.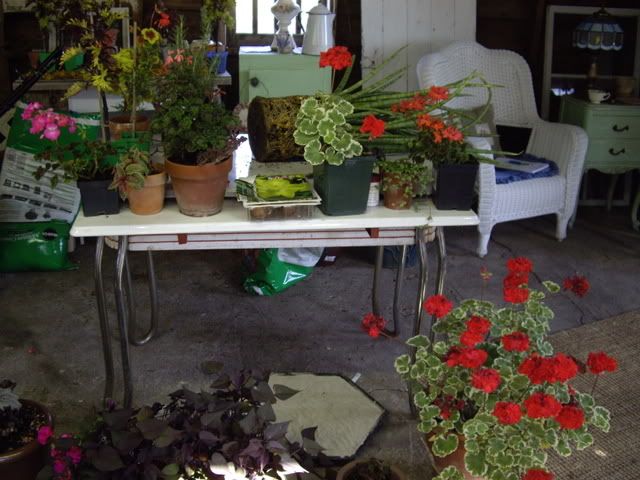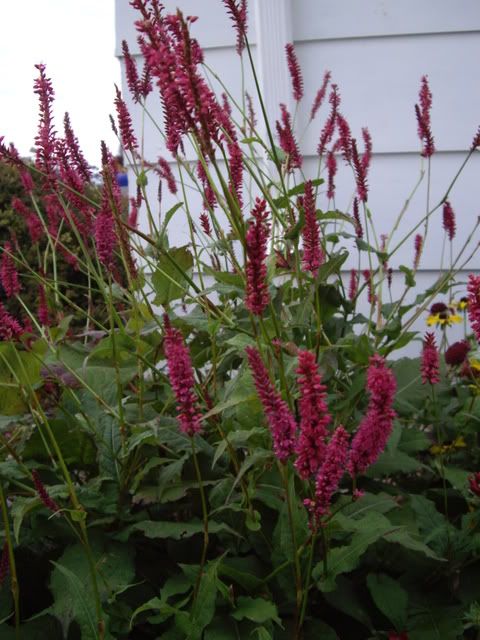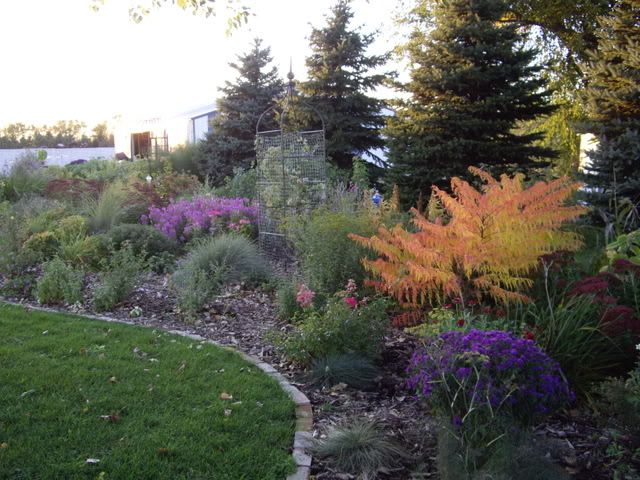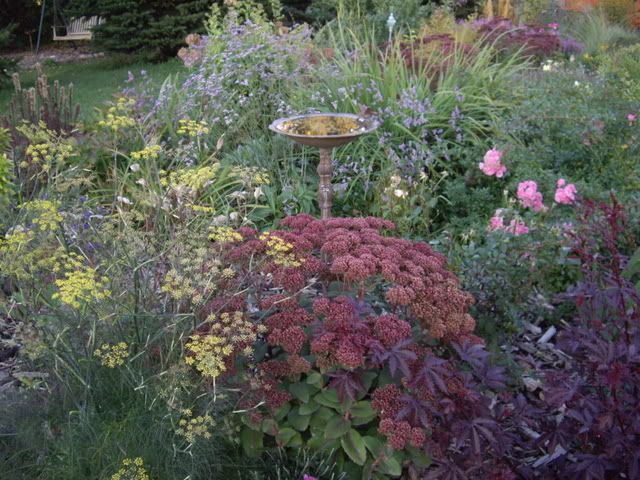 I think this mum was spectular: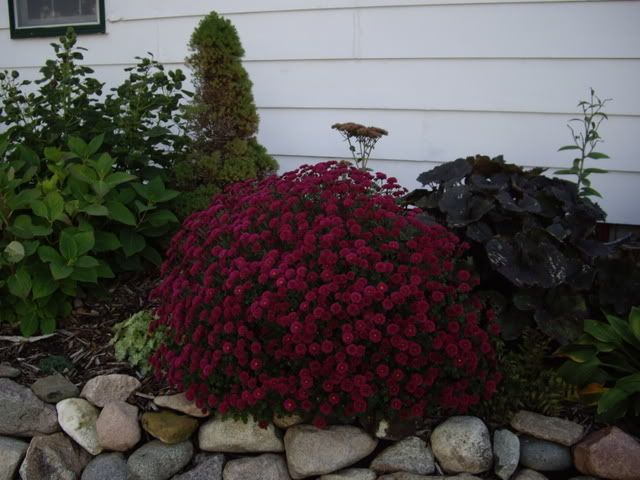 Some of our fall color. On the left you can see how fabulous the color is on the rhus 'Tiger eyes'
For Saucy, this cardoon must be 5-6' across:
Thanks for visiting!