Any idea what this tree is?
LoggyMcChopperson
(Europe zone 7/8)
August 15, 2014
Hi, I'm trying to get confirmation on the identity of a particular tree.
Unfortunately I only have images of the leaves and trunk to go by, as there are no visible fruits, seeds or flowers at this time.
The leaves are approximately 13cm/5in long, with reddish petioles and what appears to be extrafloral nectaries at the base. The underside of the leaf is coloured considerably whiter than the topside.
I'm attaching three pictures but I'm afraid they're a bit on the blurry side. My initial thoughts were something from the Prunus genus, like a wild cherry, but with no fruit to go by it's been hard to confirm.
Does anybody here have any thoughts on what it might be? The tree is located in zone 7/8, Denmark.
Thanks for your time!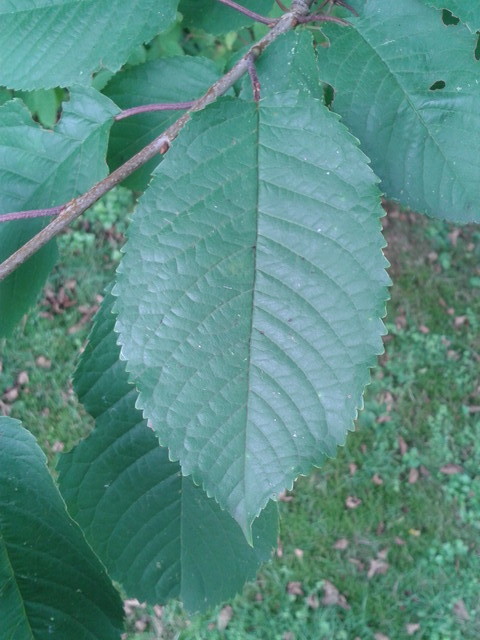 This post was edited by LoggyMcChopperson on Fri, Aug 15, 14 at 4:56