Chocolate Bell Peppers from seed
katkeeper36
March 11, 2013
Hey everyone...I see people questioning all the time about growing Bell Peppers from seed. Alot of people seem to complain about long germination rates and looking for hints/pointers on bettering their productivity. Last year I started them along with my tomatoes and I was picking all green ones just b4 the frost here in New England. So this year I wanted an early jump on them ...
Just an FYI...i started my Bells 5 days ago. Dr. Earth potting soil in old yougurt plastic cups with holes in the bottom. 2 inch propagation dome/no lights all atop a seedling heating mat...5 days, no additional watering and 5 of the 12 have popped as of this morning.
Hope everyone has a great week...peace.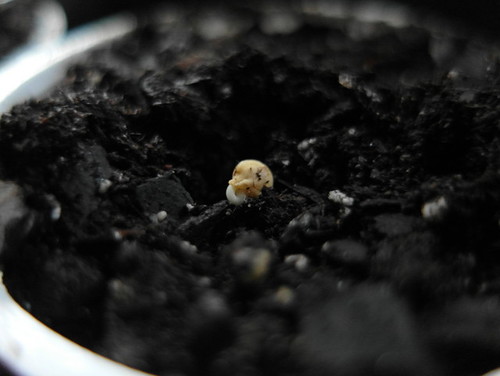 Here is a link that might be useful: The Snowbound Gardener